Hi All! Today's project is a diy mini scrap wood village. This project is perfect for year-round décor, or add to a tiered tray with some fake snow and you now have a cute Christmas scene. These mini block houses are a great way to use up small pieces of scrap wood.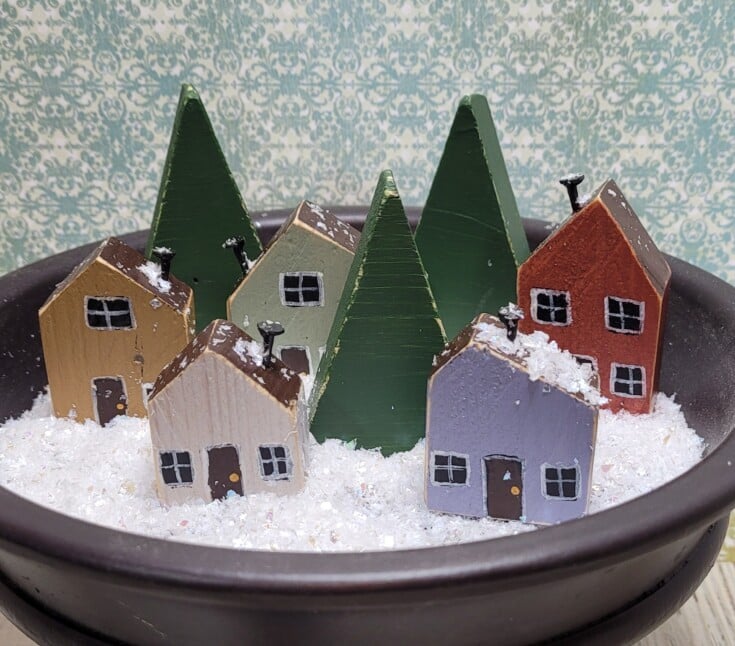 ***This post contains affiliate links… We are a participant in the Amazon Services LLC Associates Program, and affiliate advertising program designed to provide a means for us to earn fees by linking to Amazon.com and affiliated sites at no extra charge to you. Please read my full advertising disclosure for more info. Thanks so much for your support!***
Mini Scrap Wood Village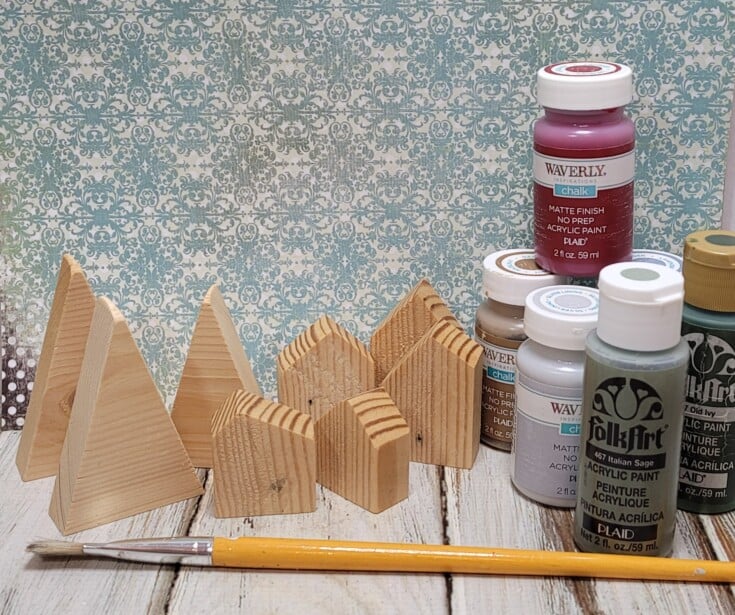 For this project I used a combination of acrylic and chalk paint because I didn't have the colors that I wanted to use in one or the other so I used both.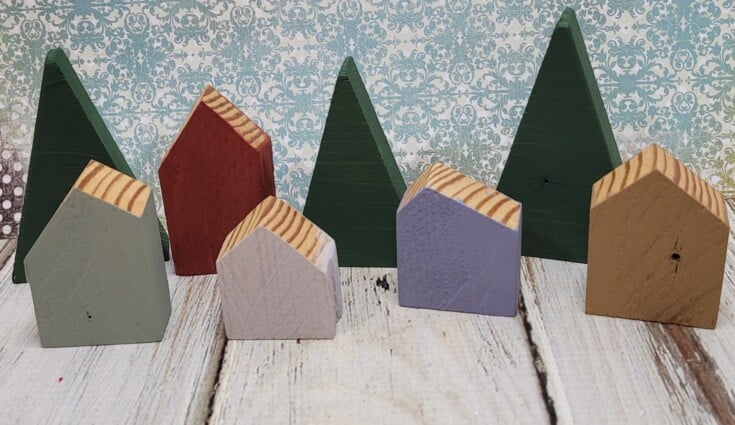 Once you get the mini block houses cut choose your paint colors and start painting each house a different color leaving the roof unpainted. Paint the trees green.
Go back and paint the roofs of the mini houses brown.

.
Use black for the windows and doors. I went back and changed the door color to brown.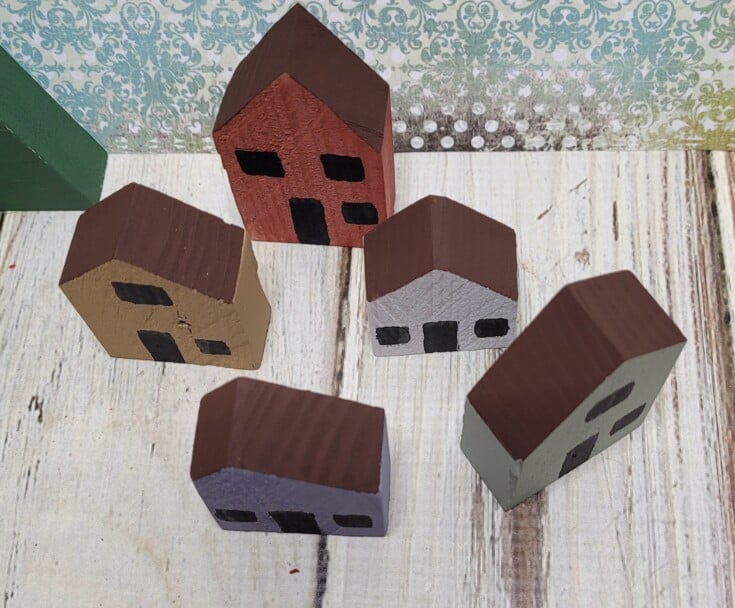 Then used a detail brush to add white around the windows and doors.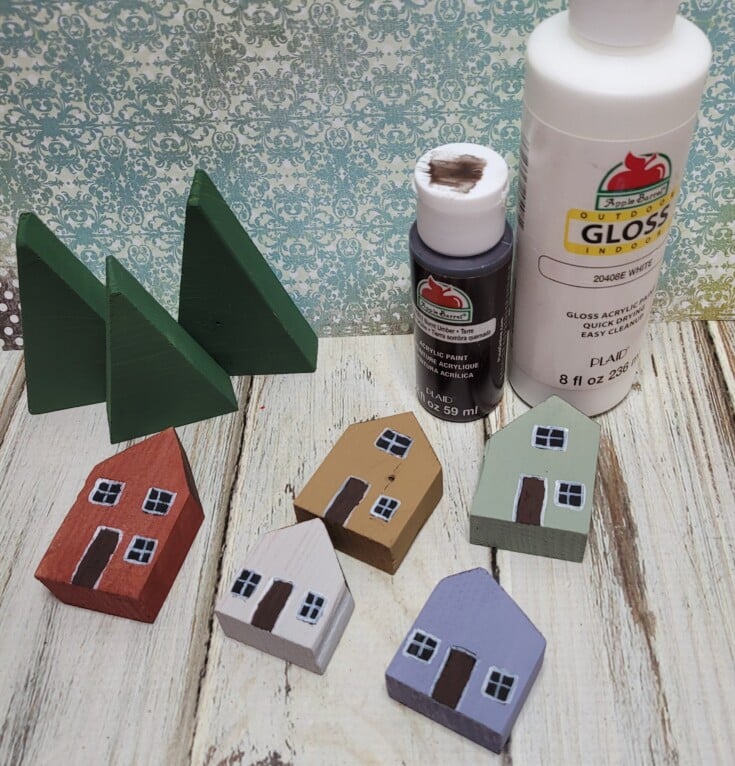 For the door knobs I used Metallic gold and a craft stylus.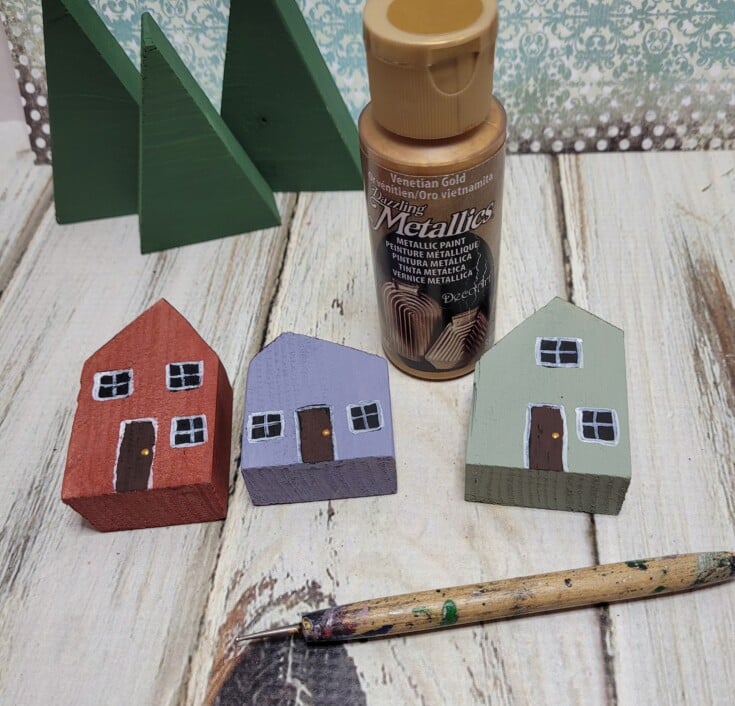 Once everything was completely dry, I went back and distressed all the edges on the mini scrap wood village.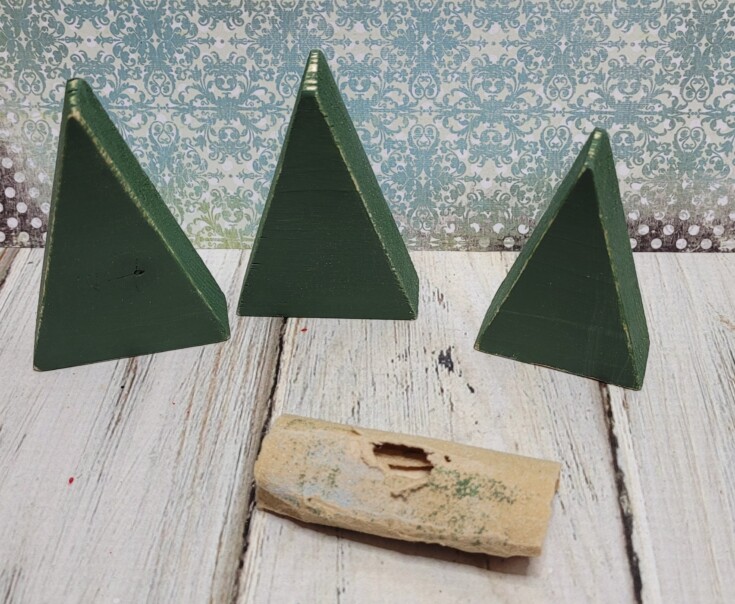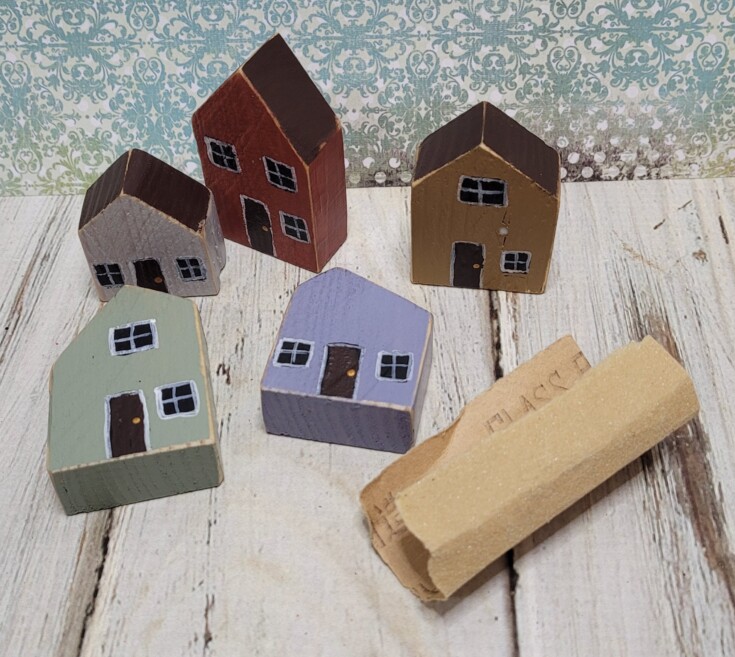 Next, I added Mod Podge to seal and protect.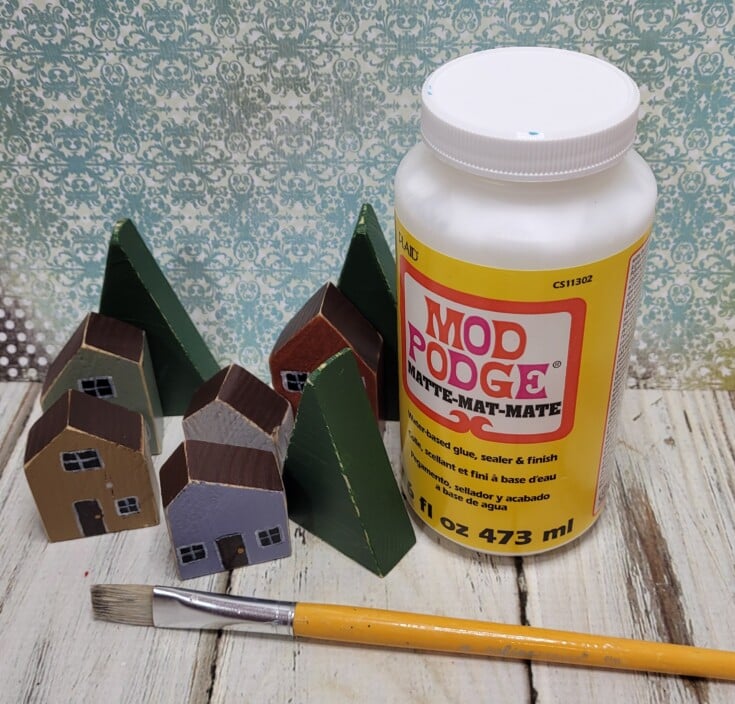 After that came the smoke stacks. I used small carpet tacks, and that's it for this diy mini scrap wood village. Do you save your scrap wood pieces for little projects like this?
Supply List
Small pieces of scrap wood
Chalk paint – Hazelnut, Lavender, Silver Lining
Acrylics – Rust Red, Old Ivy, Italian Sage, Black, Burnt Umber, White
Metallic gold
Paintbrushes
Craft Stylus
Mod Podge
Sandpaper
Carpet Tacks
Hammer
More Scrap Wood Projects!
Diy scrap wood snowman ornaments
Wood house blocks made from scrap wood
Mini Christmas signs made from scrap wood
Diy rustic wood snowman block