Hi All! Today's diy speckled Easter egg jar centerpiece is another fun Easter project made out of a glass jar and Dollar Store Easter Egg picks.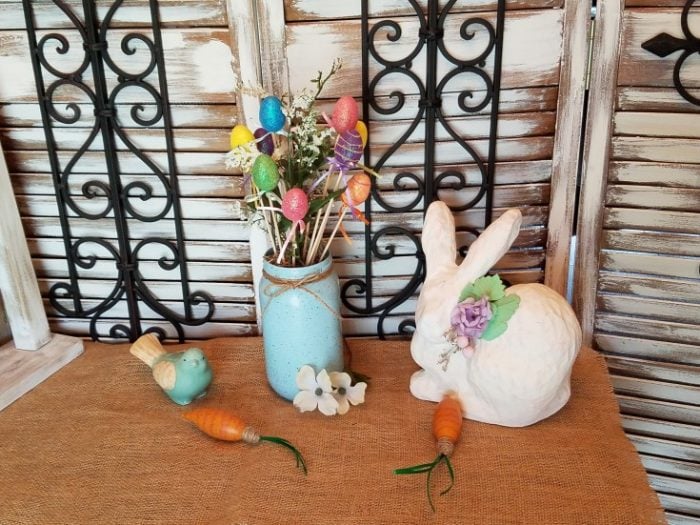 ***This post contains affiliate links if you click on an affiliate link & buy something I may receive a small commission at no extra charge to you. The affiliate money I earn helps pay the expenses to keep this site running. Please read my full advertising disclosure for more info. Thanks so much for your support!***
Supplies for Speckled Easter Egg Jar Centerpiece
Clean glass jar
Dollar Store Easter Eggs Picks
Spanish moss
Styrofoam balls
Blue acrylic paint
Burnt umber acrylic paint
Paintbrush
Toothbrush
Twine
Mod Podge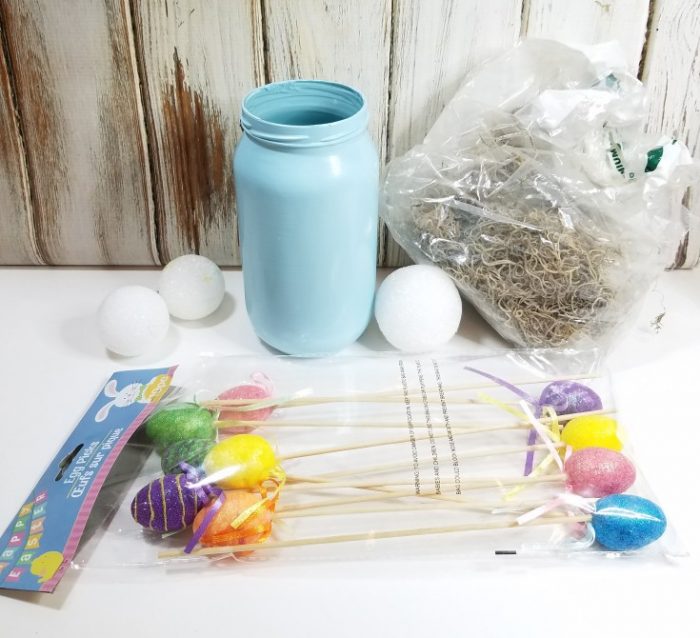 Speckled Easter Egg Jar Centerpiece
Start out with a clean glass jar and give it two coats of light blue acrylic paint. (Tip; If you spray a jar with hairspray and let dry it seems to help acrylic paint adhere to the glass easier).
Once dry take a toothbrush dipped in water and shake off excess water, then dip in burnt umber. Splatter the burnt umber over the jar by hold about 8-10 inches from the jar and pull your finger back over the bristles of the toothbrush. Continue until the jar is covered with specks of burnt umber.
Let dry then add a coat of Mod Podge to seal and protect the jar.
Drop some Styrofoam balls into the jar.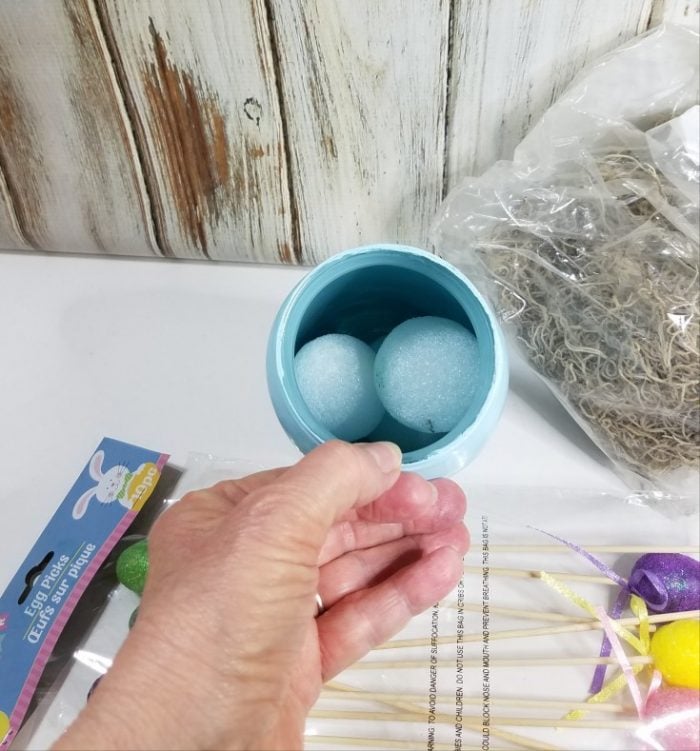 Then add some Spanish moss on top of that. (I got ahead of myself here when taking pictures and had to go back and splatter the jar).
Next, start adding the Easter egg picks by placing them into the Styrofoam balls. Push them into the speckled Easter egg jar centerpiece where they are standing at different heights.
Tie a piece of twine around the neck of the jar.
You can add a faux sprig of greenery or flowers as well by sticking the stems down into the balls.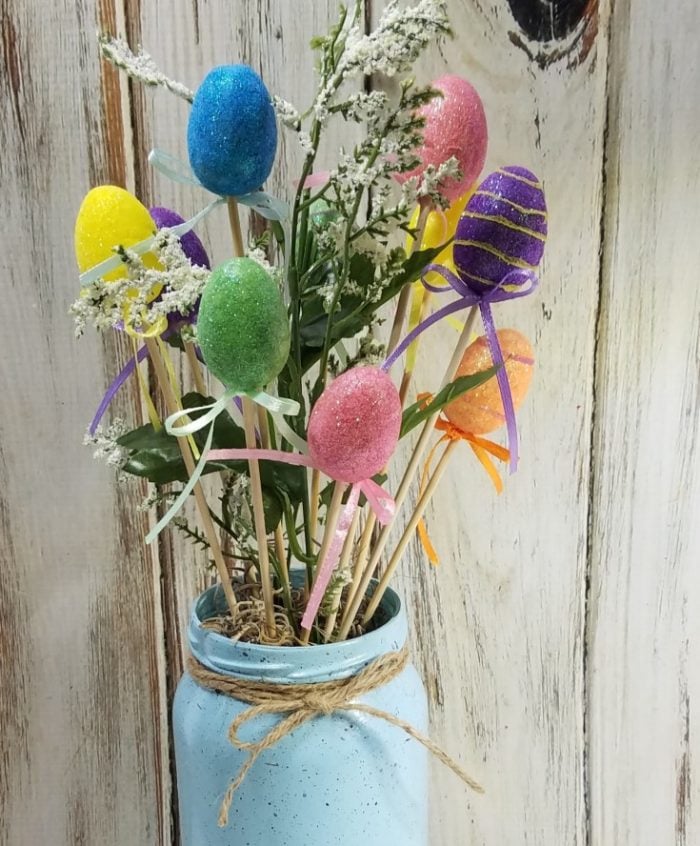 There you have it! An easy DIY speckled Easter egg jar centerpiece that can be placed on your table or a mantle mixed in with your other cute Easter décor. What have you been working on for Easter?
More Fun Easter Projects You May Enjoy!
Upcycled light bulb carrots
Diy Bunny treat bags
Easy Easter egg jar