Hi All! I would like to take this time to thank you all for following along with me on my creative journey. It is greatly appreciated, Thank You! I enjoy sharing my craft projects with you all and I am looking forward in sharing more fun projects. Today I was going to share a completely different project until my eyes fell on this Dollar Tree Pumpkin Jar with my first pitiful attempt at using alcohol inks. I had picked up this cute little jar thinking that it would make a cute little pumpkin jar. Recently seeing some cute glass items where alcohol inks were used, like this alcohol ink glass pumpkin over at Sadie Seasongoods, I decided to give it a try. Well, I wasn't happy with my blotchy attempt so the jar just sat there until now.
Since spotting the jar and with Thanksgiving only a few days away I decided that I better get her done or she will sit there until next year. After watching a few YouTube videos, I gave it another try, and I am pleased with the results.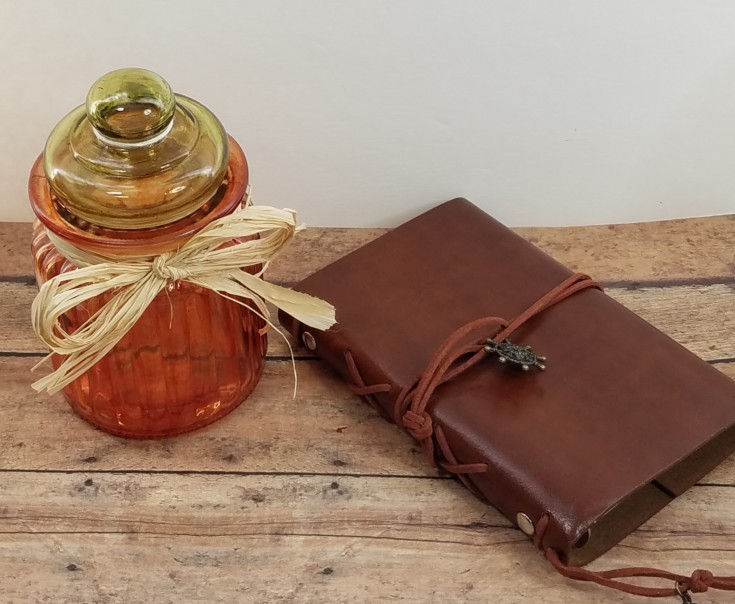 ***This post contains affiliate links… We are a participant in the Amazon Services LLC Associates Program, and affiliate advertising program designed to provide a means for us to earn fees by linking to Amazon.com and affiliated sites at no extra charge to you. Please read my full advertising disclosure for more info. Thanks so much for your support!***
Diy Dollar Tree Pumpkin Jar
My first try with alcohol inks I had dabbed on the ink and it looked like this blotchy mess below.
The second try I used a cotton ball and instead of dabbing the ink on I made straight strokes going the same direction making a smooth clear clean look instead of blotchy.
The Shop Fall Decor Starting at $1.25 at Dollar Tree!" rel="noopener" target="_blank">Dollar Tree Pumpkin jar looks so much better now don't you think? All it needs now is a raffia bow around the lid and I'm done. Have you played around with any alcohol inks? If so, please share any tips you may have in the comments below.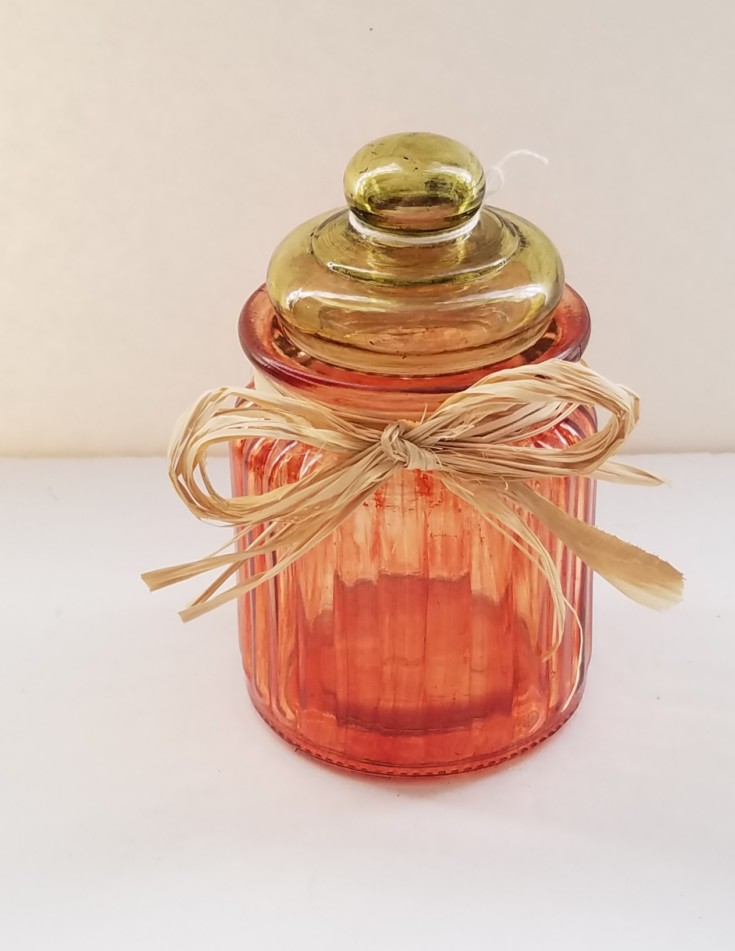 Thank you for stopping by and have a safe and Happy Thanksgiving Holiday!
More Fun Jar Projects!
Pencil jar tissue holder
Fall pickle jar pumpkin
Patriotic mason jar crafts