My layered rustic cross was really easy to make. All I did was make the bottom cross out of cedar, then added the middle cross that I had painted. Then I wired the smaller ceramic and wire cross to the top to form my layered rustic cross.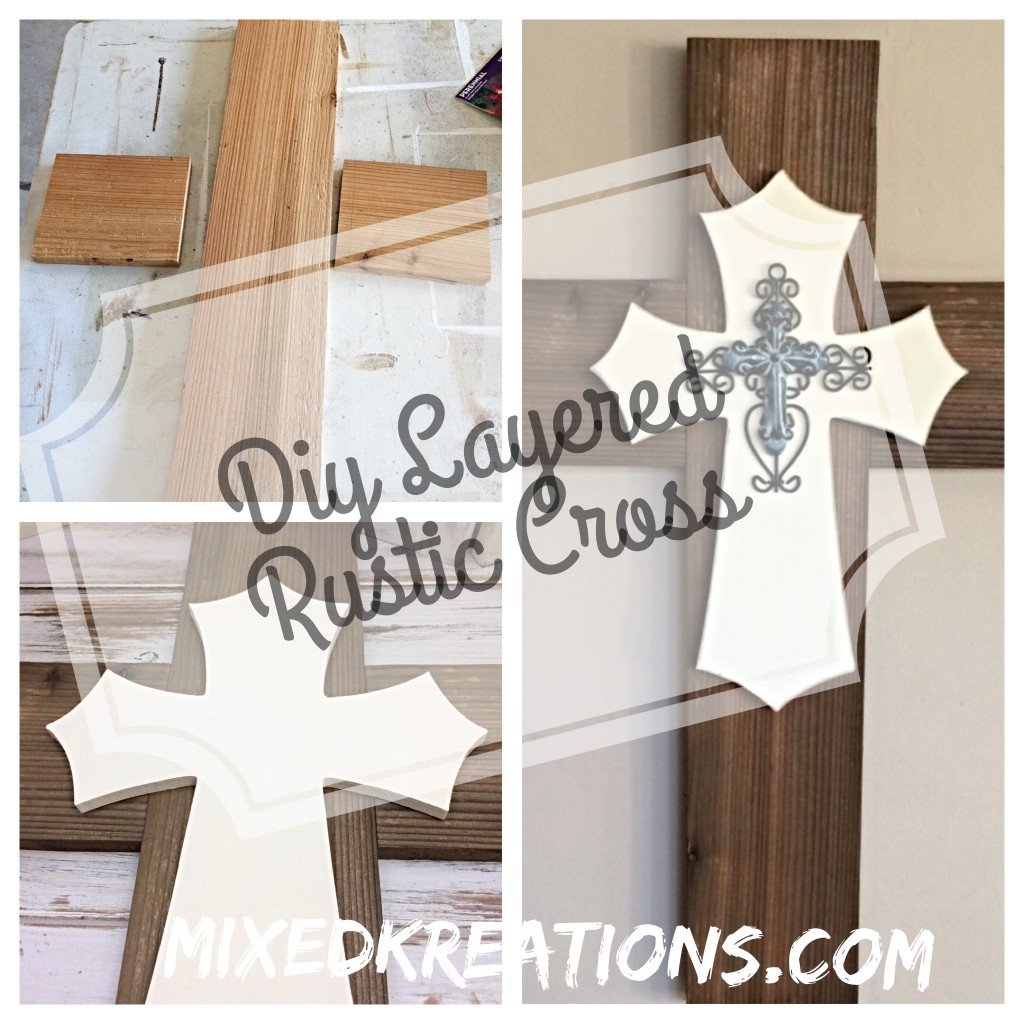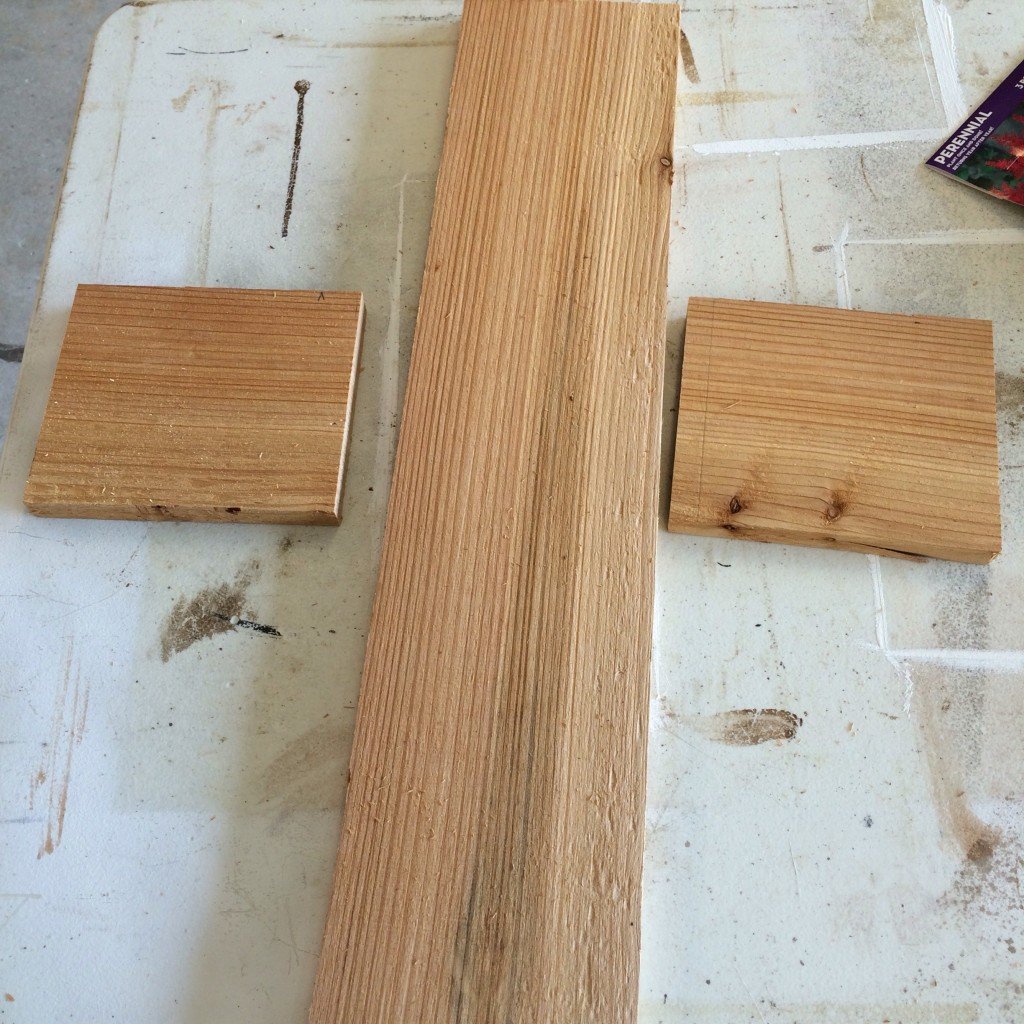 Layered Rustic Cross
1. Start off by cutting your cedar pickets to make a cross. This depends on how large the middle cross will be. For mine I cut two pieces 6″ in length, and one at 24″ in length. You will have to decide what size would look best.
2. Sand your cut pieces.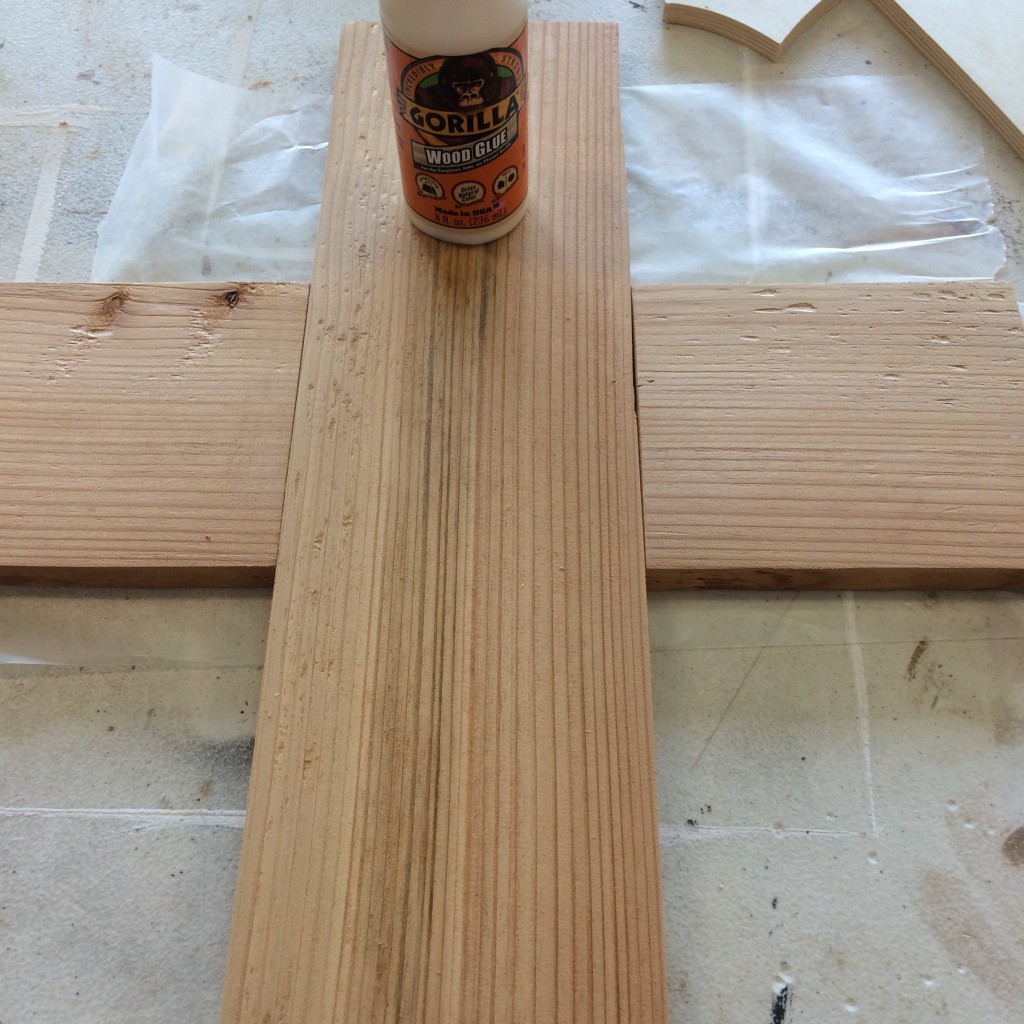 3. Add some wood glue to the edge of your smaller wood pieces and laying on a flat surface place them together to form your cross. Add clamps to hold together, or place a heavy object on each side of the smaller pieces to hold together while it dries.
4. Once glue is dry add an aging solution to the wood.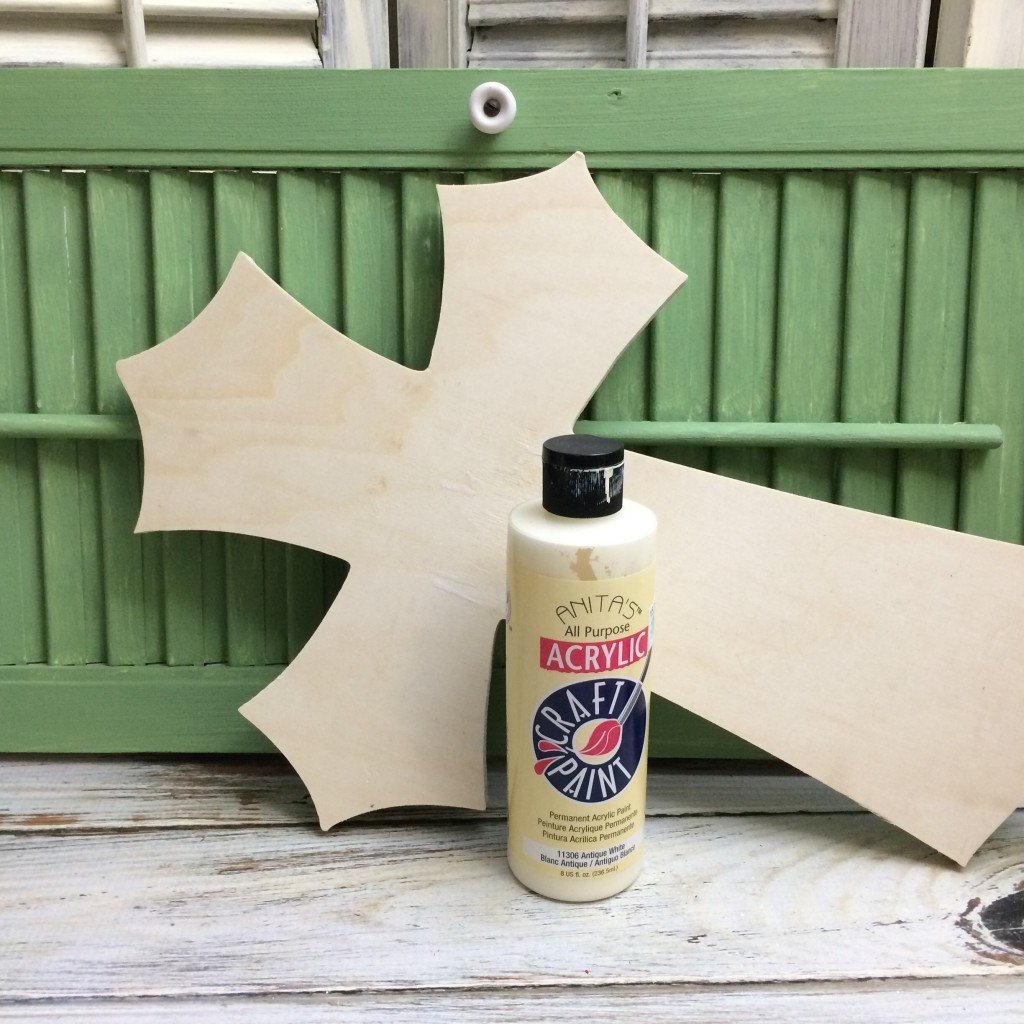 5. Paint the top and edges of your pre-cut middle cross antique white.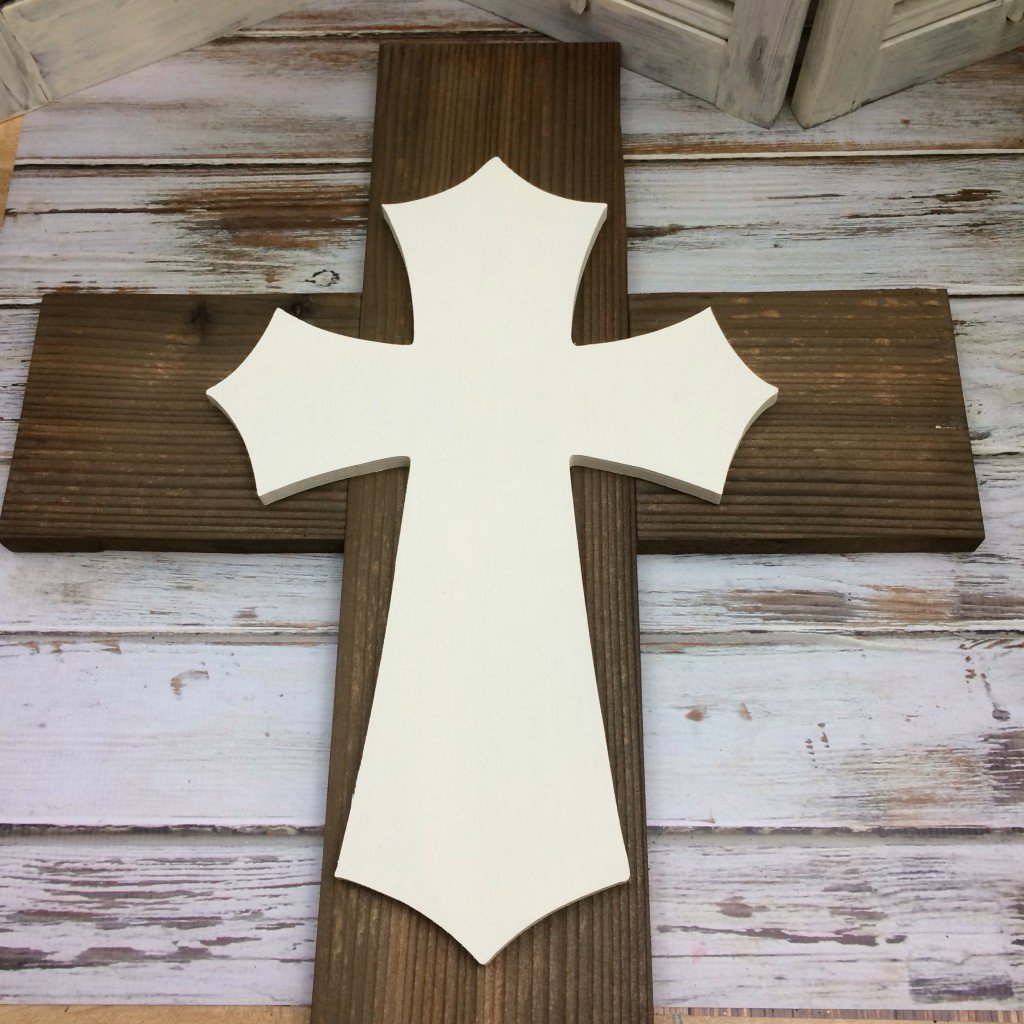 6. Glue your middle cross down using wood glue. Set something heavy on top till it dries.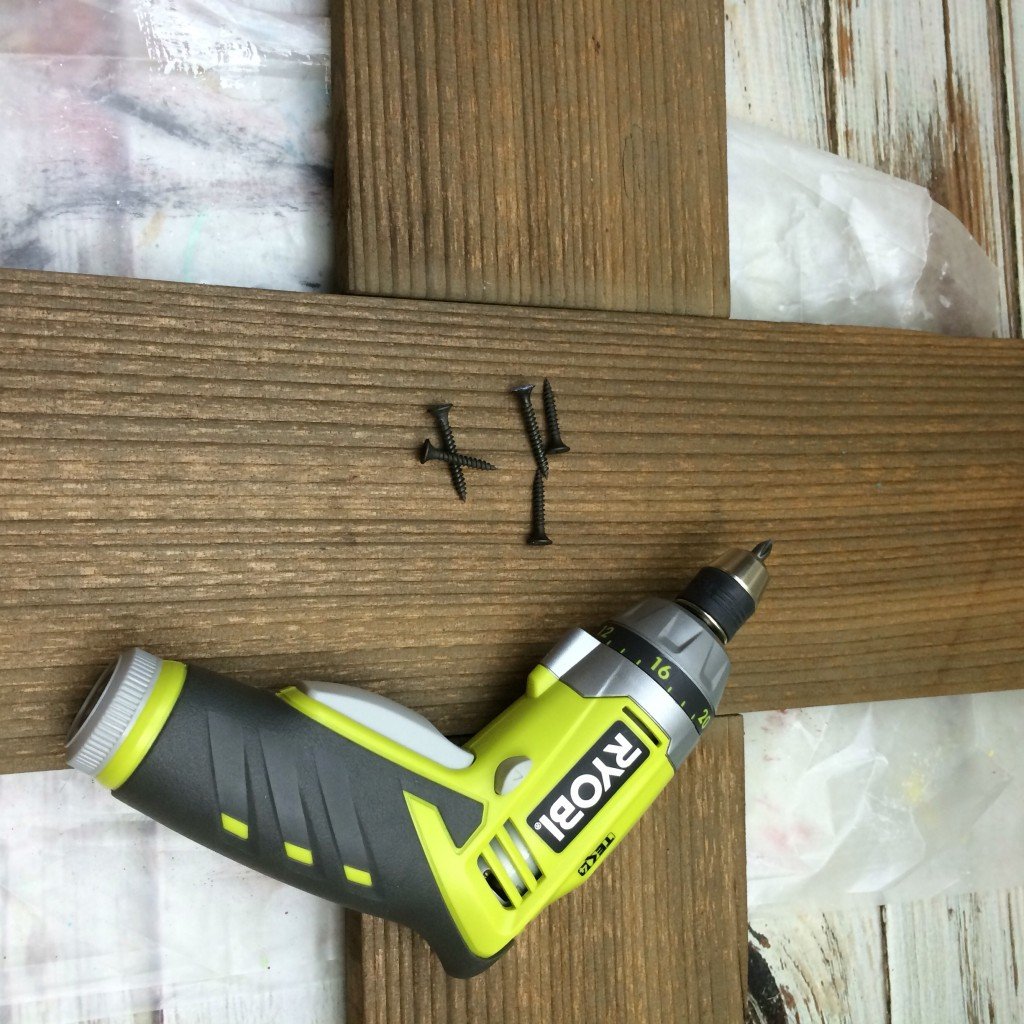 7. Now flip over and using wood screws that are long enough to go through cedar wood to the middle cross, but not so long that they go through the middle cross. (I used 1 1/2″)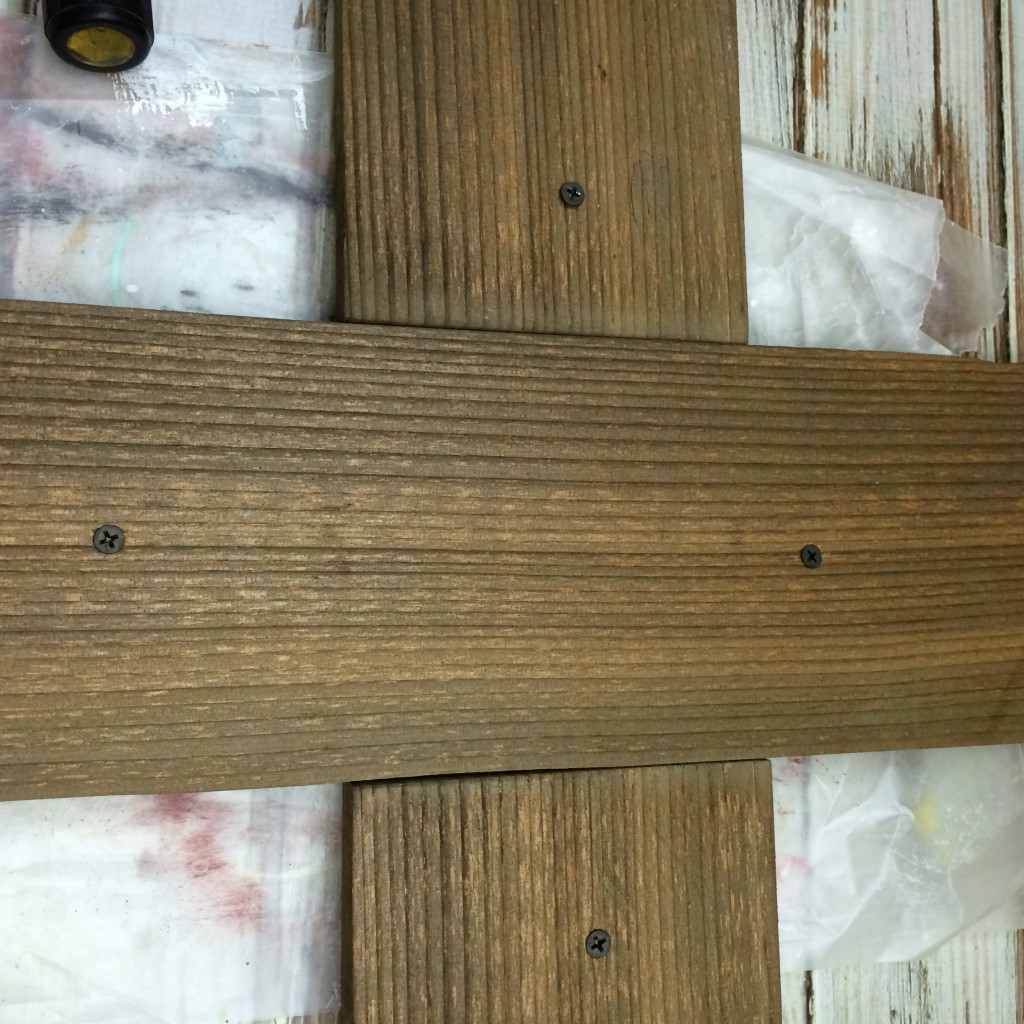 8. Four screws is enough to hold it secure.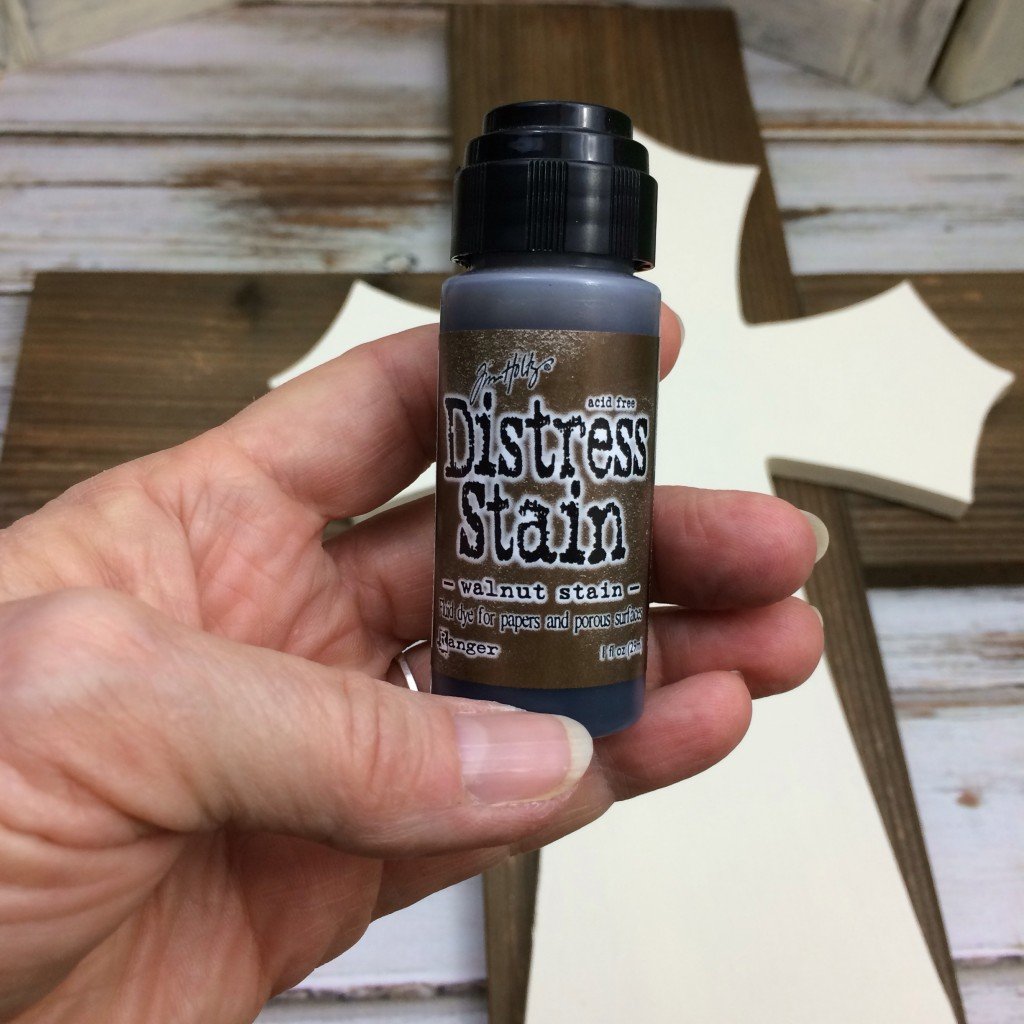 9. Next add some distress stain to the edges of your middle cross.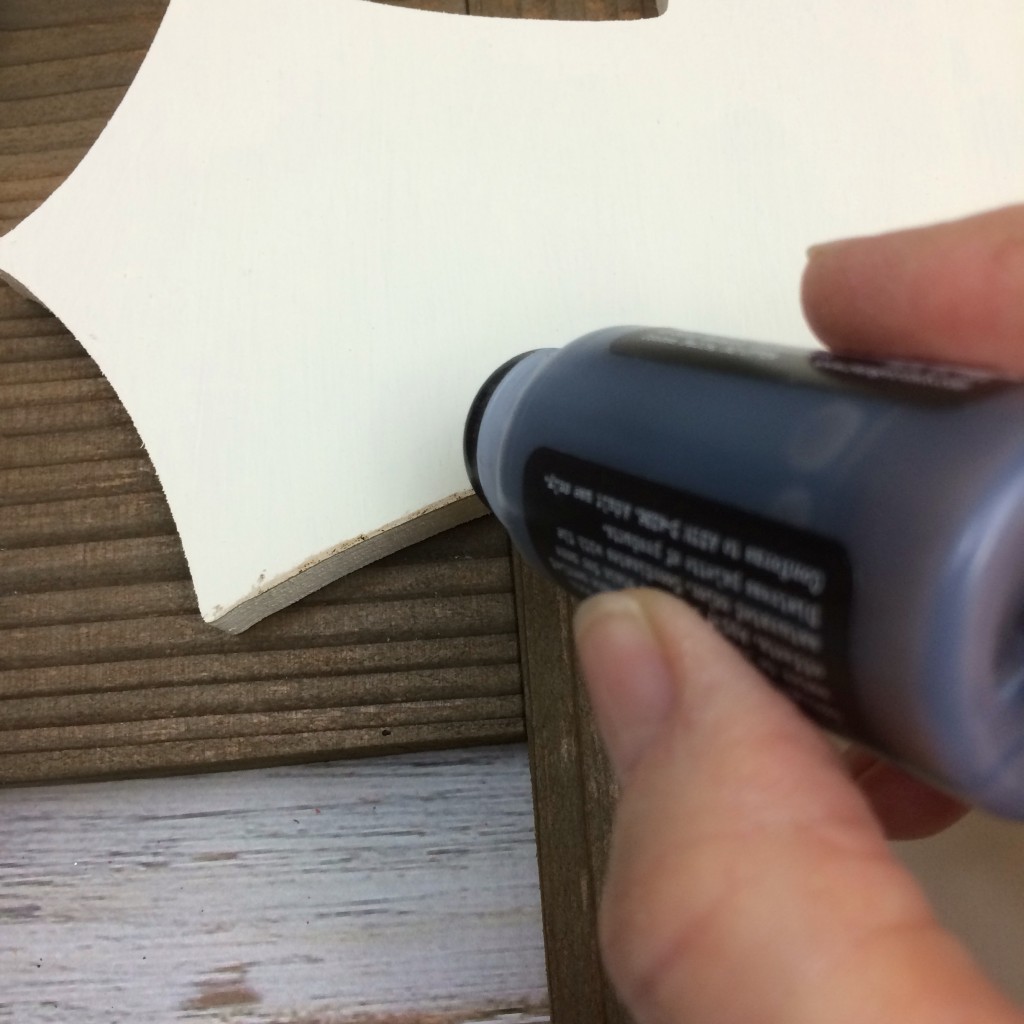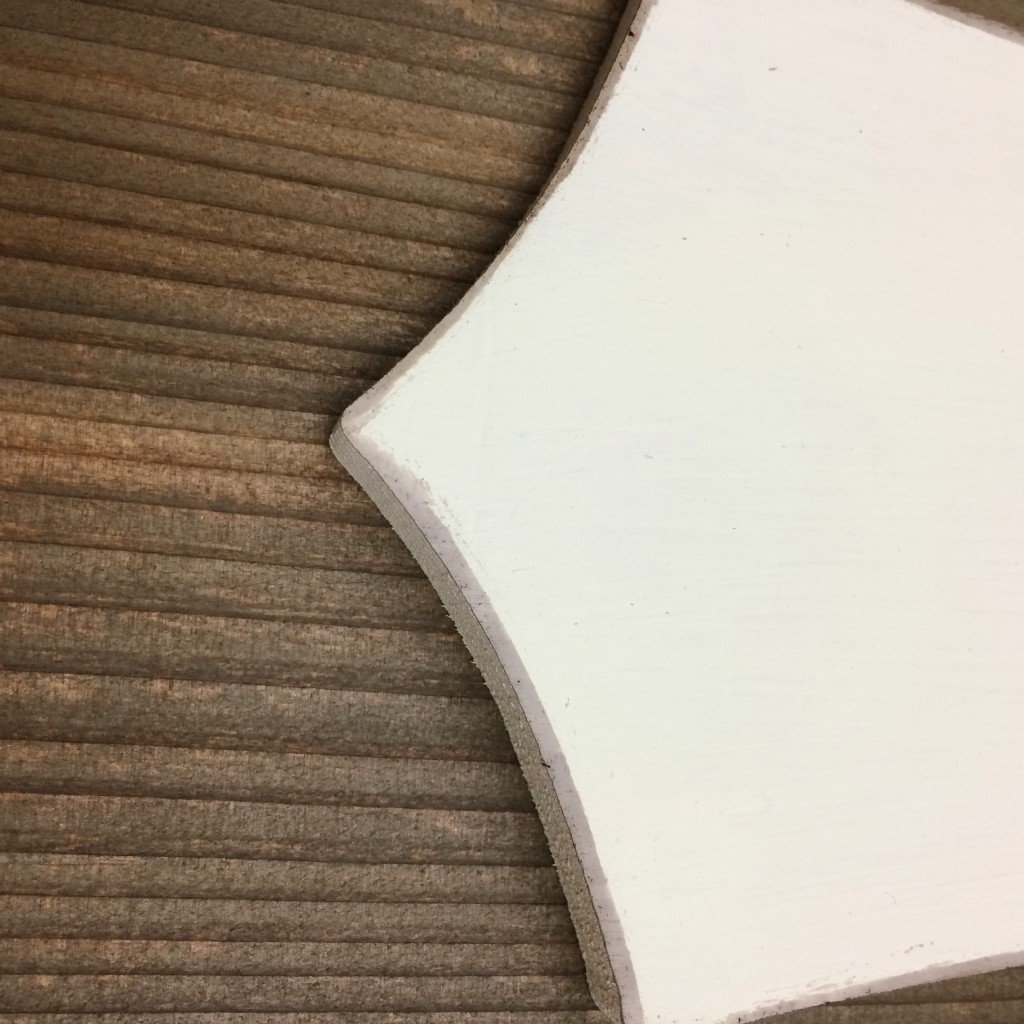 Add more or less of the distress stain to get the desires look you are seeking.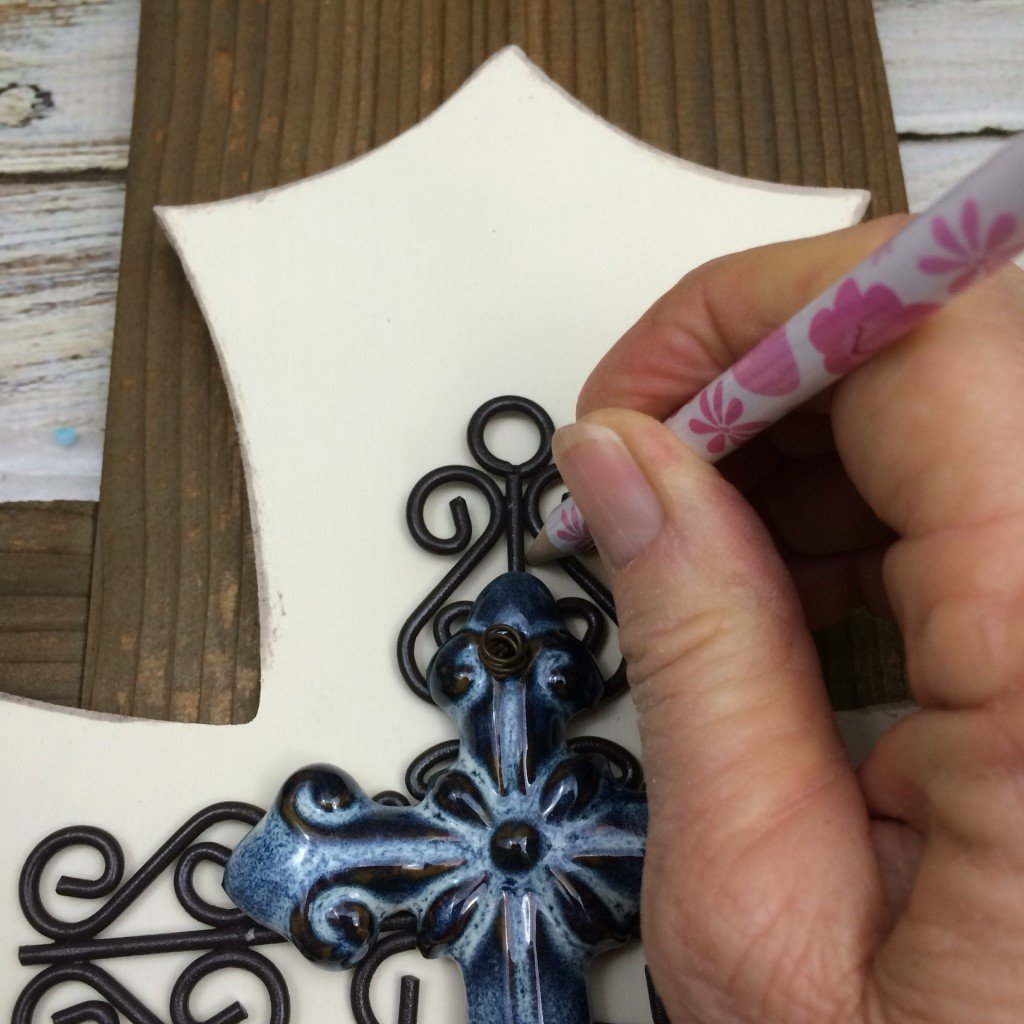 10. Place your top cross in position then mark off where you need to drill holds to secure the cross with wire, and drill two holes at the top and two at the bottom.
Top and bottom will be sufficient enough to hold the cross in place.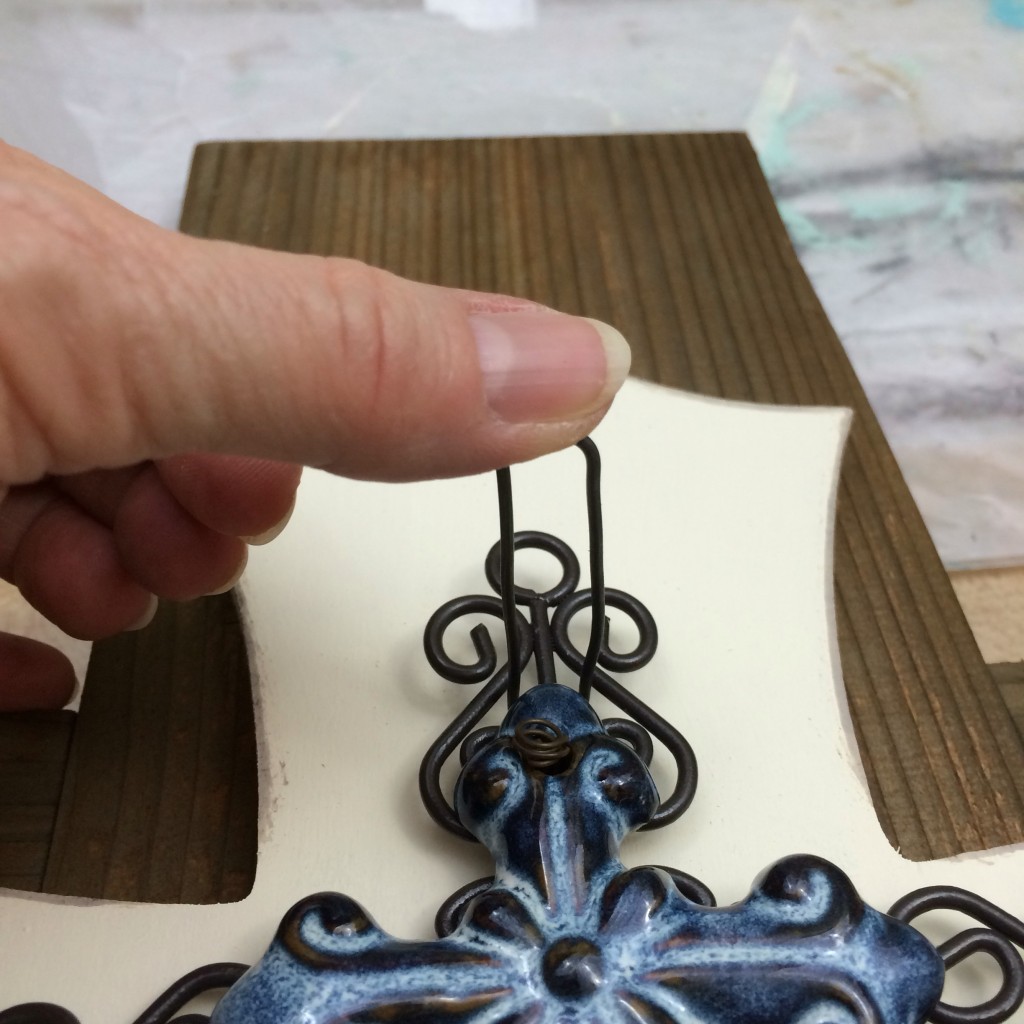 11. Now cut two pieces of wire approximately 6″ in length, and bend it kind of like a long staple. Run both ends through the top two holes with your cross in place.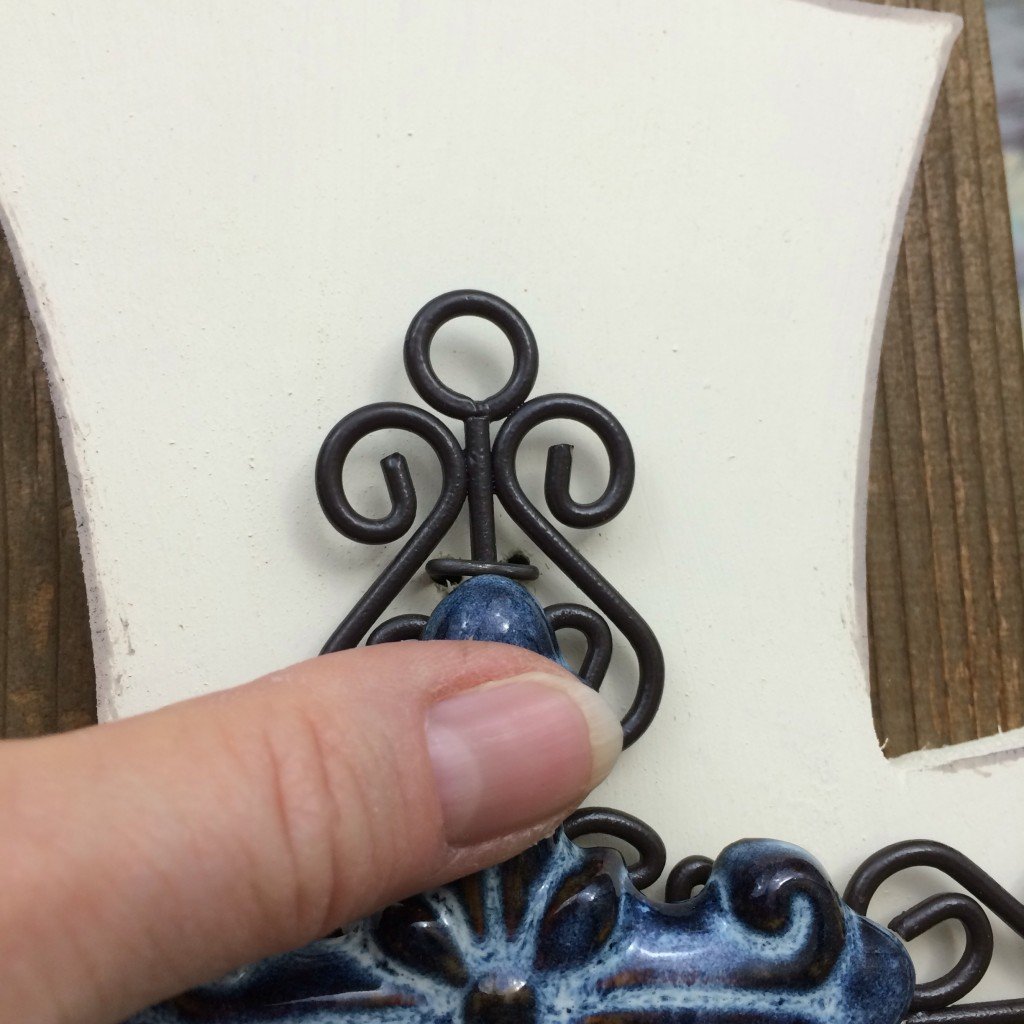 Push down flat and snug.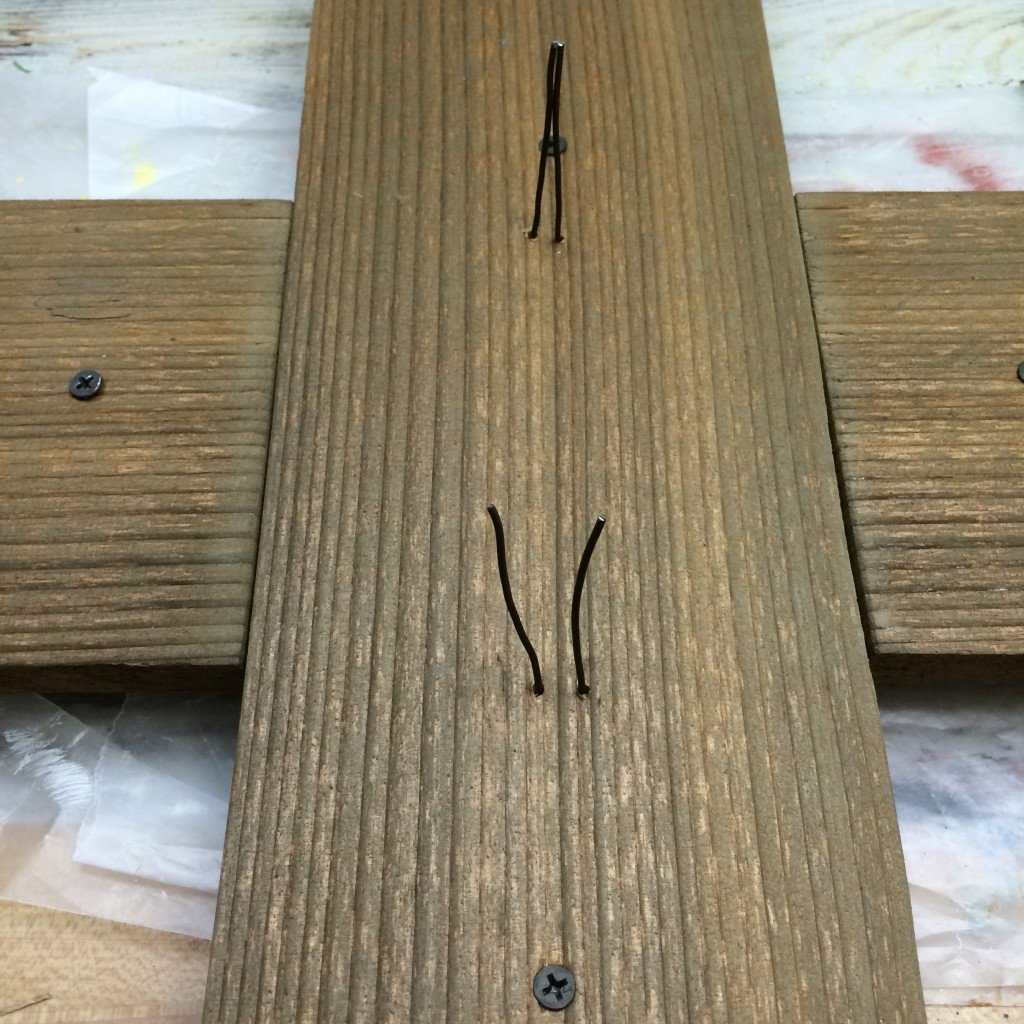 12. Flip layered rustic cross over and using pliers pull the wires tight and twist to secure. Then push wires flat against the board.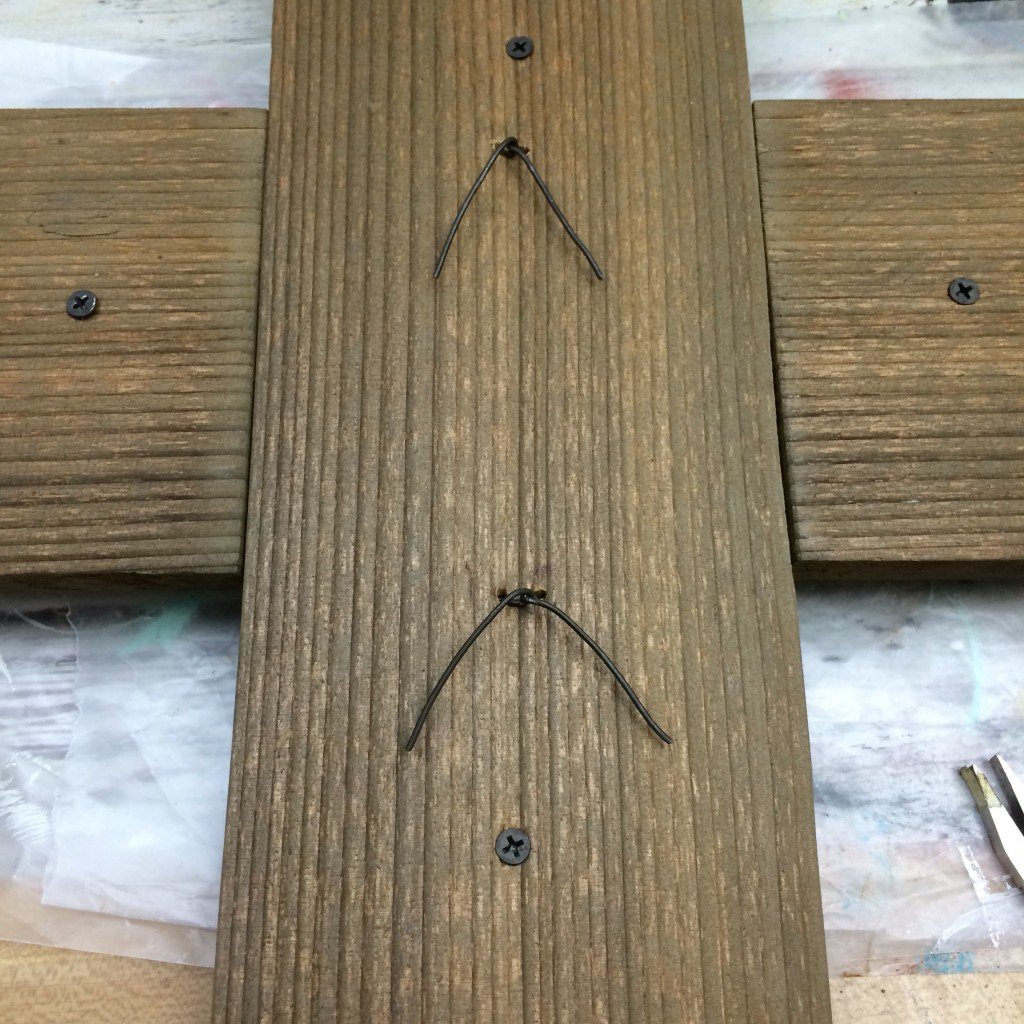 13. Make your wire hanging hardware.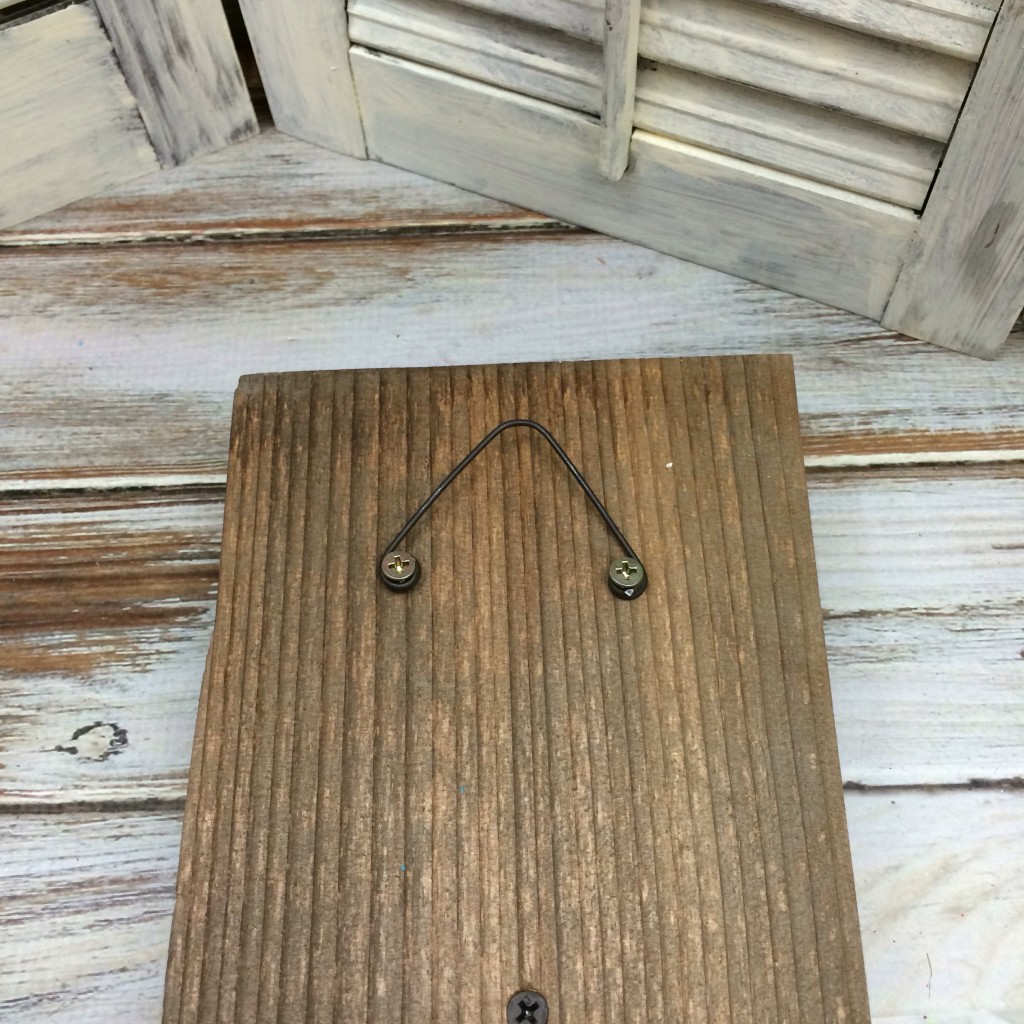 And screw it down.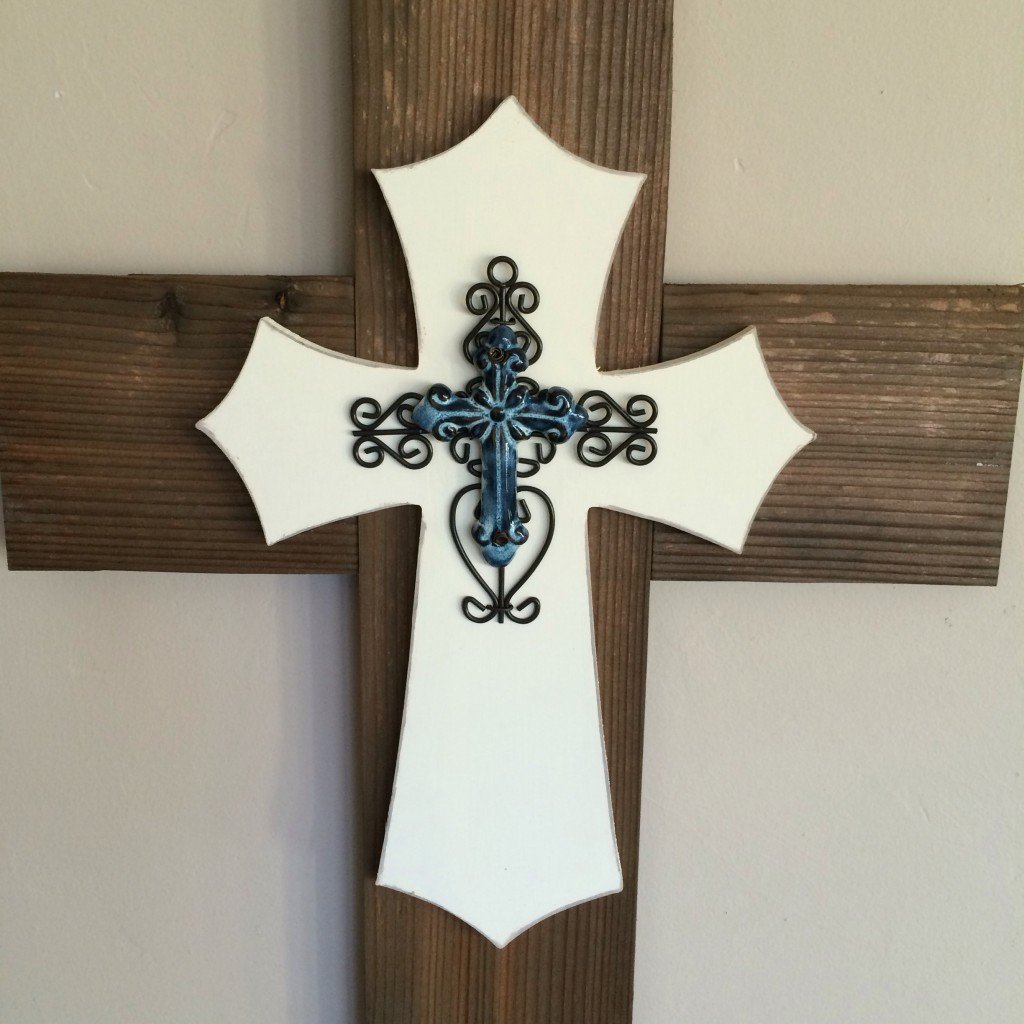 That's it for the layered rustic cross.
*This post contains affiliate links, if you click on an affiliate link & buy something I may receive a small commission at no extra charge to you. The affiliate money I earn helps pay the expenses to keep this site running. Please read my full advertising disclosure for more info. Thanks so much for your support!*
Material List
Cedar fence picket
Gorilla Wood Glue
1 1/4″ – 1 5/8″ wood screws (depending on how thick your pre-cut wood cross is)
Pre-cut wood cross(affiliate)
Acrylic paint antique white
Distress stain
Smaller cross for the top
Wire
Wire cutters
Pliers
Drill
Screwdriver- Here's my cordless screwdriver (affiliate) the hubby got me, love it.
Jig Saw, circular saw (I used my miter saw)
Other Cross Projects You May Enjoy!
Vintage Book Page Block With Cross
Wood Box Get New Look With Cross
Zebra Print Block With Cross