Hi All! Today's project is a faux enamel candy dish. This project was started back when the hubby was working five days a week in the office. He wanted an office treats dish so he found a plain clear glass dish at Goodwill and told me to do a little magic on it. He wanted something simple and plain for the dish. Nothing girlie looking. LOL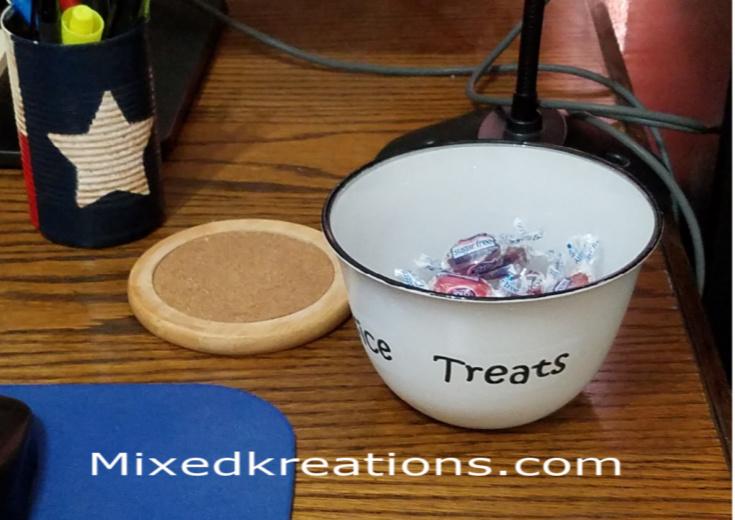 ***This post contains affiliate links… We are a participant in the Amazon Services LLC Associates Program, and affiliate advertising program designed to provide a means for us to earn fees by linking to Amazon.com and affiliated sites at no extra charge to you. Please read my full advertising disclosure for more info. Thanks so much for your support!***
Supplies for a Faux Enamel Candy Dish
Glass dish
With enamel spray paint
Inkjet or laser printer
Liquitex Gel medium
Cloth
Black paint marker
Paintbrush
Candy for the dish
How to Make a Faux Enamel Candy Dish
Since I have been wanting to try out an image transfer on glass, I decided why not make a simple faux enamel dish and do an image transfer of Office Treats. I do not have a laser printer only an inkjet. So, I'm not sure if it will work or not.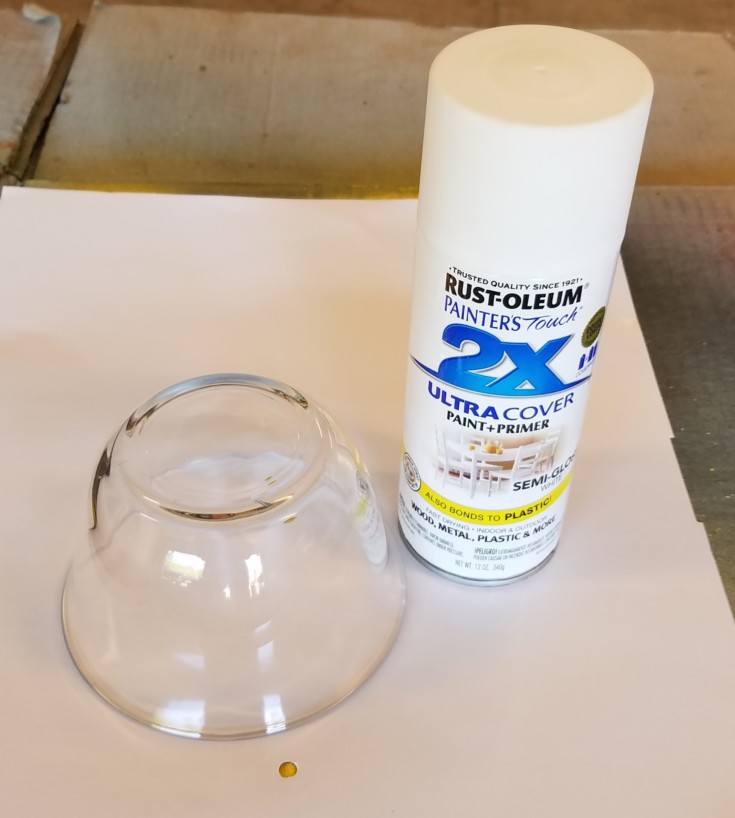 Started out by spray painting the glass dish with several very light coats of white enamel spray paint. I usually have the hubby spray it for me because I'm not very good at spray painting. But I am happy to say since I took my time and sprayed very light coats on the dish, I didn't have any runs.
Next, I searched on Google how to print a mirror image and after a couple of tries, I was able to get the sized needed or my faux enamel candy dish.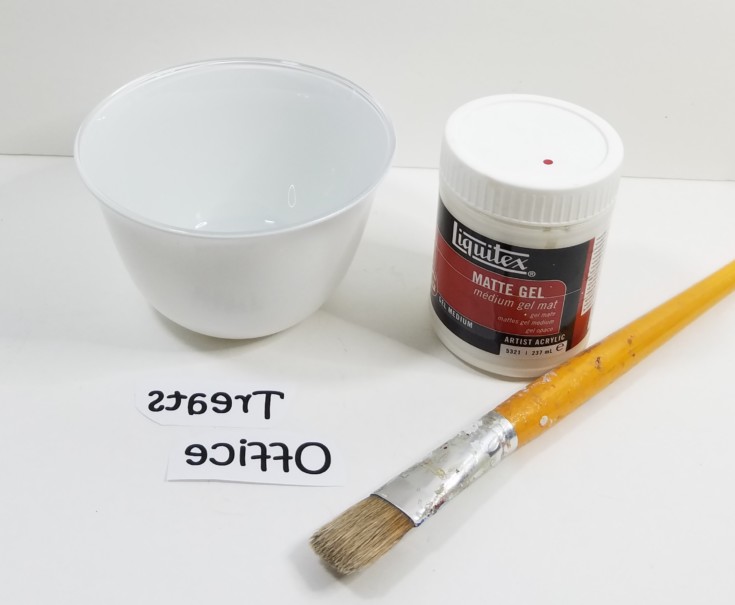 First, I let the ink dry then I separated the two words by cutting around them.
Then I added a thin coat of some Liquitex Gel medium on the printed side and positioned in place and pressed down and working out any wrinkles and air bubbles. Let that dry thoroughly.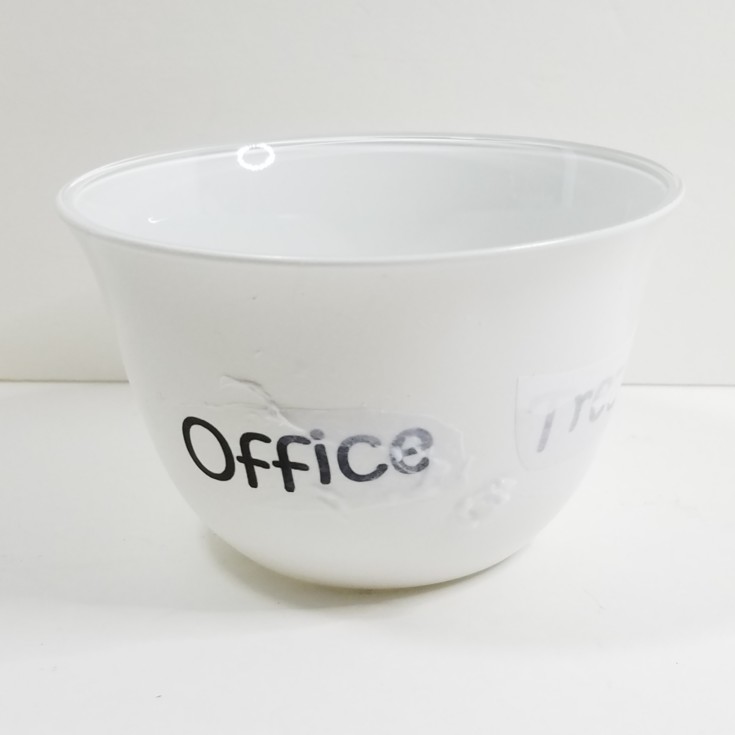 Once dry I used a wet rag and gently started working in circles to remove the layer of paper from the image.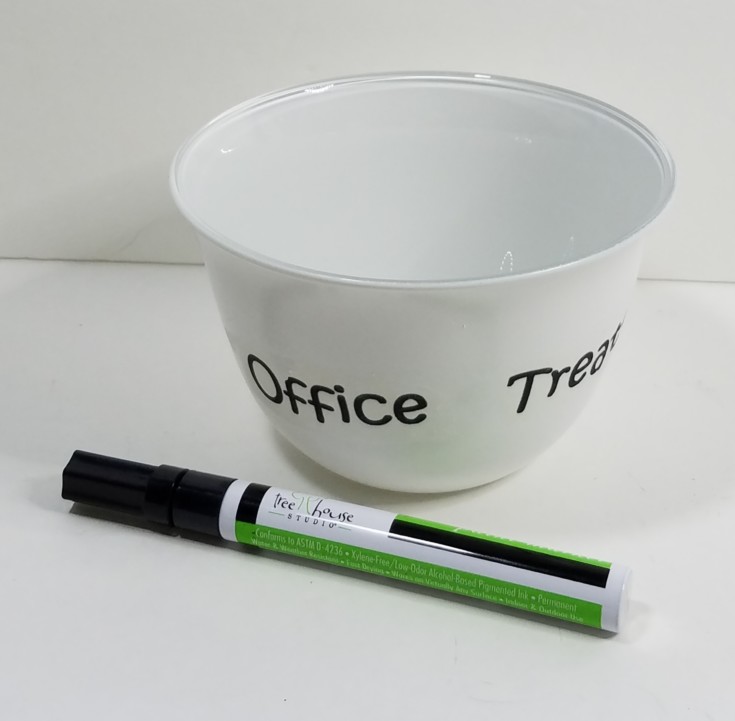 To add to the faux enamel look I used a black paint marker and painted the top rim of the treats dish.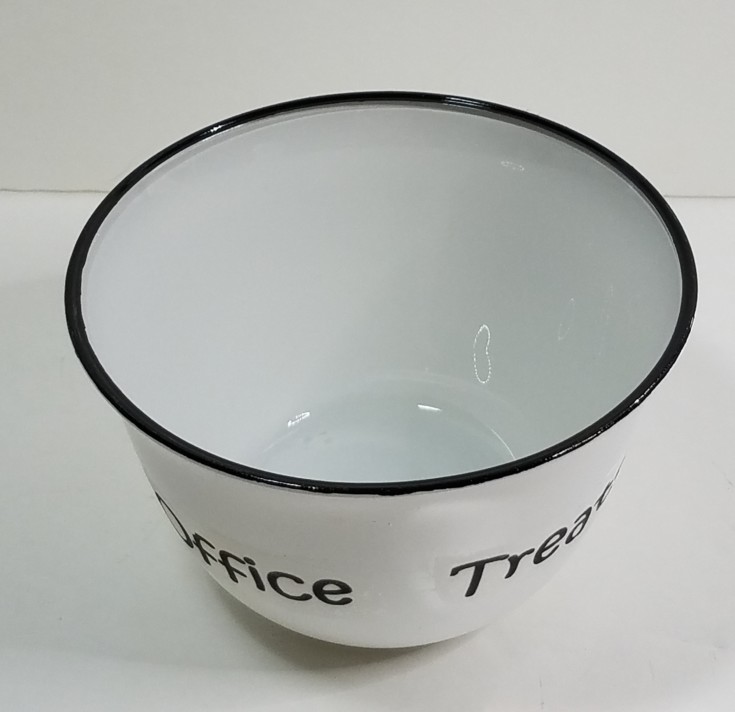 That was it! A pretty simple way to make the hubby his faux enamel candy dish. I think I need more practice on the image transfer part though. But I'm happy how it turned out. Have you tried the faux enamel technique or image transfer technique?
More Fun Upcycled You May Enjoy!
Upcycled country kitchen tray
Rustic farmhouse utensil holder
Diy jewely tray made from picture frame
If you enjoyed this post, would you mind taking the time to: