Here recently I have added some animal print switch plate covers to my guest bathroom. If you have just started to follow along you may have missed my repurposed wood chair turned shelf, and my shabby animal print valiance. That I had made for our guest bathroom with the safari animal print theme.
How To Make Animal Print Switch Plate Covers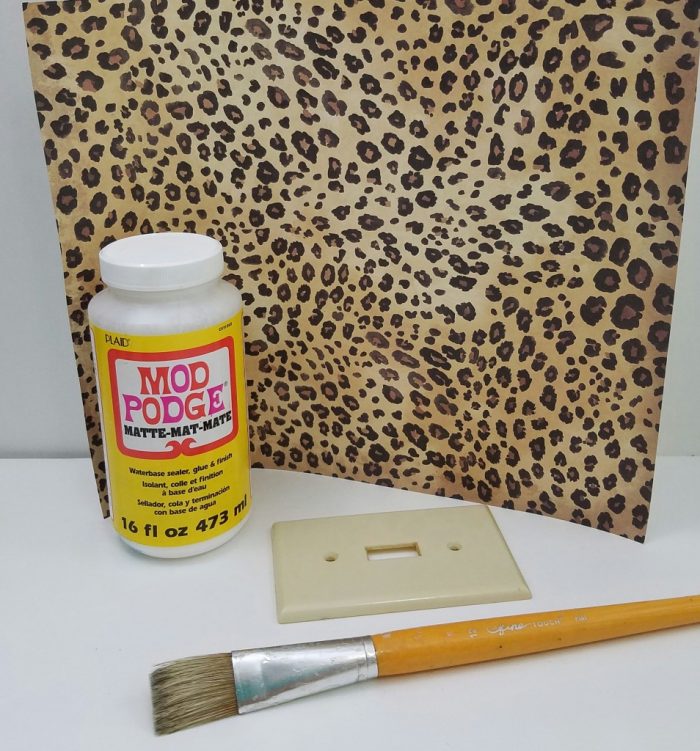 First you will need some switch plate covers. You can either buy some cheap one at Home Depot or even Walmart, or just remove the ones that are already covering your switches like I did.
Choose the animal print scrapbook paper that you are going to use.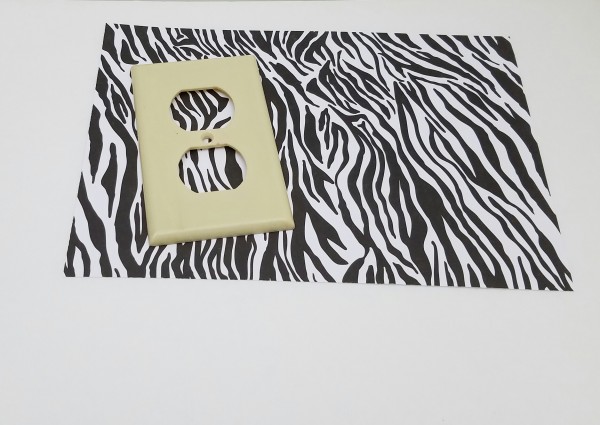 As you can see in the photo's I have two switch plates that I am going to cover, and one electrical plug cover plate.
Now cut your scrapbook paper just a little bit larger than the switch plate or plug cover that you are going to cover.
Using your paint brush add the mod podge to the top of your switch plate cover, do not paint the curved edges of the switch plate yet. Lay the scrapbook paper face down and the position your switch plate onto the paper. Let dry.
Taking your x-acto knife and using the cutting board to lay the switch plate on face down. Start cutting out the switch opening and the two small hole openings carefully.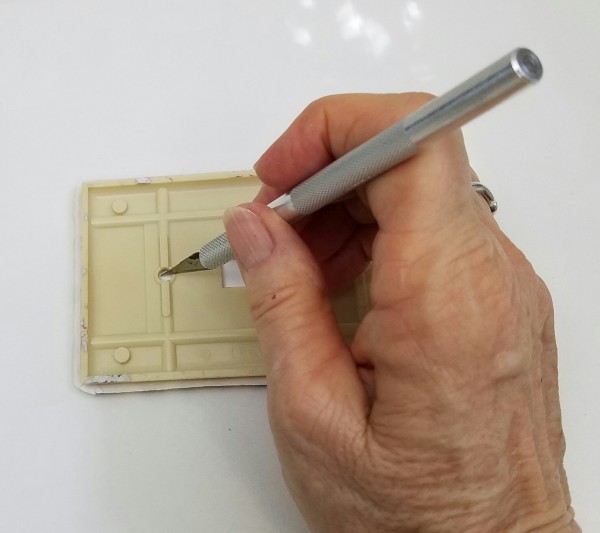 This next step I seem to have forgotten to take the picture (probably because I didn't have a third hand, LOL). But I will walk you through this step.
Looking at the photo below, take the switch plate and roll it up onto the edge so that the paper is flat on the cutting board. Keep it in this position while using the x-acto knife to trim off the extra scrapbook paper.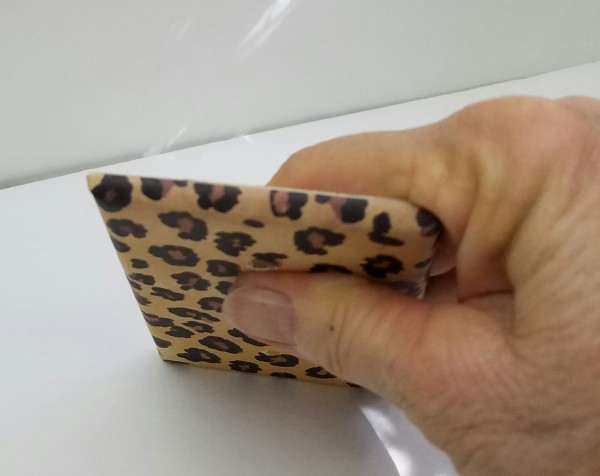 Go around and repeat on all sides, and do the same for the corners because they are rounded.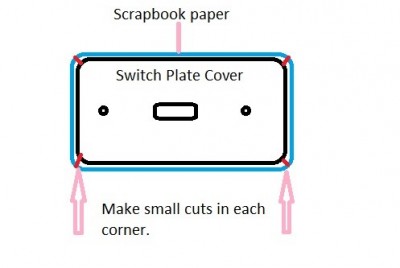 Looking at the example picture above made a small cut at each corner on the scrapbook paper. The small red lines are the cuts. This is to help the scrapbook paper lay flat once glued down.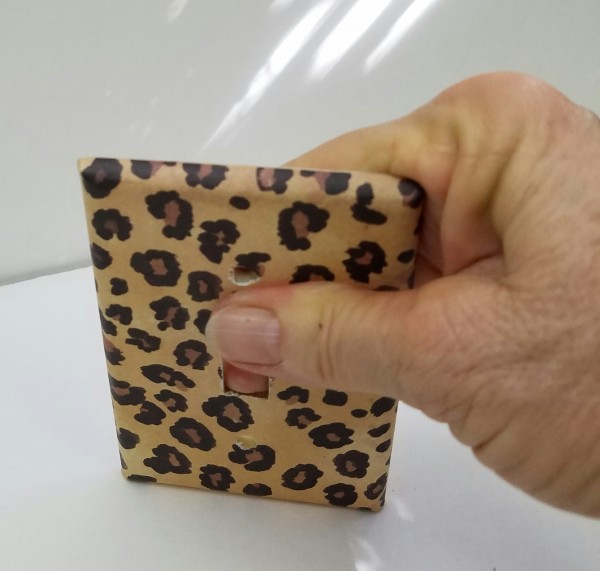 Now go around the edges adding mod podge then use the same rolling to the edge method to glue the edges down smoothly.
Once the mod podge is dry go around and sand the edges with an emery board to remove any excess paper, and smooth the edges.
Next I added the antique medium to darken the animal print. Let dry.
Then I brushed mod podge over the tops of each animal print switch cover to seal and protect each cover plate.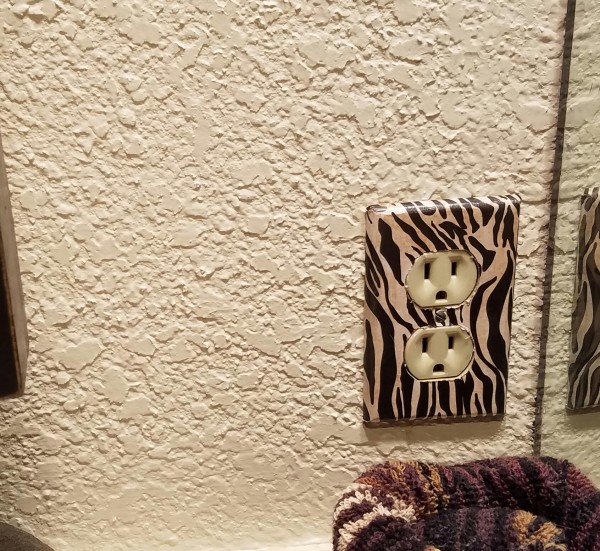 Once dry you can attach the animal print switch plate covers back in place on the wall.
That's all there is to making animal print switch plate covers that will bring a smile to anyone that sees them.
*This post contains affiliate links, if you click on an affiliate link & buy something I may receive a small commission at no extra charge to you. The affiliate money I earn helps pay the expenses to keep this site running. Please read my full advertising disclosure for more info. Thanks so much for your support!*
Supplies Needed For This Project
(includes affiliate links for your convenience)
* Animal print scrapbook paper
* Mod Podge I love my Mod Podge
* Switch plate covers
* Antiquing medium
* Paint brush
* X-Acto knife
* Emery board (these come in really handy for sanding small things)
* Wax paper (I use wax paper under the projects that I'm painting or using Mod Podge on)
* Small cutting board (for cutting out the switch opening, and where the screws go)
* Screwdriver to attach the animal print switch covers in place
If you found this post helpful, please share and pin for later reference.
More Fun Animal Print Projects
Animal print soap dispenser
Diy vintage zebra print block with cross
I was a lamb, now I am a?