Hi All! Have you got all your Christmas projects completed? Or are you rushing around like myself? If you've been following along with me then you know that I have a love for repurposing empty jars. So today I am sharing a Joy – Repurposed Holiday Decor Jar which is made from an empty glass jar and hot glue.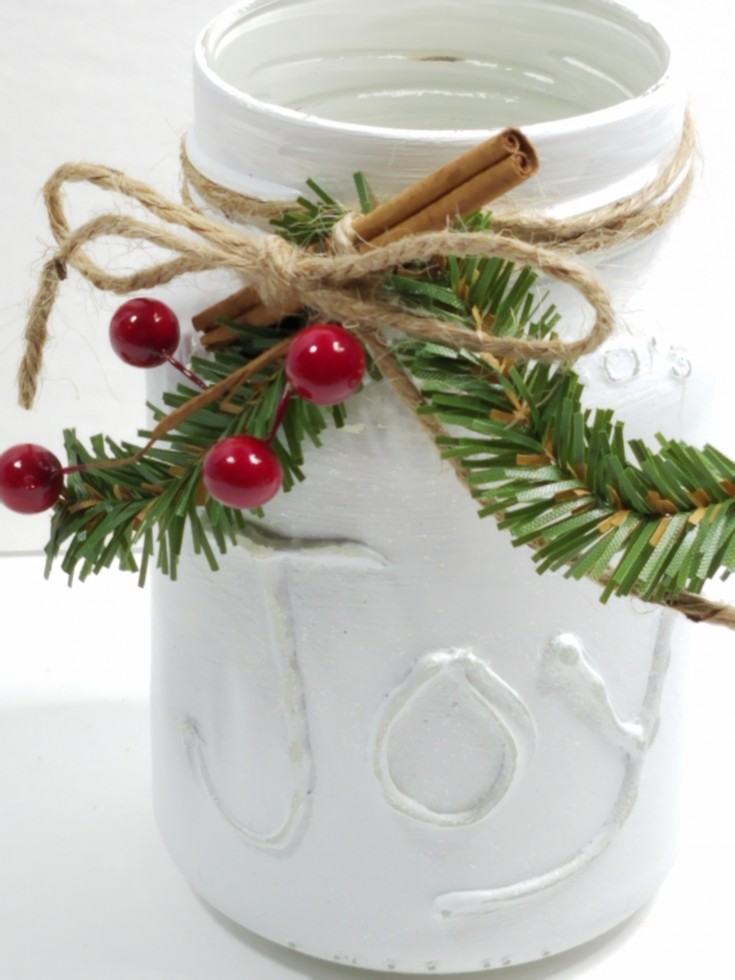 Not knowing whether hot gluing the word "Joy" on the jar is going to work or if it will come right off after painting and sanding.
***This post contains affiliate links, if you click on an affiliate link & buy something I may receive a small commission at no extra charge to you. The affiliate money I earn helps pay the expenses to keep this site running. Please read my full advertising disclosure for more info. Thanks so much for your support!***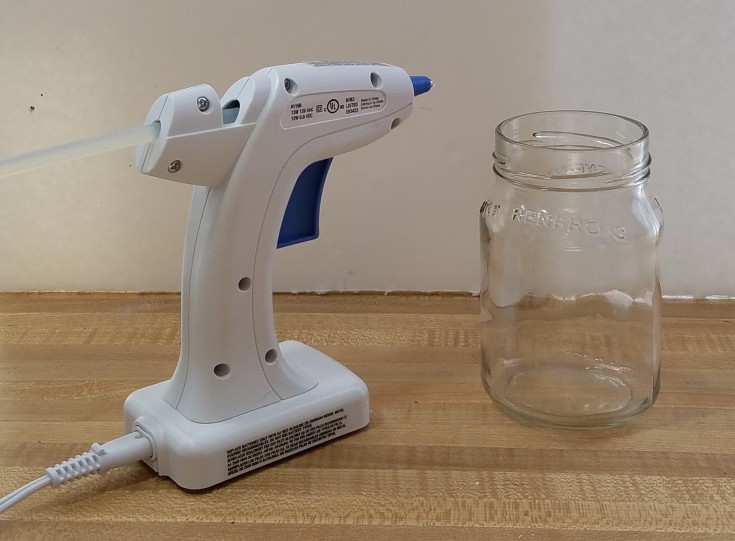 Repurposed Holiday Decor Jar
Starting with a clean glass jar I slowly wrote the word Joy on the side of my jar using my hot glue gun (which I absolutely love). It took two tries to get it how I wanted it. Not perfect but it works.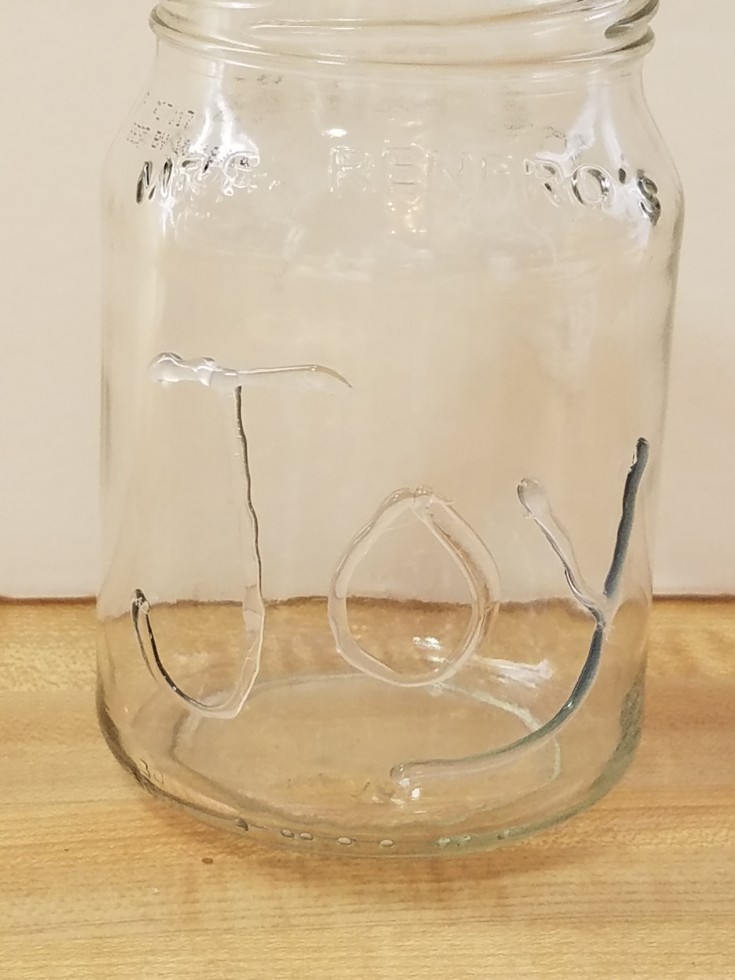 Then I painted the outside of the jar using white chalk paint. It took two coats of paint. Be sure to work the paint in around the word Joy.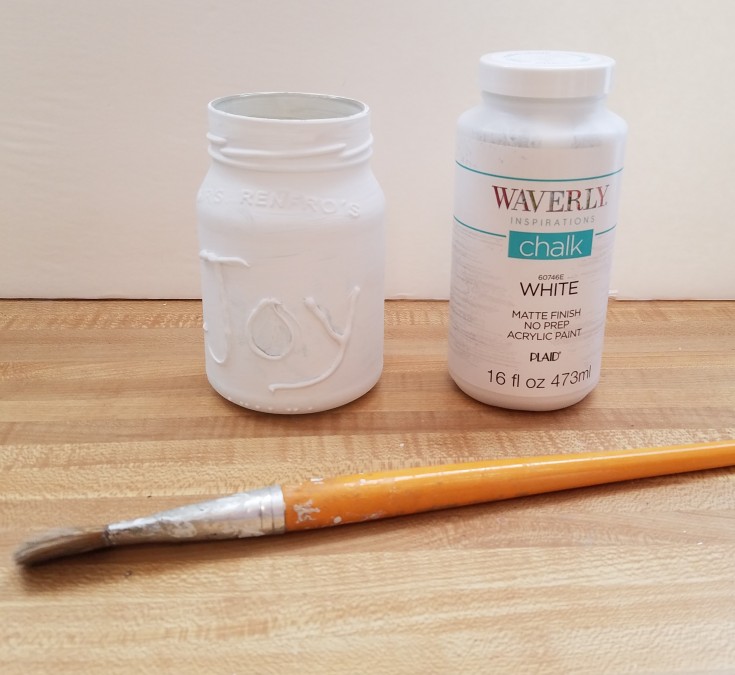 Once dry I used some sandpaper to distress the jar giving it the rustic style I love. Going over the hot glue lettering gently so not to knock it loose.
Wanting to add some sparkle I next used Ceramcoat glitter ice to give the jar some sparkle.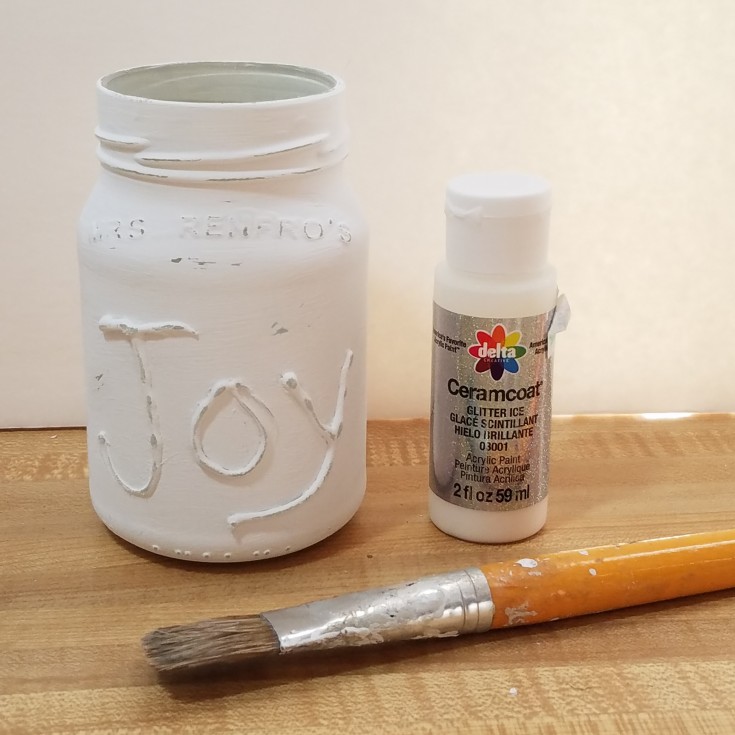 Now all that's left is to add some twine, small cinnamon stick, berries, and Christmas greenery.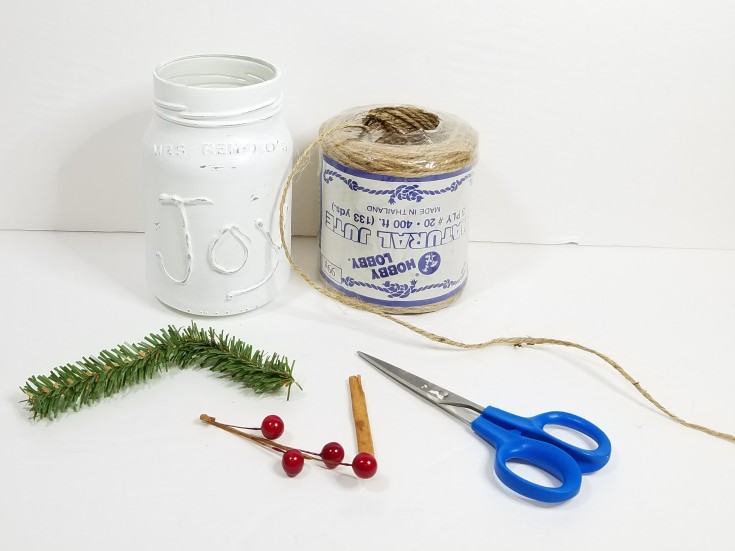 I cut the twine long enough to wrap around the jar twice and to tie a bow.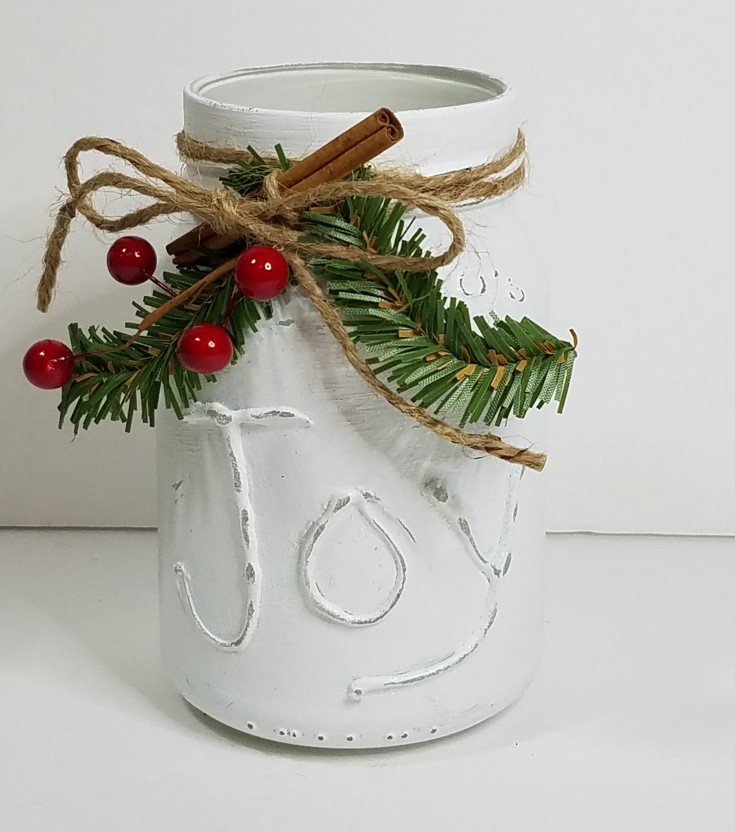 Ta-Da it worked! My repurposed holiday decor jar worked. The hot glue is staying put and I now have a pretty Christmas jar.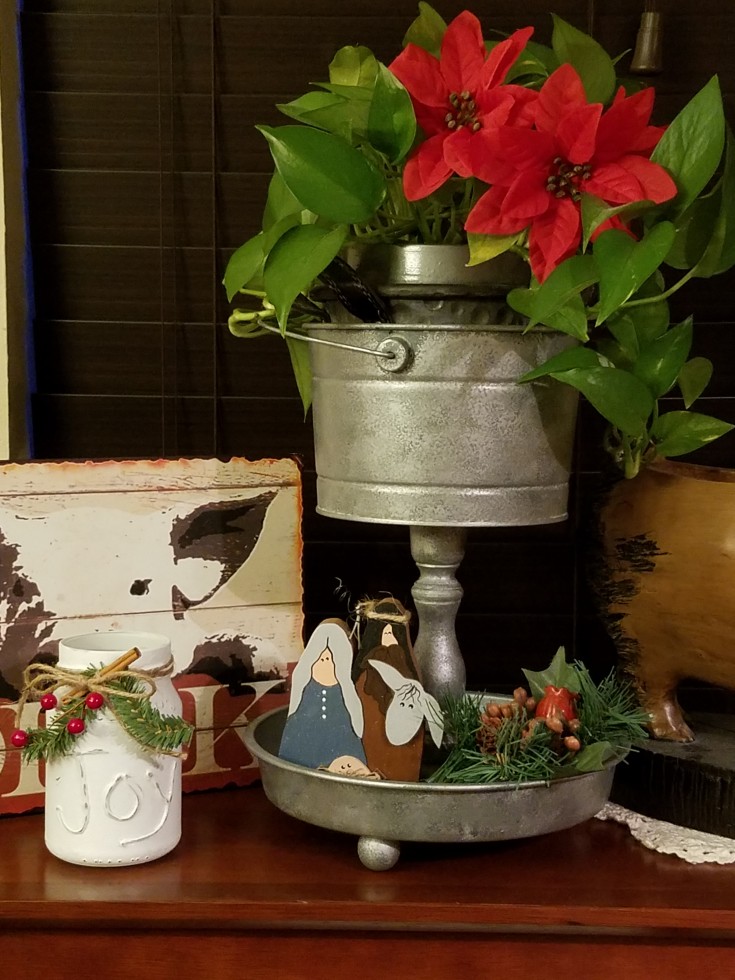 Supplies for Holiday Jar
Glass jar
White chalk paint
Paintbrush
Hot glue gun with glue sticks
Ceramcoat glitter ice
Sandpaper
Christmas greenery
Berries
Cinnamon stick
Twine
Scissors
More Repurposed Jars You May Enjoy!
How to make a pencil jar tissue holder
Diy snowman lantern
Santa suit painted jar tin
Mason jar storage rack