Hi all! Today I am sharing a quick repurposed tea tins project. These tea tins are from Harney & Sons fine tea. LOVE their Hot Cinnamon Sunset tea! It is sooo delish, very cinnamon. Had several tins saved and decided to repurpose them into planters. For a plant sale I'm having with a friend in April. I have some Christmas cactus cuttings started that are in need of a pot. So, I thought these tea tins would be perfect.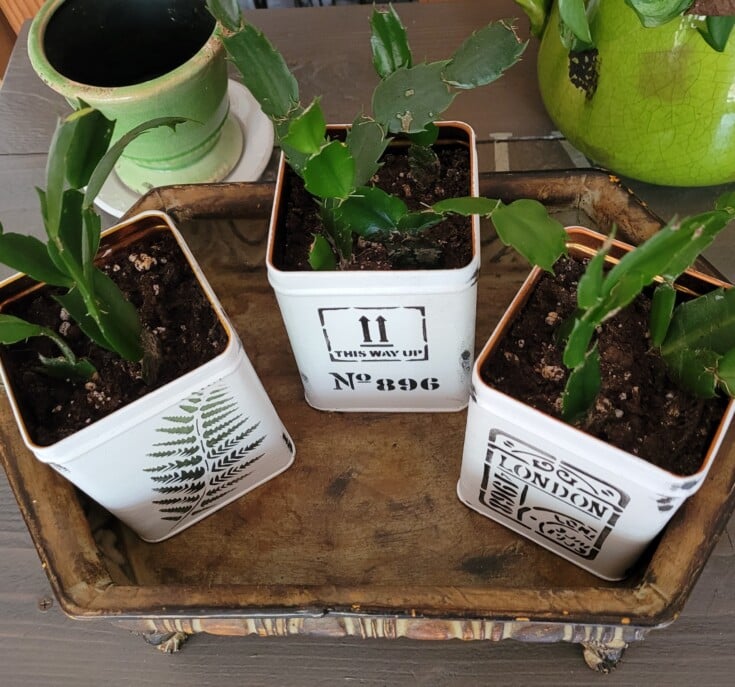 ***This post contains affiliate links… We are a participant in the Amazon Services LLC Associates Program, and affiliate advertising program designed to provide a means for us to earn fees by linking to Amazon.com and affiliated sites at no extra charge to you. Please read my full advertising disclosure for more info. Thanks so much for your support!***
Supplies Needed
Tea Tins
White chalk paint
Mod Podge
Paintbrush
Stencil brush
Stencils
Black acrylic paint
Christmas cactus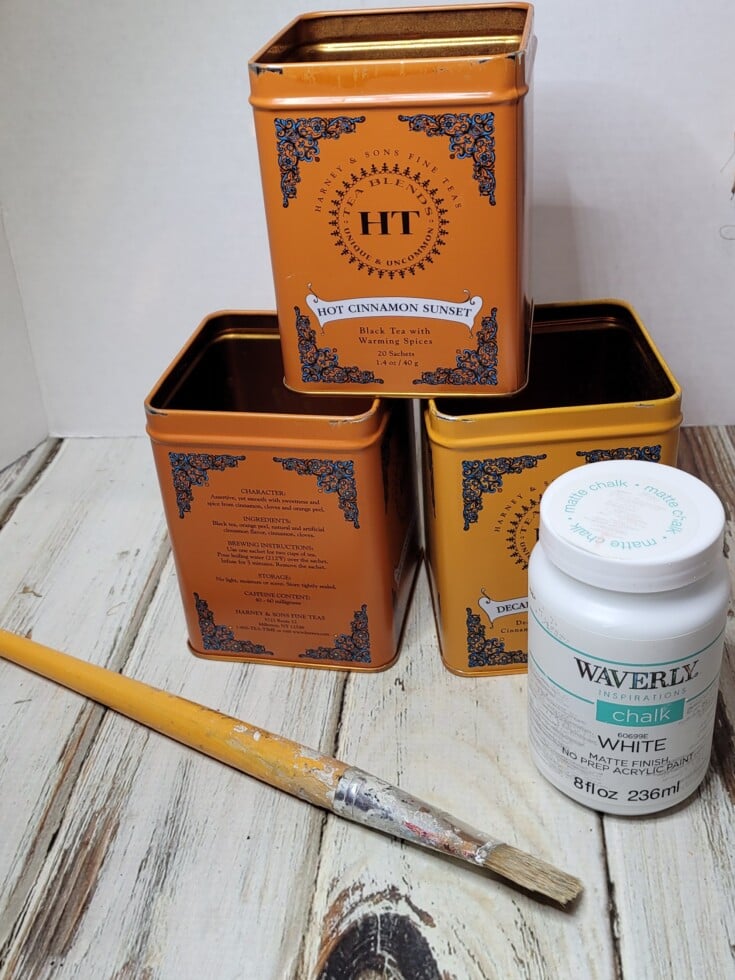 Repurposed Tea Tins
Start by washing the tins in hot soapy water. Then give them two coats of white chalk paint letting each coat dry thoroughly.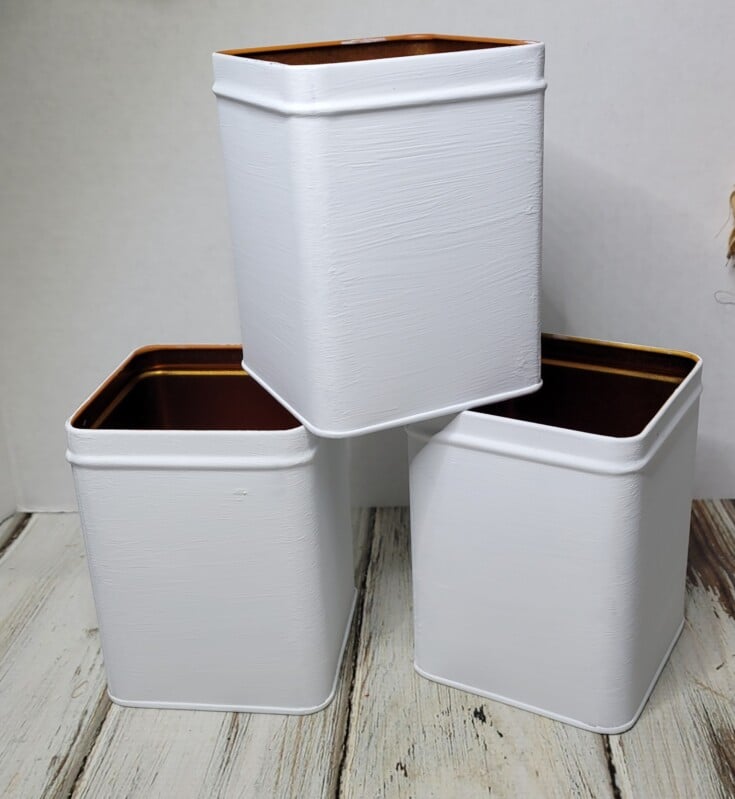 Next, pick out your stencils for each tea tin and start stenciling. Usually, I have some paint runs when stenciling. That's is why I am so hooked on the reverse image transfers lately. But deciding this time to use some of the stencils that I have, and I got to admit I did a really good job this time at stenciling. NO Runs, YAY!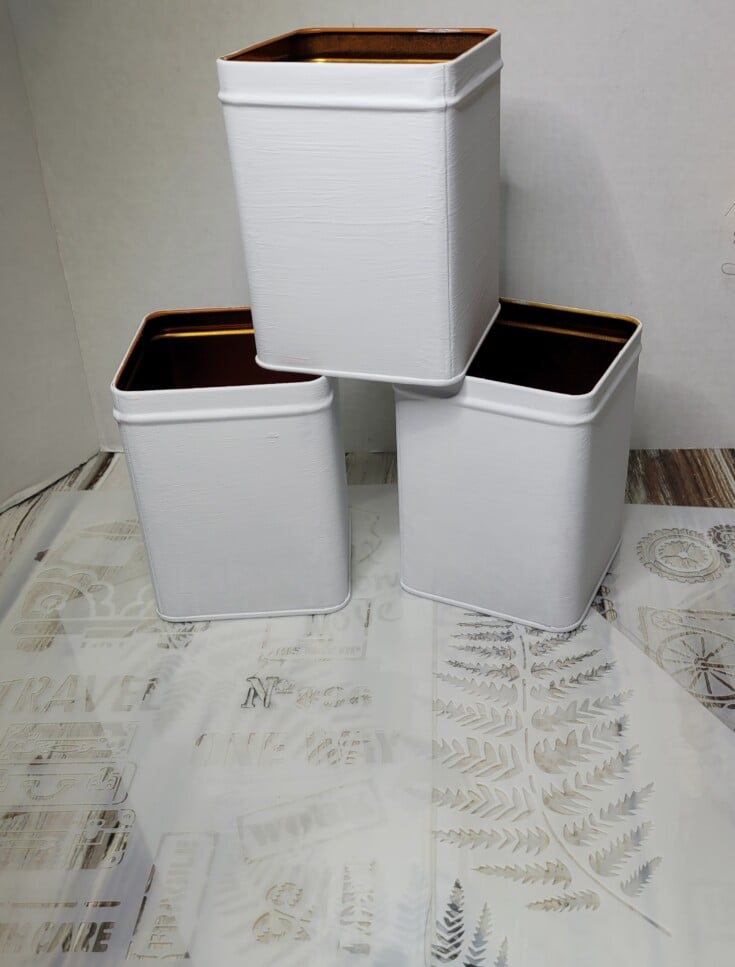 Once dry I took some black acrylic paint and brushed a little bit on here and there then dabbed it off with a paper towel. Giving the repurpose tea tins a worn distressed look.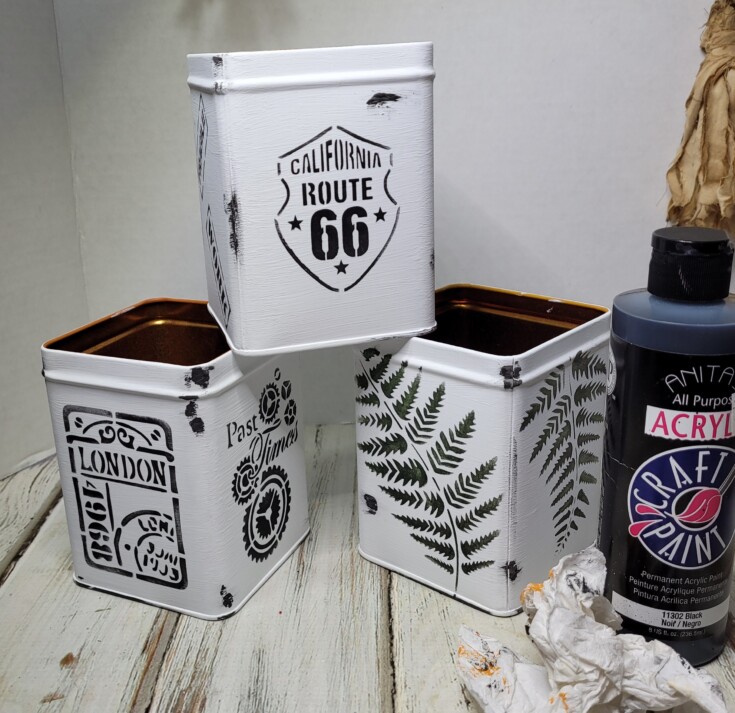 Give the repurposed tea tins a coat of Mod Podge to seal and protect.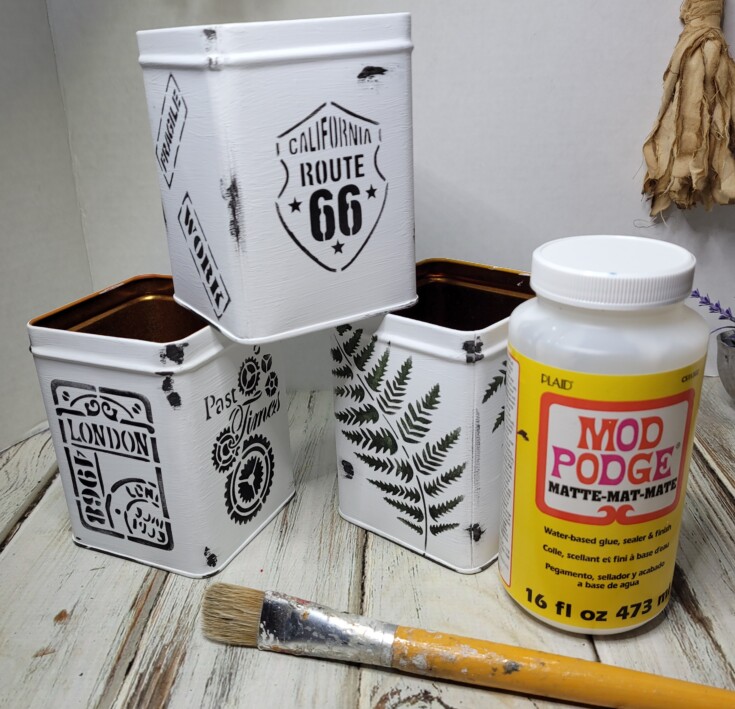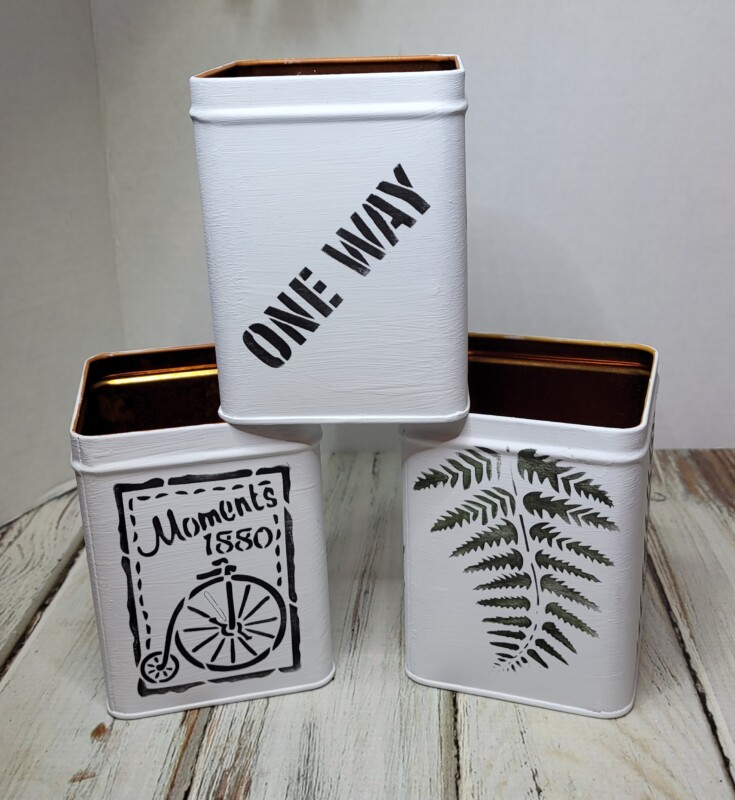 Now all I need is the cactus planted in each tin, and that's it for this easy repurposed tea tins.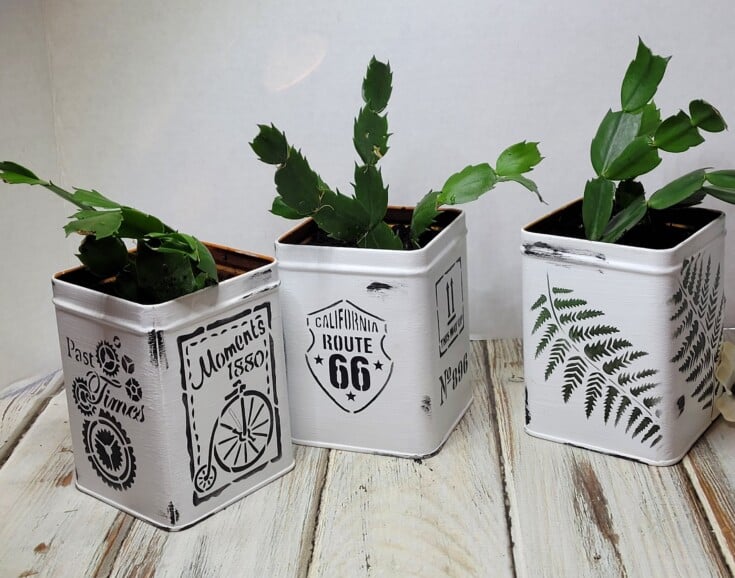 More Fun Repurposed Tins
Quick Diy Housewarming gift
Diy Grungy Can
Tin can pumpkins
Easy repurposed tin cans