Hi All! Are you about ready for Christmas? I'm not! I'm still rushing around trying to get more Christmas projects done and running out of time. This rustic galvanized metal Christmas tree may be the last Christmas project until next year. I really do need to get around and start earlier in the year, but I just always run short on time.
Speaking short of time now my go to photo editor PicMonkey isn't working for me. I don't know what the deal is unless the changes they are making has made some kinks that they haven't worked out yet. All I know is I can't get to the editor taskbar, all I get is a blue box that reads "Getting Started" and that freezes up on me. Now I am having to go to other programs to do my editing and resizing. Not being able to use one program for all is taking up more time I don't have. A total bummer!
Oh well, enough of my complaining, it is what it is, so let's get on with the rustic galvanized metal Christmas tree project.
***This post contains affiliate links, if you click on an affiliate link & buy something I may receive a small commission at no extra charge to you. The affiliate money I earn helps pay the expenses to keep this site running. Please read my full advertising disclosure for more info. Thanks so much for your support!***
How to Make a Rustic Galvanized Metal Christmas Tree
First off I drew a simple triangular shaped tree on a piece of galvanized metal. Then I enlisted the hubby's help in cutting it out.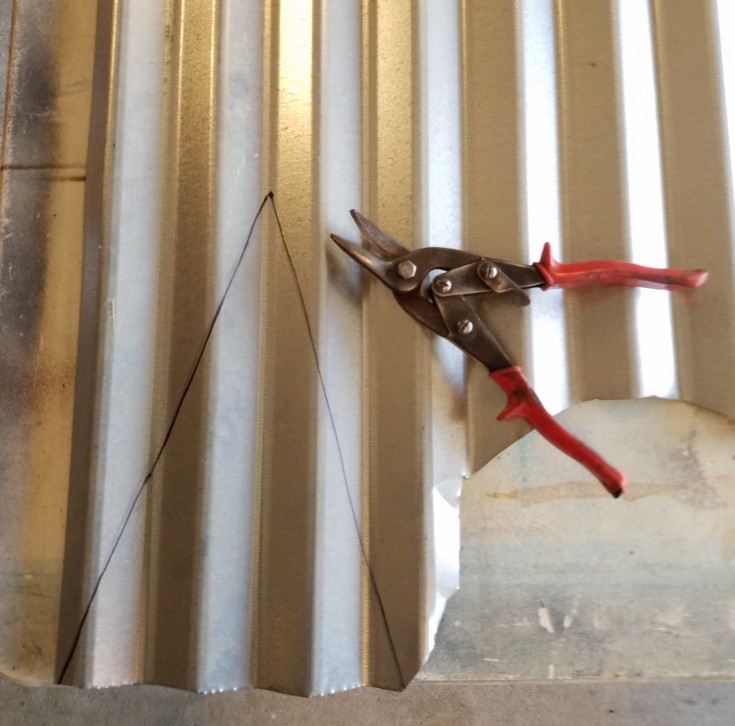 Once it was cut out I used a metal file to file down any sharp edges.
Wanting to rust the metal I tried out the same method that I use to make Rusty Cans. That did not work! If I had more time maybe it would have eventually had worked but I was in a rush to get it done.
Also, I had thought of using cinnamon to add rust like I had done on my rustic farmhouse style Christmas tree. Deciding against that idea since the first technique I mentioned did tone down the shine on the metal. But I did use the cinnamon on the mini bells to add a little faux rust.
For the stand I used a branch that I cut from a tree, cutting it about 3 inches long. Using my miter saw to get a straight cut.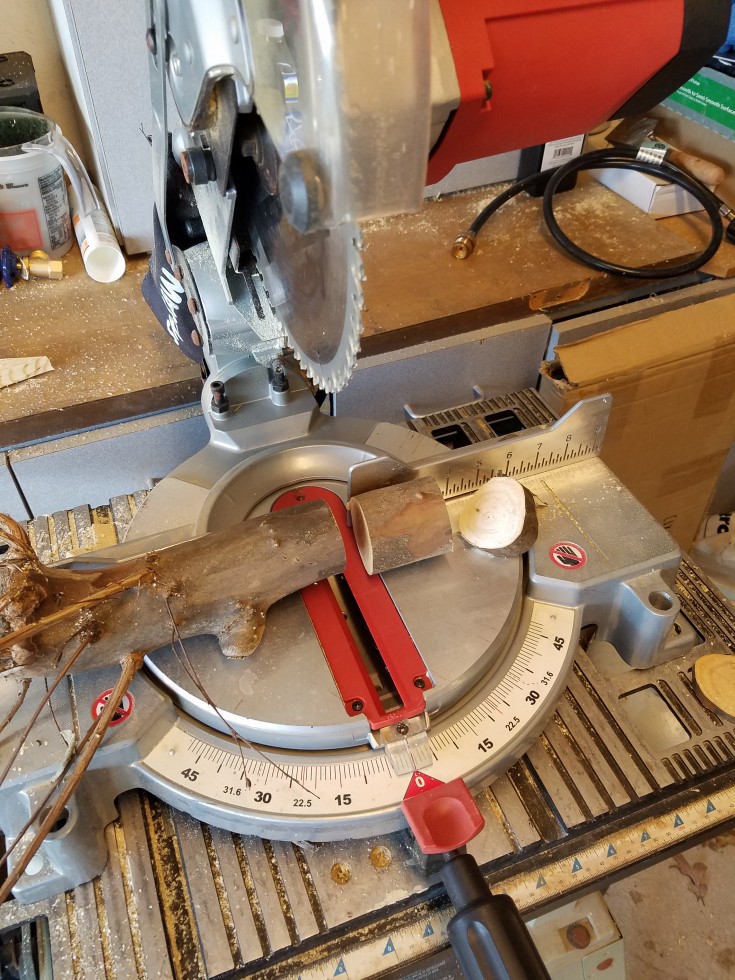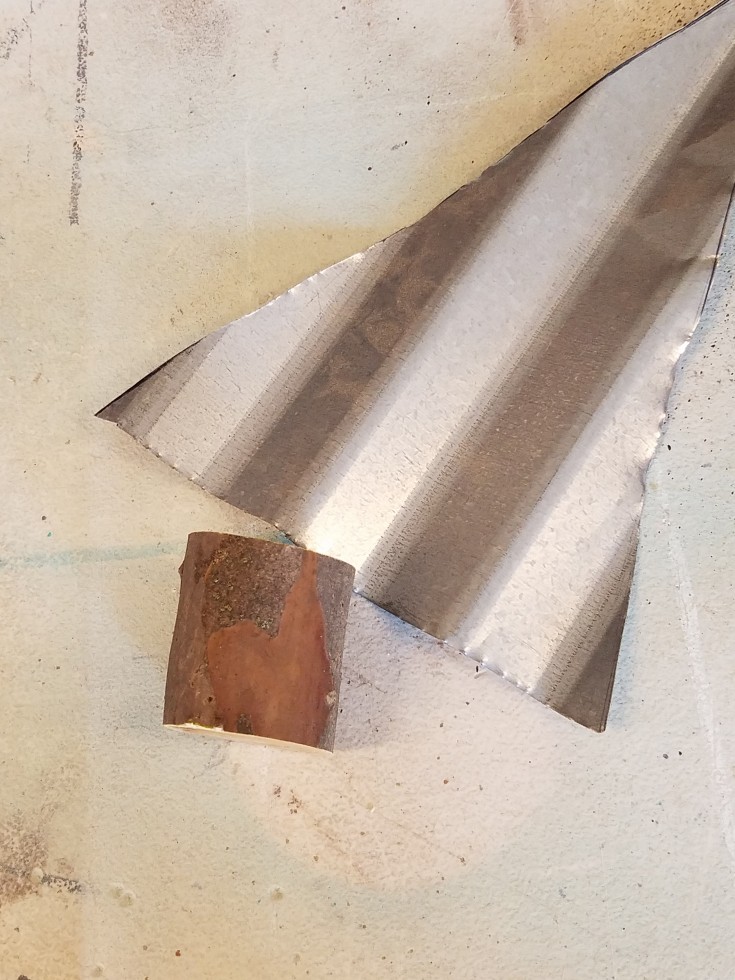 To connect the metal tree to the wood stand I used a chisel, hammer, and screwdriver to make a groove for the metal to slide into. First holding the metal in place then drawing a line across the top of the wood following the curve of the corrugated metal.
Using the chisel and screwdriver I hammered down about 1/2″ into the wood following the line I drew. I kept on until I got it wide enough and deep enough for the metal to slide into the groove so that the tree would stand up. Be careful not to split the wood when chiseling the groove.
Liking the look of birch I decided to wrap the piece of wood using birch bark. Using gorilla glue to help hold the bark in place. Since the wood wasn't perfectly smooth I ended up wrapping some twine around the wood base as well. That just adds to the rustic charm of the tree.
Putting the Rustic Galvanized Metal Christmas Tree Together
Cutting two notches in the birch bark on each end of the groove so that the galvanized tree would slide in. Perfect!
Next came the stringing of the faux rusty bells on a copper wire that I dipped in Liver of sulfur.
Forgetting about the tree topper I quickly made an annealed wire star leaving a tail of wire to connect it through the hole I made with my niffy metal hold punch. Making an extra hole for the stringing of the bells.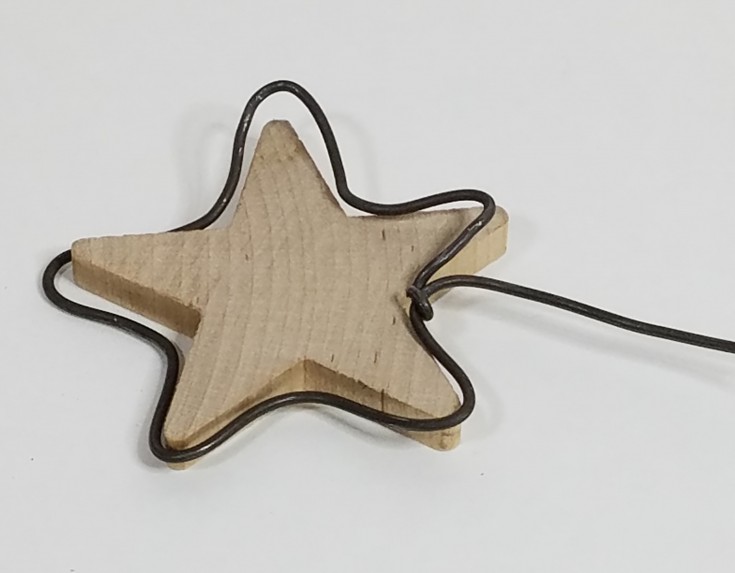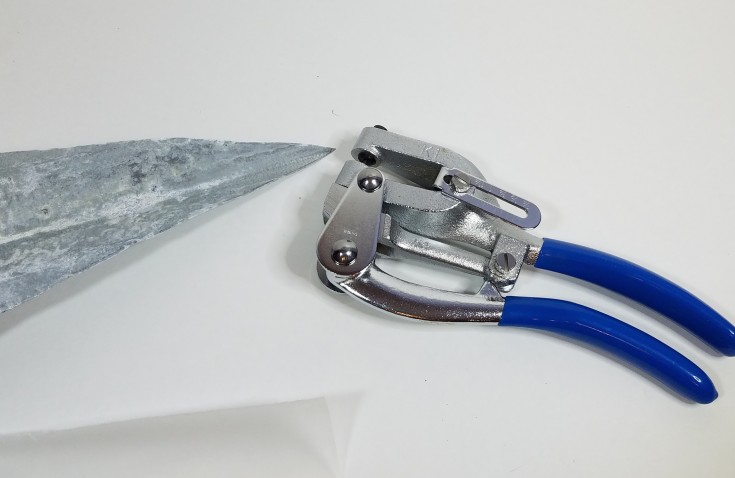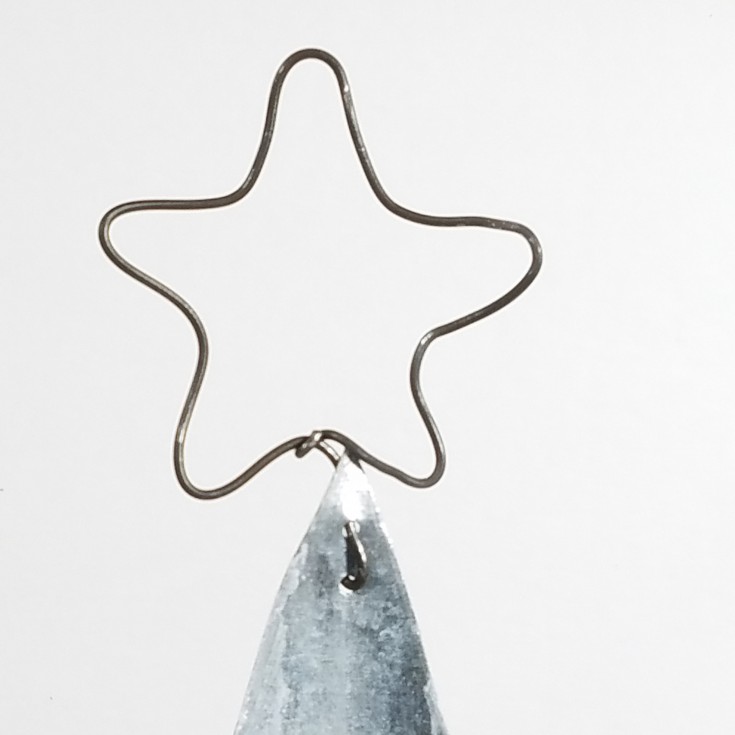 Hooking one end of the wire in the hole under the star I was able to start wrapping the galvanized Christmas tree with the rusty bells. Giving the wire a twist after each bell to hold it in place. Tucking the end up under the metal once done.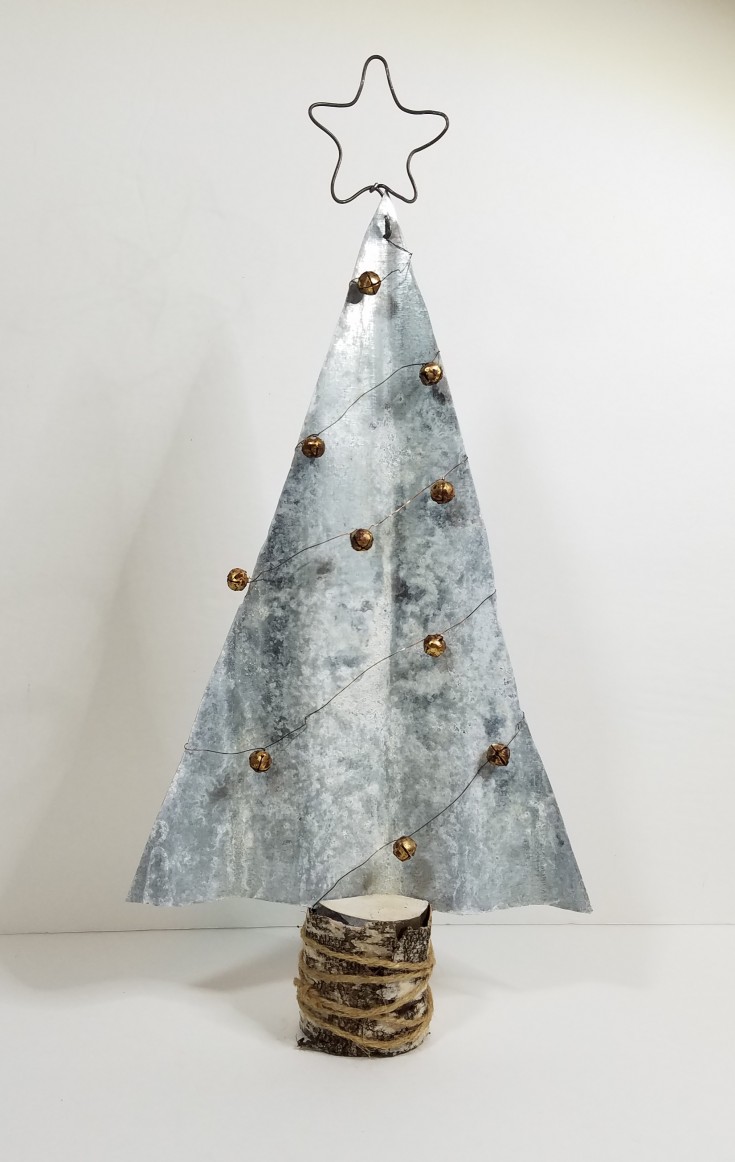 Supplies Needed
Corrugated galvanized metal
3″ branch
Birch bark
Gorilla glue
Chisel
Screwdriver
Hammer
Annealed wire
Copper wire
Bells
Metal hole punch
Miter saw
Wire cutters
Pliers
Liver of sulfur
Cinnamon
Mod Podge
Metal file
Snips
My plan was to make three of these trees but that changed after cutting out this one. I need a better way of cutting corrugated galvanized metal than with snips. So I will just be happy with this rustic galvanized metal Christmas tree. Have you ever cut something out of corrugated metal? If so what worked for you?