Hi All! Today's project is a vintage funnel tree. It took me around two years of junkin trips to gather enough vintage metal funnels to make this tree. If vintage funnels weren't so expensive, I could have made it a lot sooner. But I'm cheap and wouldn't pay over $2 -$3 for a single funnel.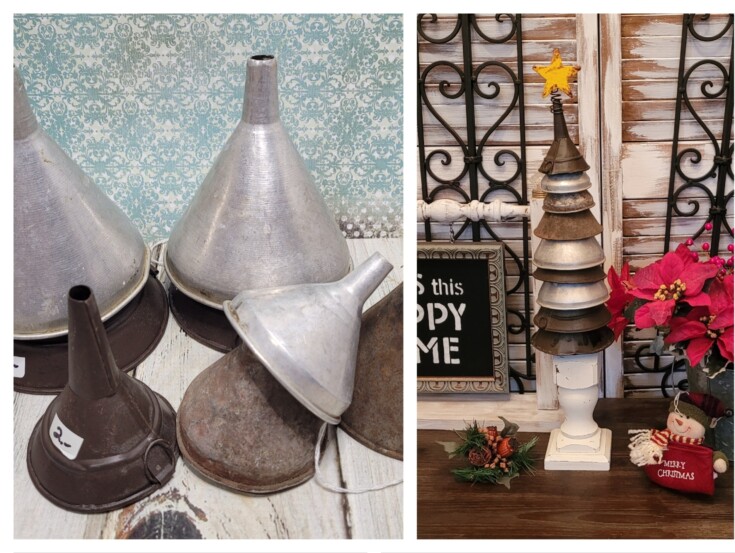 ***This post contains affiliate links… We are a participant in the Amazon Services LLC Associates Program, and affiliate advertising program designed to provide a means for us to earn fees by linking to Amazon.com and affiliated sites at no extra charge to you. Please read my full advertising disclosure for more info. Thanks so much for your support!***
Diy Vintage Funnel Tree
This wooden candle base was in my junk pile, which is heavy and would make the perfect tree base.
First, I cleaned the wooden candle holder then drilled a hole down the center for my dowel rod I would be using.
I gave the base two coats of Ivory chalk paint. Then I heavily distressed the base with sandpaper.
To form the vintage funnel tree, place the dowel in the base and add one funnel at a time.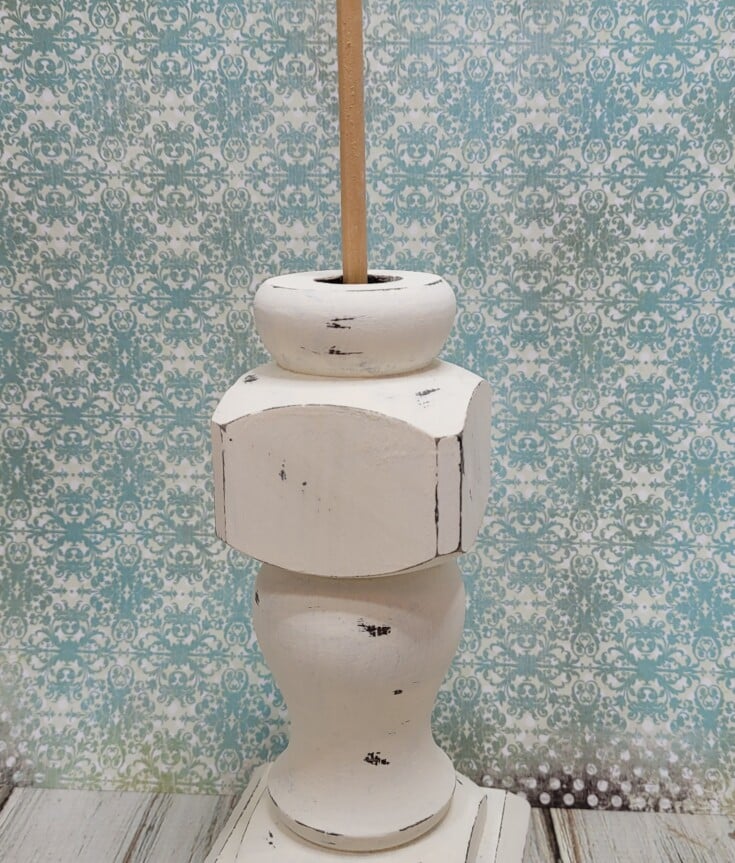 Hold the funnel in position then mark where you want it.
Use hot glue to form a stopper for the metal funnel.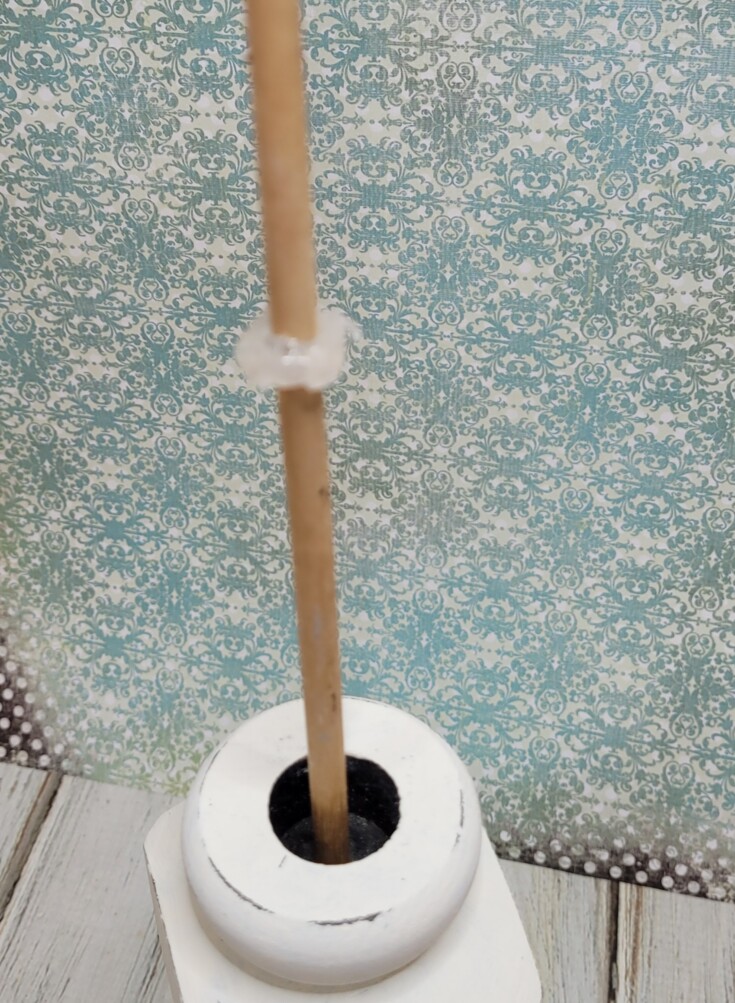 Place the second funnel on the dowel and if it doesn't sit where you like then mark and remove funnel and use the hot glue to add another stopper. (I added the hot glue stoppers because some of the funnels fit more snuggly than others. To space them out more I added the stoppers).
Keep adding the funnels one at a time till they are positioned to your liking.
Now for the topper I used a wooden star and painted it yellow. A hole was drilled for the wire.
Then add antique medium.
Wanting the star to look old and rusty I used Mod Podge and cinnamon.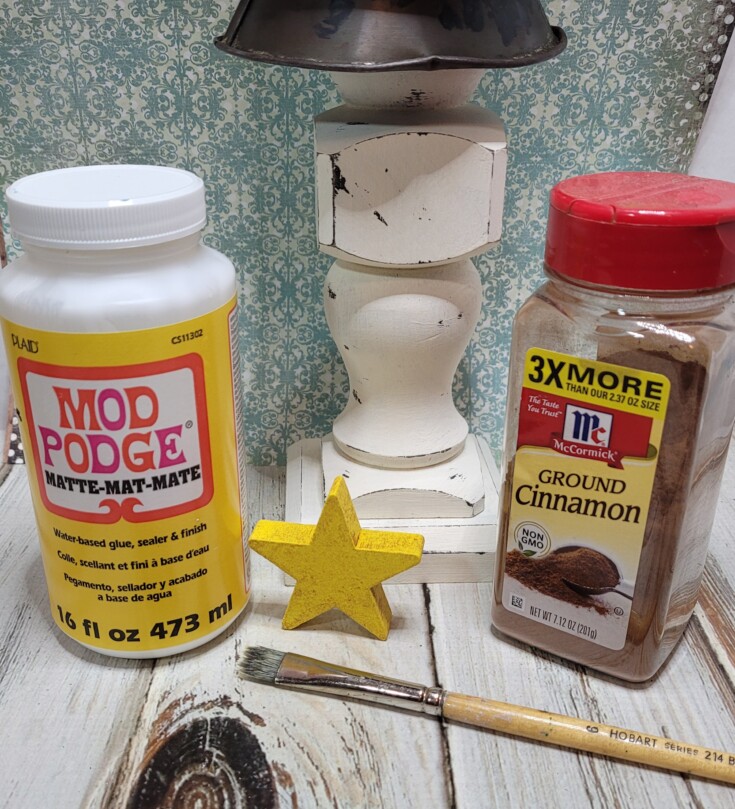 Form the wire for the star topper by wrapping a piece of anneal wire around the end of a paintbrush to form the coil.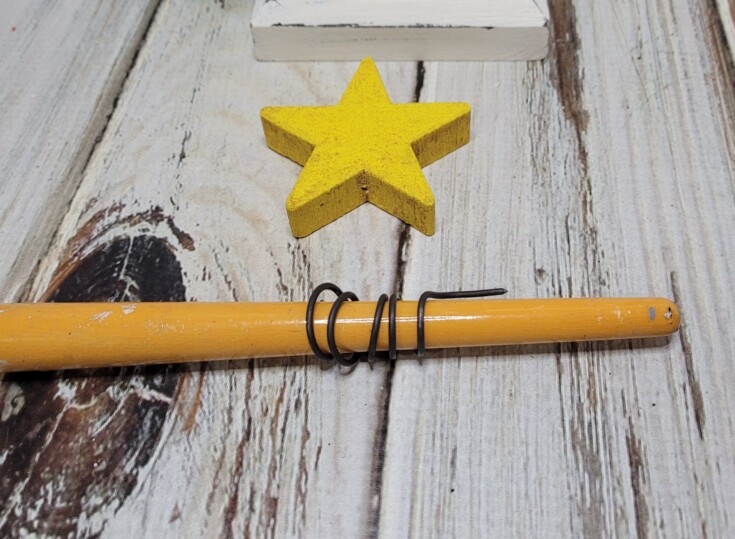 Put the star on the coiled wire and place on the top of your vintage funnel tree and that's it. LOVE how it turned out!
Supplies
9 vintage metal funnels different sizes
Wood candle holder
wood star
Annealed wireIvory chalk paint
Sandpaper
Paintbrush
Mod Podge
Cinnamon
Wood Dowel rod
Hot glue
Drill
wire cutters
More Fun Trees
Diy primitive Christmas trees
Recycled wood trees
Rustic galvanized Christmas tree
Yard stick Christmas tree
Junk treasure Christmas trees