This ugly vase belonged to the hubby when we got together. I never said anything because I thought that he liked the ugly vase. Four years later after combining households I learned differently. Therefore starts the ugly vase makeover.
How The Ugly Vase Makeover Came About
First off the hubby said lets get rid of that vase and get another that matches the vase that we had purchased together recently to hold our cotton seed stalks we purchased at the Magnolia Market. I told him I thought that he liked the vase, And guess what? He says not really.
So I told him before we buy another vase let me give this one a makeover first. This one is the perfect size, and if he doesn't like it we can buy another.
*This post contains affiliate links, if you click on an affiliate link & buy something I may receive a small commission at no extra charge to you. The affiliate money I earn helps pay the expenses to keep this site running. Please read my full advertising disclosure for more info. Thanks so much for your support!*
Since we wanted the color to be a turquoise I started off by painting the whole vase with Apple Barrel's Turquoise Blue Acrylic paint . I gave it two coats, letting each coat dry thoroughly.
Next I gave it a paint splatter, using burnt umber acrylic paint,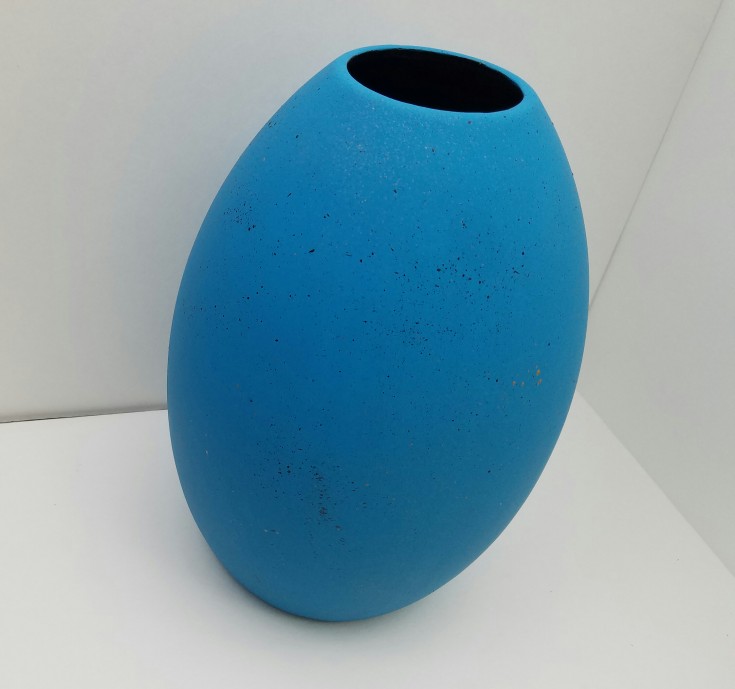 and then some Venetian Gold Metallic acrylic. I was hoping that the splattering would show up better then it did. Still wasn't the look that I was seeking.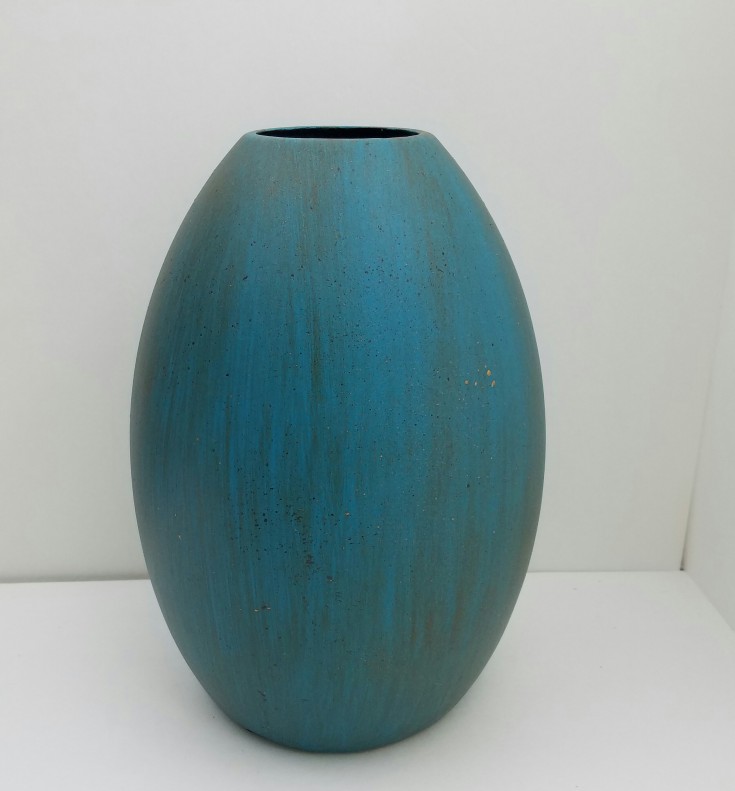 So I reached for my all time favorite antiquing medium. It always does the trick.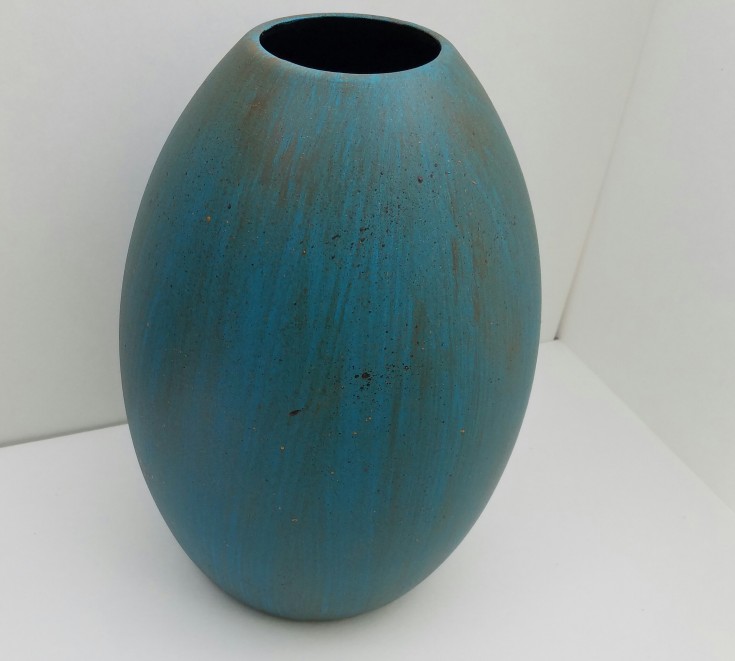 Working in small sections at a time. I added my antiquing medium with a little bit of water.
Then using a soft clean cloth I gently wiped some of the antiquing medium off. Using a straight wiping motion, going in the same downward direction each time. I continued until I got the desired look that I was seeking.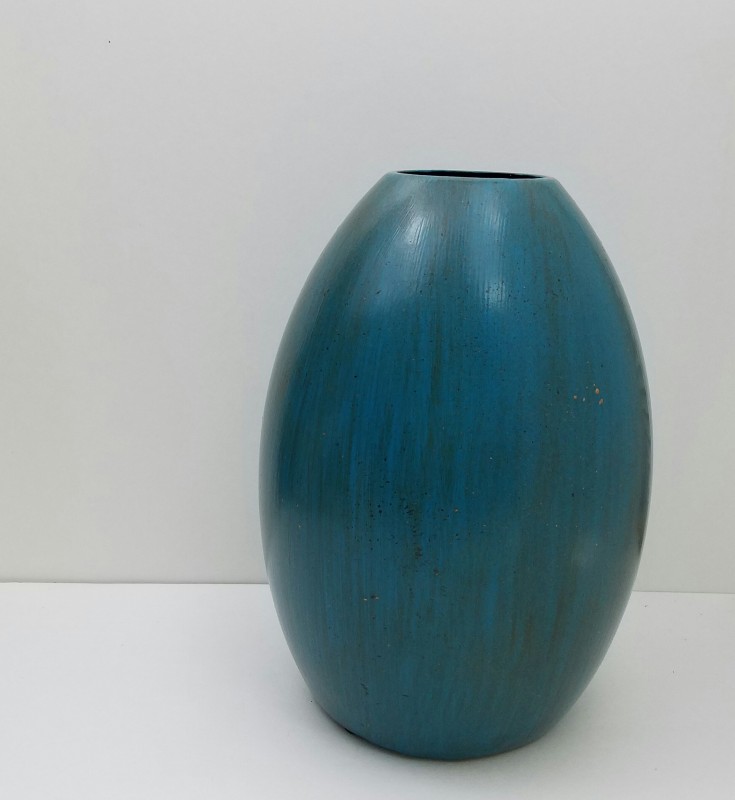 Next to give it some protection, and shine I added a coat of Mod Podge. Another one of my all time favorite's.
Here is the ugly vase makeover complete with it's new dried flowers. I am loving the makeover, and I saved $20-$30 giving the vase a makeover myself instead of buying another. A win win for me!
Would love to hear what you think of the ugly vase makeover!
More Post You May Enjoy!!!
Repurposed Wood Chair Turned Shelf
Easy Tin Can Pumpkins
Diy Jewelry Tray – Repurposed picture frame
Repurposed Louvered Door Turned wall art