Hi all! Today's project is for those that have a Starbucks addiction, and have a collection of single bottles on hand. This fun Patriotic project is a great way to use up some of those bottles. So, keep on reading and I will show you how to upcycle Starbucks bottles into Patriotic Décor.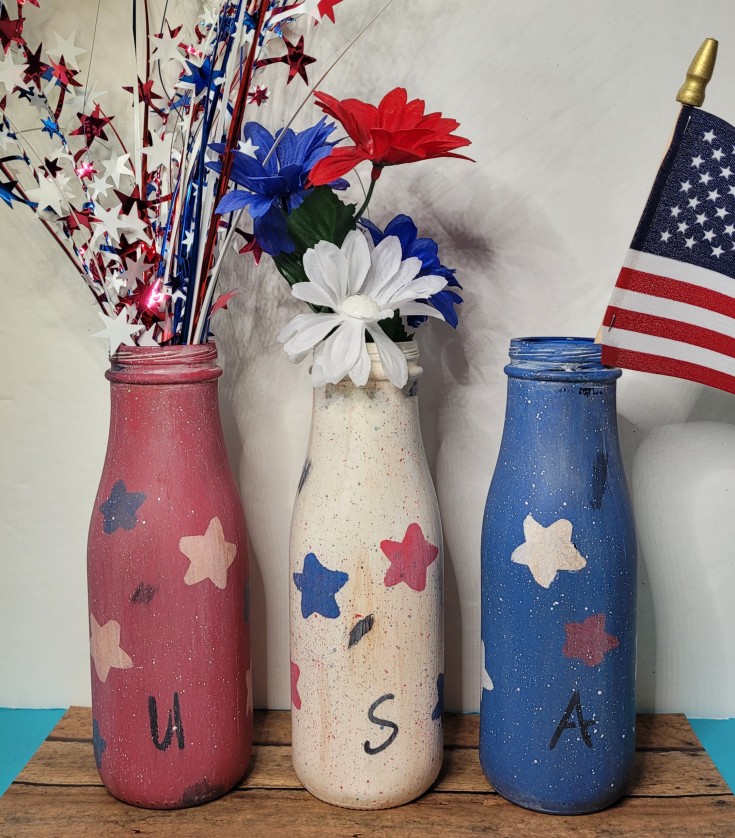 ***This post contains affiliate links… We are a participant in the Amazon Services LLC Associates Program, and affiliate advertising program designed to provide a means for us to earn fees by linking to Amazon.com and affiliated sites at no extra charge to you. Please read my full advertising disclosure for more info. Thanks so much for your support!***
How to Upcycle Starbucks Bottles
First you will need three bottles, labels removed and cleaned with hot soapy water.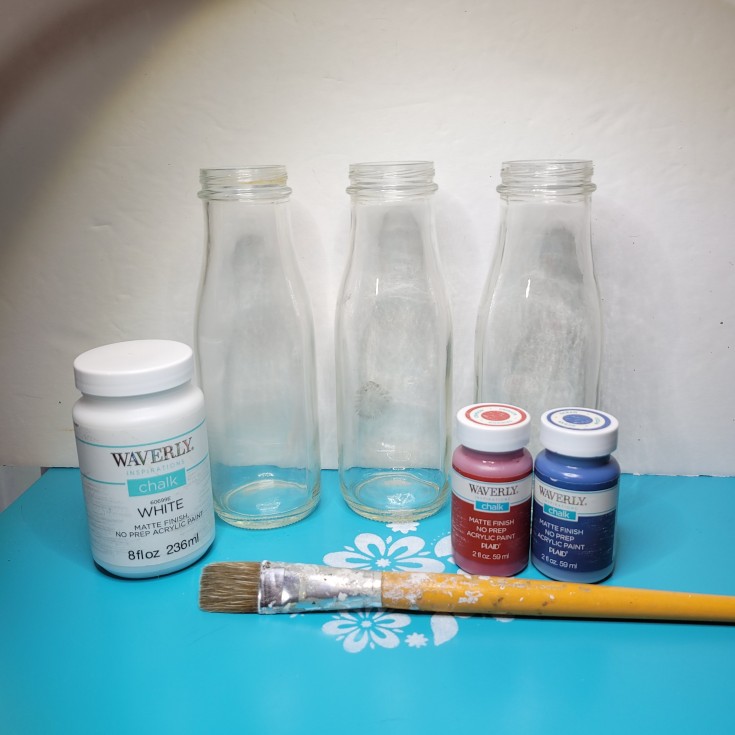 Next paint each bottle with chalk paint. I use chalk paint on glass because it adheres to the glass easily. I applied two coats of paint for each bottle.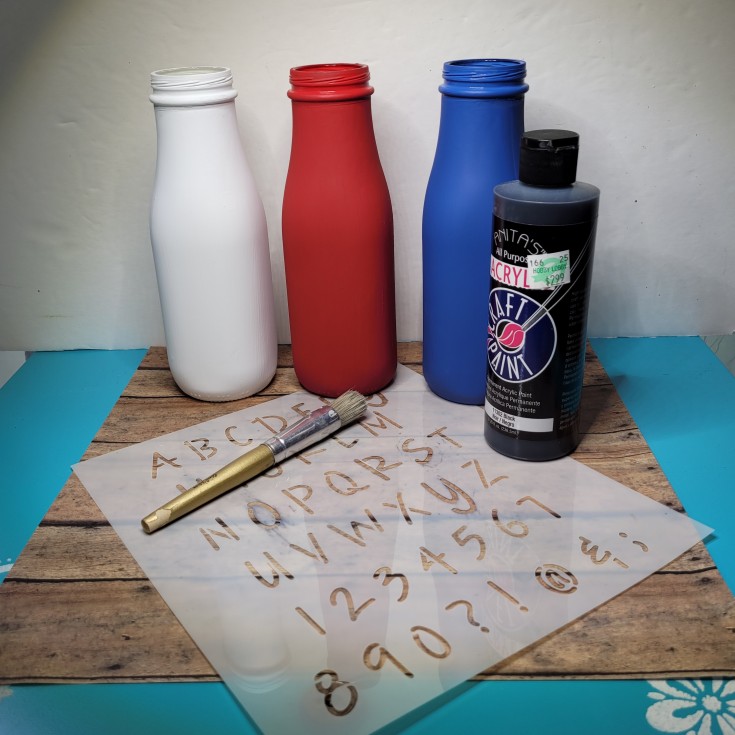 Then I stenciled USA on the bottles. U on the red, S on the white, and A on the blue bottle.
After the letters dried. I stenciled on stars using the red and blue on white, white and blue on the red, and the red and white on the blue bottle. I ended up making my own stencil using parchment paper so that it would lay flat around the curves of the bottles.
Once dry I used some watered-down antiquing gel. Wiping off any excess stain with a dry paper towel.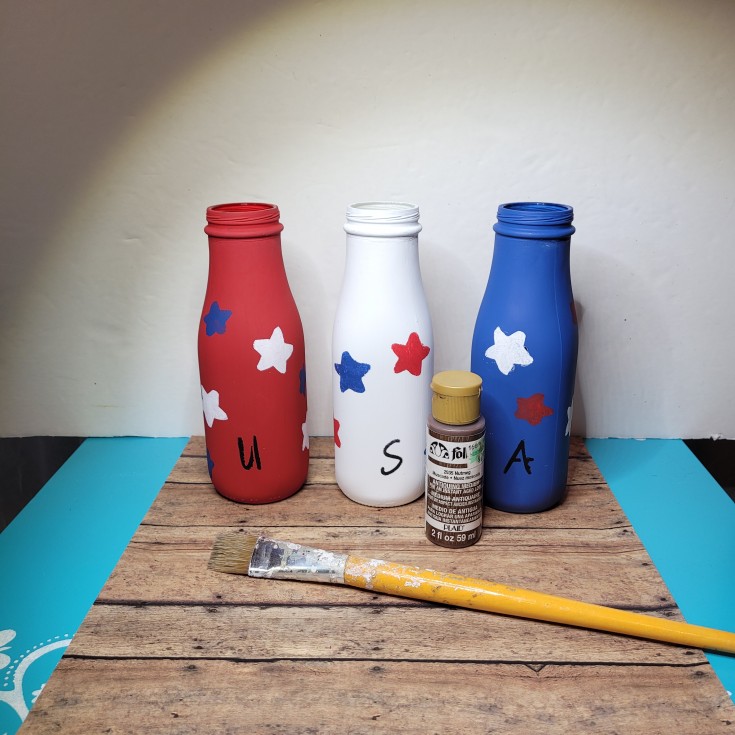 Instead of sanding the bottles to give them a rustic aged look I just dapped on some black paint and used a paper towel to smudge and wipe off excess.
After that I decided to use a toothbrush and splatter on a little more color.
Lastly, I used some of Waverly's white water-based wax on my upcycle Starbucks bottles.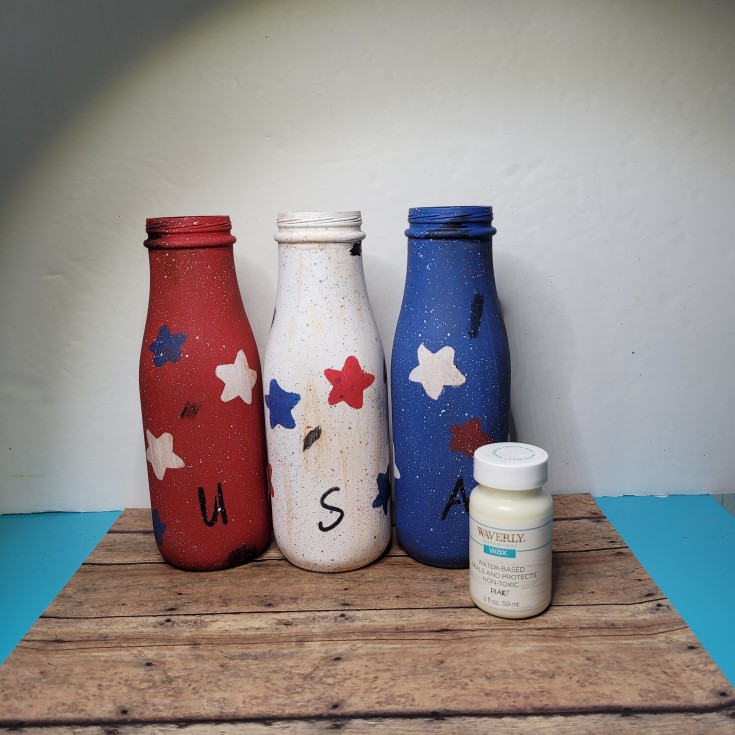 It gave it a white glazed tint as you can see in photo below. The one on left has the wax and the right is before I added the wax. But overall I am happy with how they turned out.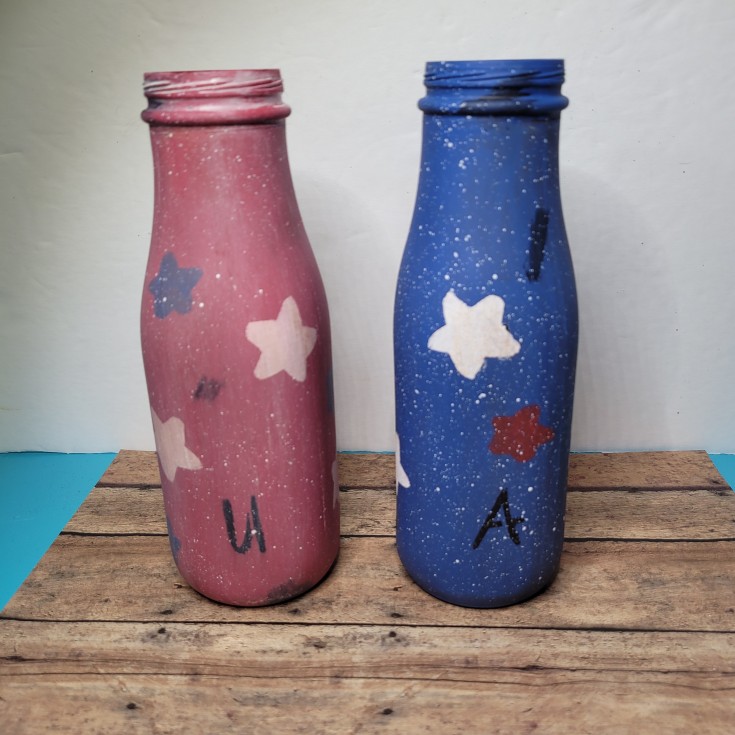 Supplies for Patriotic Décor
3 Starbucks bottles
Chalk paint red, white, and blue
Antiquing gel
Water-based wax
Paintbrush
Toothbrush
Letter stencils
Star stencil or make your own as I did
More Fun Patriotic Projects!
Two-sided American flag on a shutter
How to make Patriotic vases
Easy stars and stripes glass jars
4th of July spindle firecrackers
If your not into doing it yourself check out these ready made decorations