Hi All! Today's upcycle is this upcycled box remote storage. Made from a wood box that I picked up at Goodwill for just a few dollars, it was in great condition. I finally decided on the perfect use for the box. The hubby has a drawer full of remotes like for the DVD player, soundbar, tv's, pathway channels, etc. and this box would make the perfect remote-control storage box. It can sit on the coffee table looking pretty and tucked inside out of view is remotes that are not being used.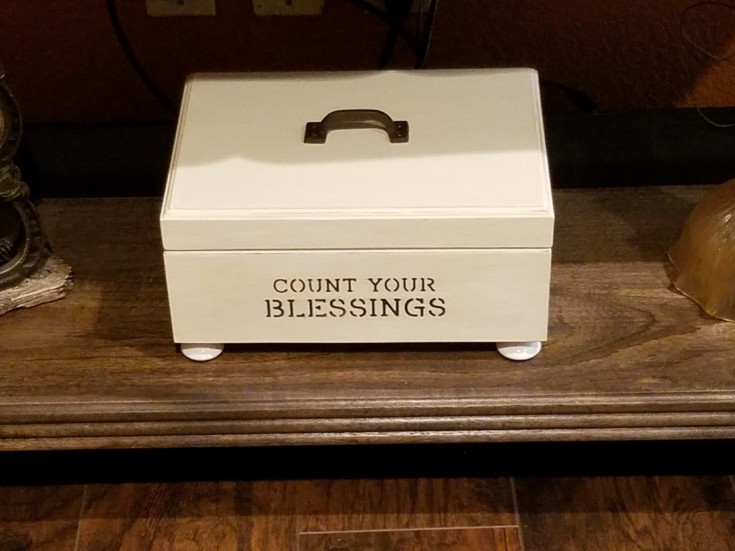 ***This post contains affiliate links… We are a participant in the Amazon Services LLC Associates Program, and affiliate advertising program designed to provide a means for us to earn fees by linking to Amazon.com and affiliated sites at no extra charge to you. Please read my full advertising disclosure for more info. Thanks so much for your support!***
Supplies for Upcycled Box Remote Storage
Wood Box
E-6000 adhesive
Ivory chalkpaint
Paintbrush
Wrought iron handle
Clear chalkpaint wax
Pull knobs
Sandpaper
Black Rust-oluem hammered spray paint
Upcycled Box Remote Storage
Since I love the farmhouse country style, I decided to take the hinge off and add a wrought iron handle on the top. So, I started off by removing the hinge and the felt on the bottom of the box and gave it a quick sanding to knock off some of the varnish.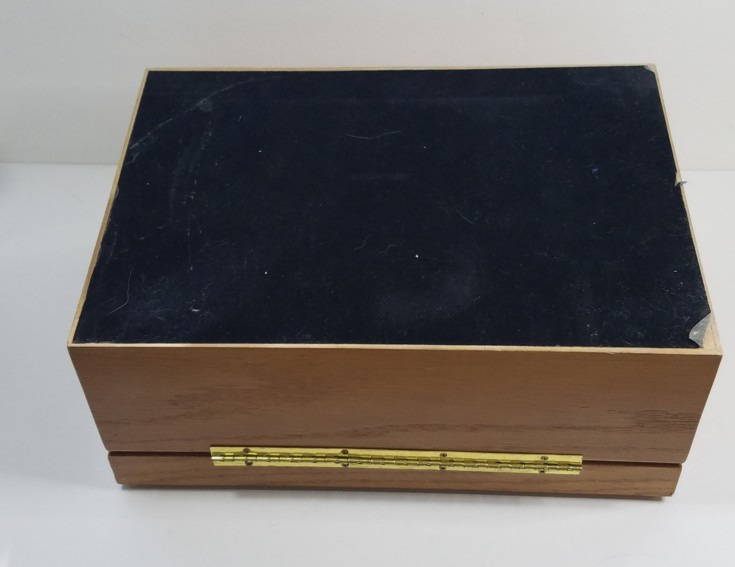 Next, I marked off where the handle would be placed and drilled my holes.
Afterwards, I gave the whole box two coats of ivory chalk paint inside and out. Letting each coat dry thoroughly.
Then I took the upcycled box out into the garage and sanded the edges giving it a distressed look.
The tops of the bolts were spray painted using black rust-oleum hammered spray paint so that they would match the wrought-iron handle.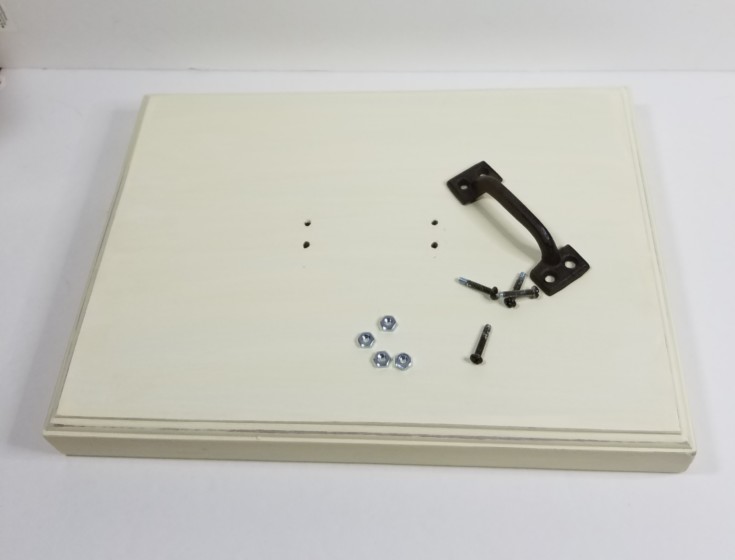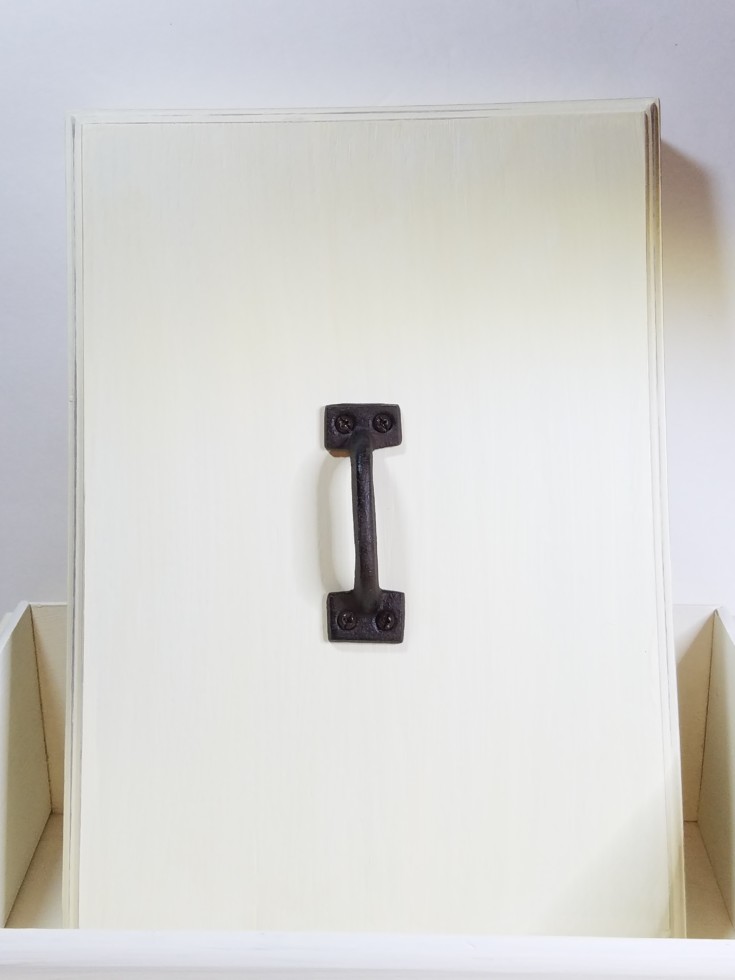 Using one of my new stencils I added Count Your Blessings to one side of the box. Letting the paint dry overnight before adding the wax for protection. Thought of stenciling the word Remotes on the side but decided against that just in case I wanted to use it to store something else.
Wanting to add some legs to my upcycled wood box remote storage but not able to find where I put my wooden pull knobs, I decided to use some old ceramic pull knobs that I picked up at a yard sale recently.
E-6000 adhesive was used to glue the pull knob in place, leaving the box to dry overnight.
Turn the box upright and put the lid back on and that's it for my new upcycled box remote storage.
More Fun Box Upcycled You May Enjoy!
How to upcycle a box in 4 easy steps
How to give a box the farmhouse style look
Rustic farmhouse style utensil holder