Hi All! This past week has been a great one, I've been on vacation. We went to see my eldest daughter and family for a few days. Then when we got back we jumped in a got started on some much-needed yard work. Had a little bit of a scare, one of the flowers beds that I had been working in a couple days earlier on Sunday the hubby found and killed a copperhead. Yikes! Sure, glad I didn't grab him while pulling weeds. Friday was one of the best birthdays ever, the hubby took me to Antique Alley which runs from Cleburne to Grandview here in Texas twice a year. This week I am going to share the things that we picked up in Wimberley, and while junkin at antique alley.
Wimberley Trip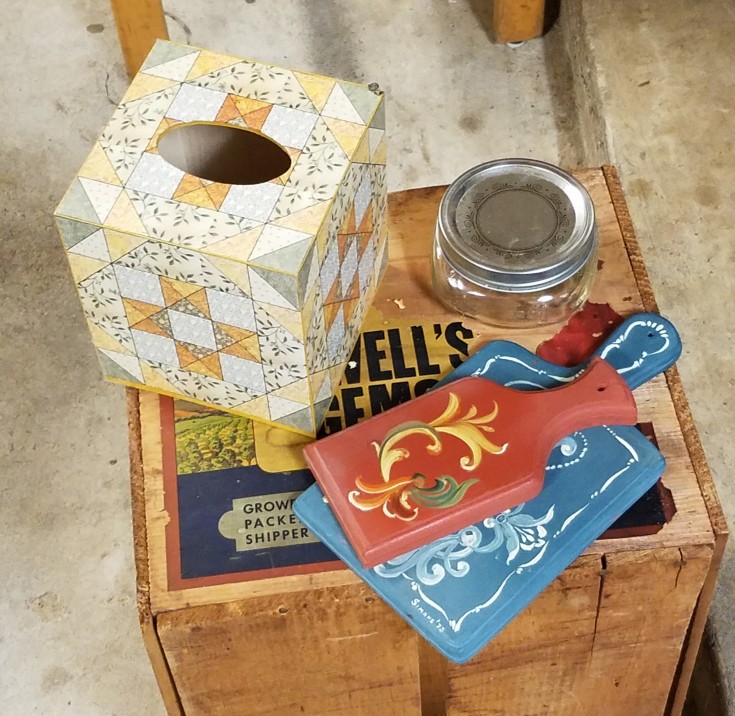 On the way to Wimberley I spotted a Goodwill, and of course we had to stop. The hubby picked up the tissue cover box for me to makeover for his desk at work (coming soon). Also found these mini cutting boards, and this little mason jar.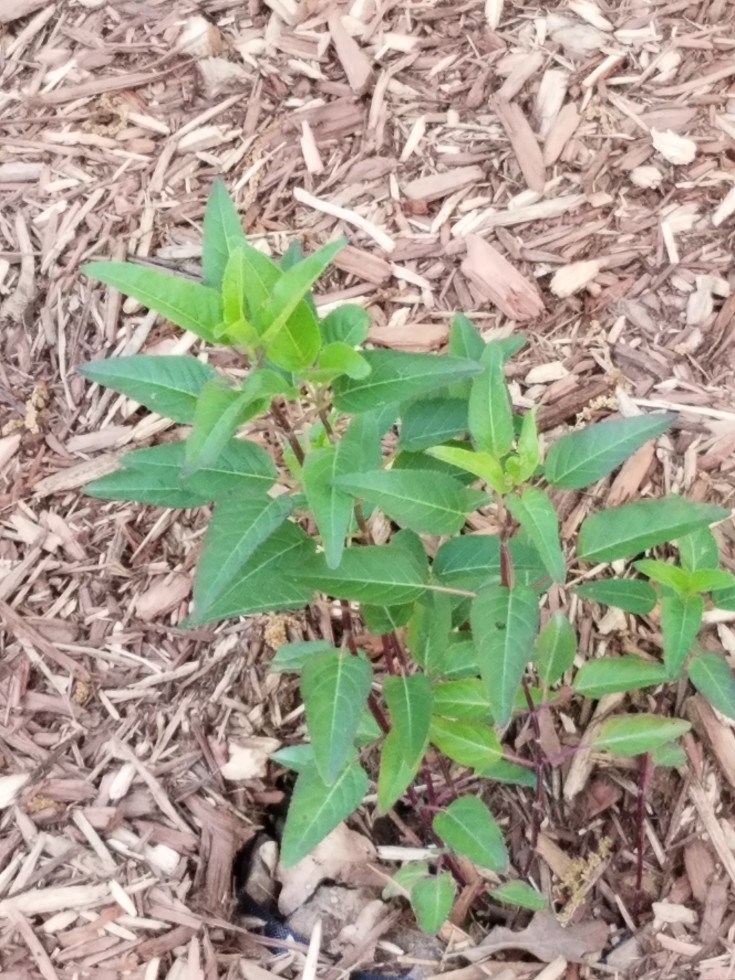 We went to a new plant nursery in Wimberley and they had so many plants that I wanted. I love perennials, and I was wanting more herbs as well to help repel mosquito's and sage is on the list so I bought this Purple leaf sage.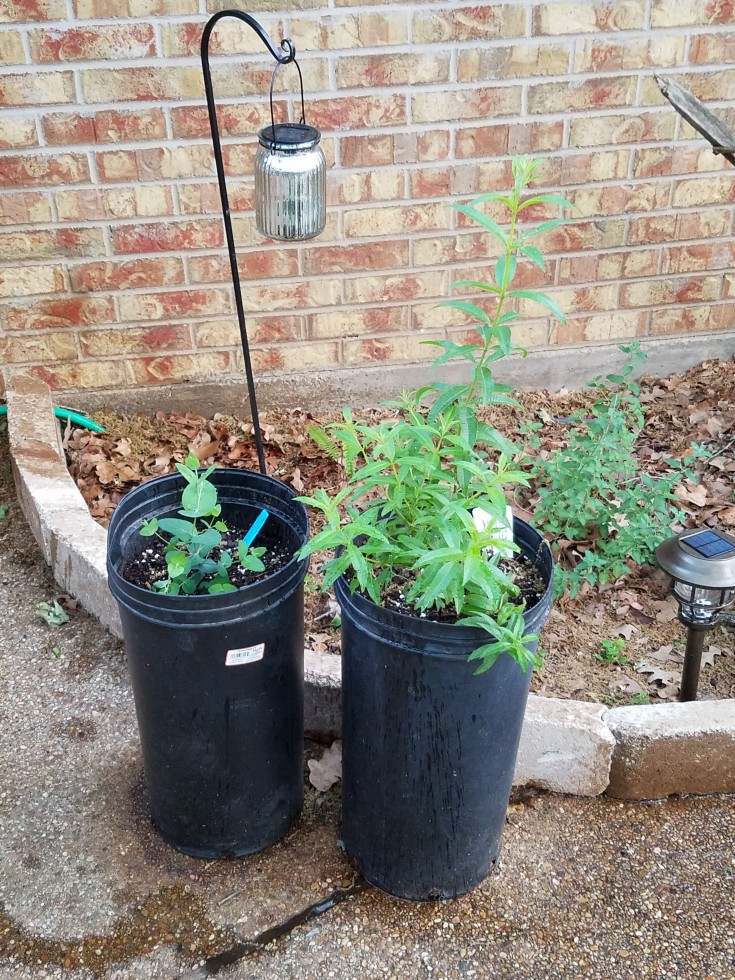 Lemon verbena is another good plant for mosquito's, and the eucalyptus just because.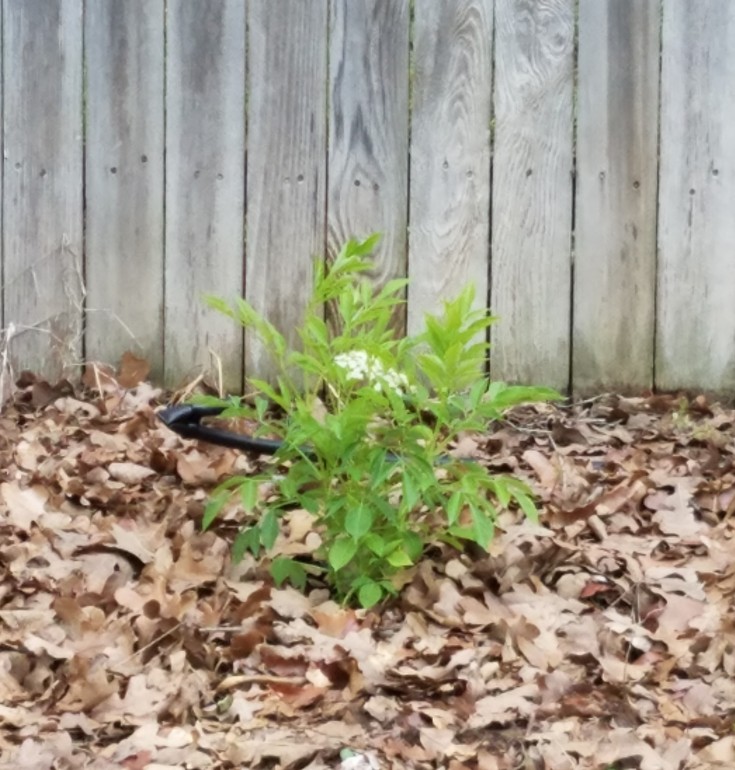 This plant is an Elderberry bush, that I plan to make my own cough syrup, and cold & flu elixir out of the berries. Hope it does well.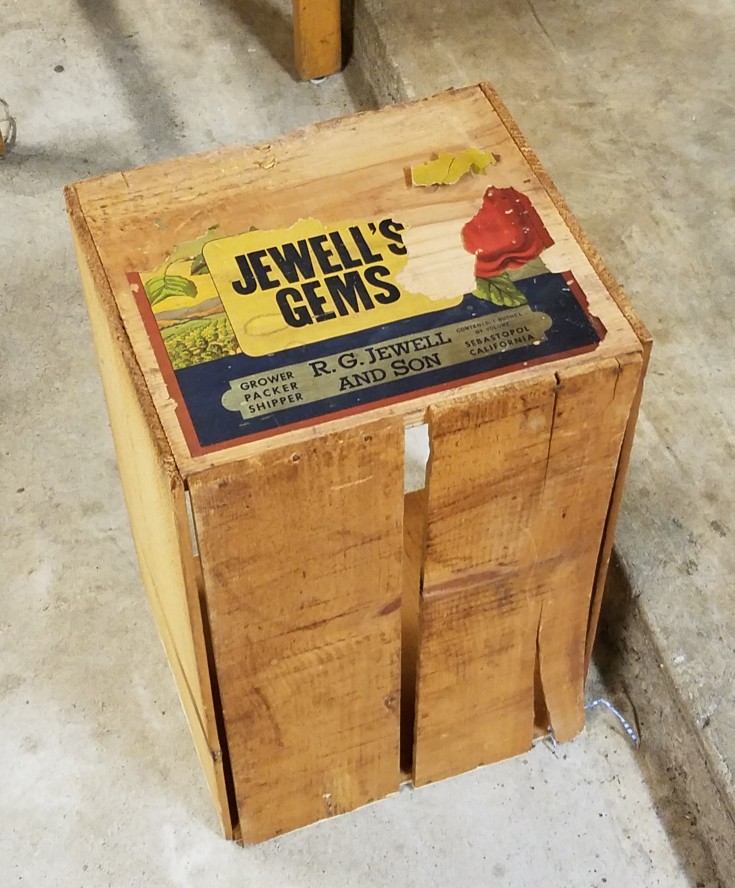 I found this antique wood crate on the way back home from Wimberley. I'm hoping to same what is left of the label, but it's in pretty bad shape, and it's crumbling apart.
Junkin at Antique Alley for My Birthday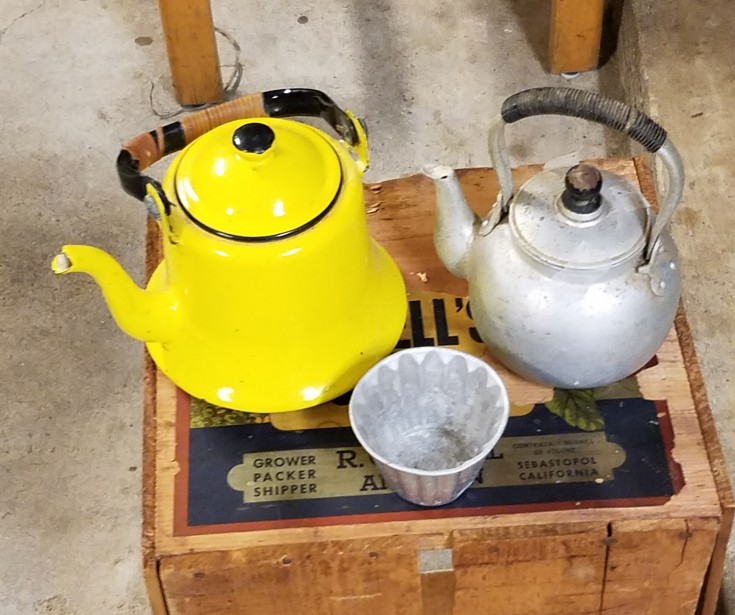 Two metal teapots, and what I think is a old jello mold. Teapots will be going the garden either as birdhouses or yard decor. Not sure about the jello mold yet, it's a little too small for what I had planned.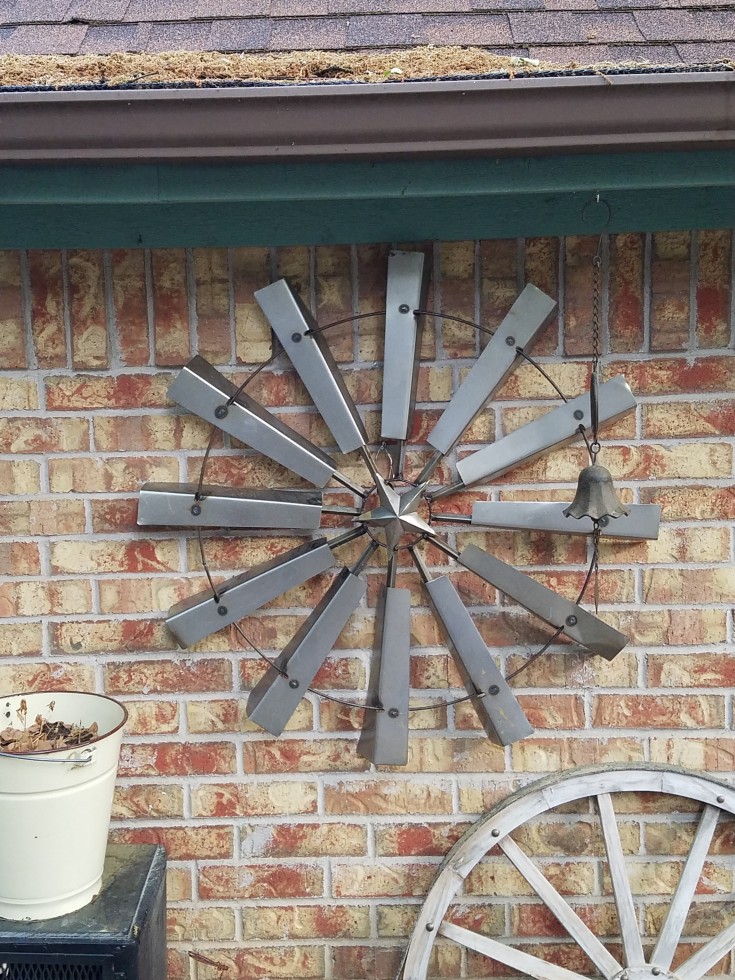 Fake metal windmill blades that we've been wanting for a while now. Now hanging in our Outdoors Vintage Garden.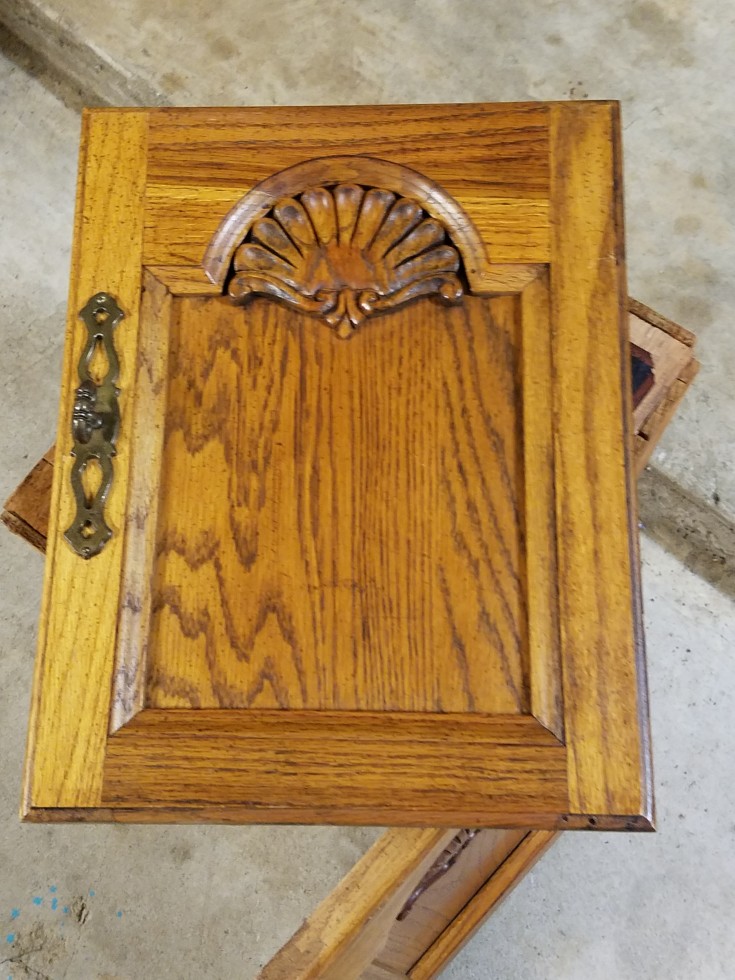 Two solid wood cabinet doors for a dollar each. Would make a great sign or ….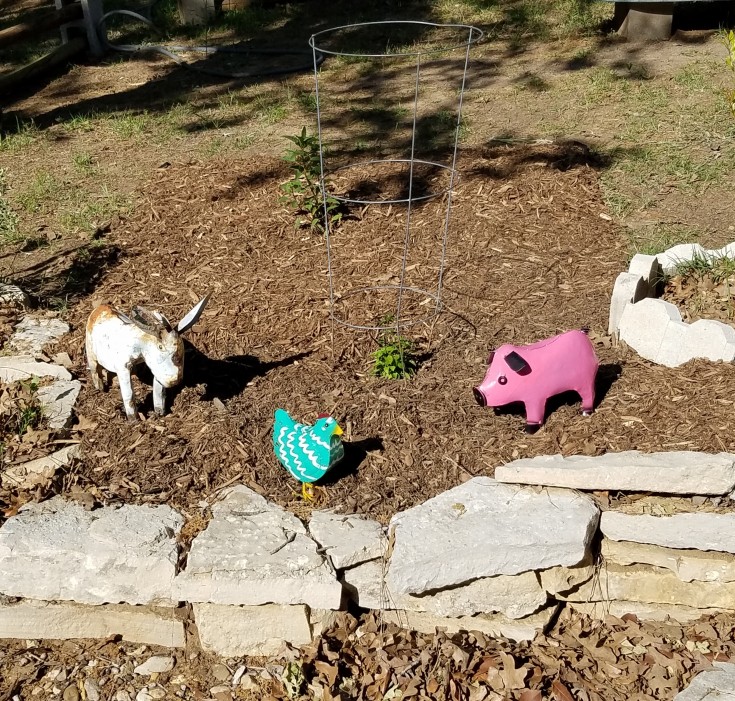 Two more metal farm animals, a pig,and a chicken. 🙂 Love my farm animals, just wish they were real.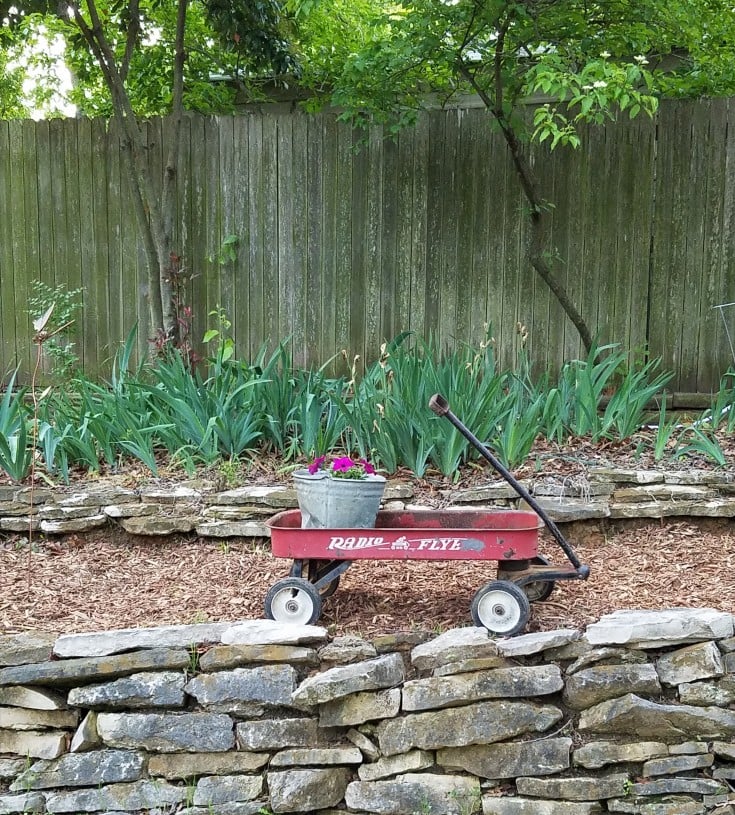 An old red wagon, and old bucket that I added some flowers to. I have another bucket I'm working on for more flowers.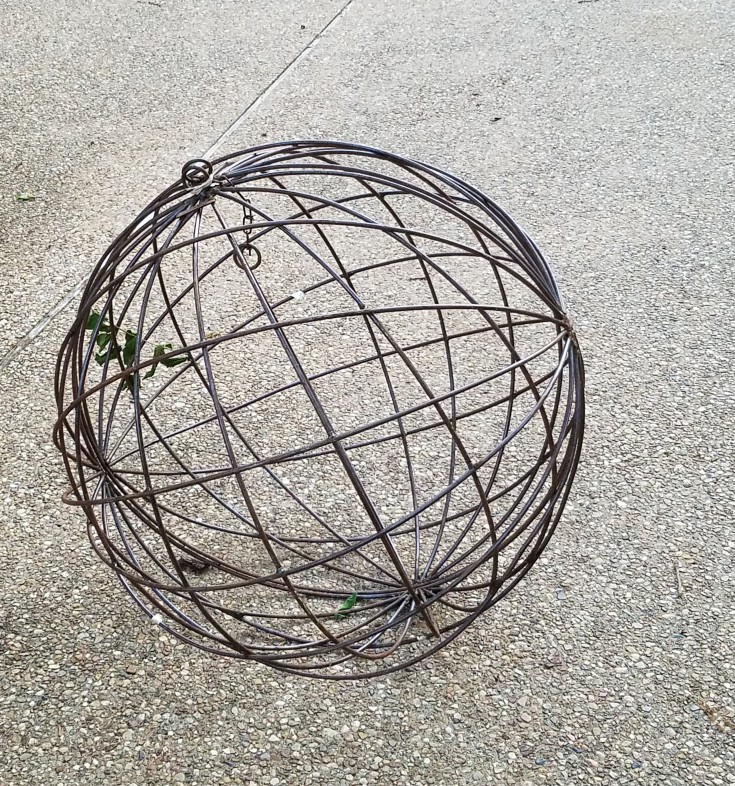 A large wrought iron sphere that opens up to add a flower but I'm thinking of just hanging it in a tree to watch the squirrels play in.
Lastly is two old metal pans that I am planning on making a two tier rack out of. Just need to find the right candle stick holders first.
We enjoyed our visit with the daughter and family, and what better way of spending a birthday than junkin at antique alley for 7 hours. Then topping it off at Pulido's having a delicious dinner. Now vacation is over, and back to work.
***This post contains affiliate links, if you click on an affiliate link & buy something I may receive a small commission at no extra charge to you. The affiliate money I earn helps pay the expenses to keep this site running. Please read my full advertising disclosure for more info. Thanks so much for your support!***