Hi All! Hope you enjoyed the holiday's and ready for the New Year. But before we move on to the new year and new diy projects I want to share the top ten best of 2019 diy projects. It is always fun to go back and look to see which of my diy projects were most viewed for the year. A few of the projects that made it in the top ten were favorites for the previous year as well.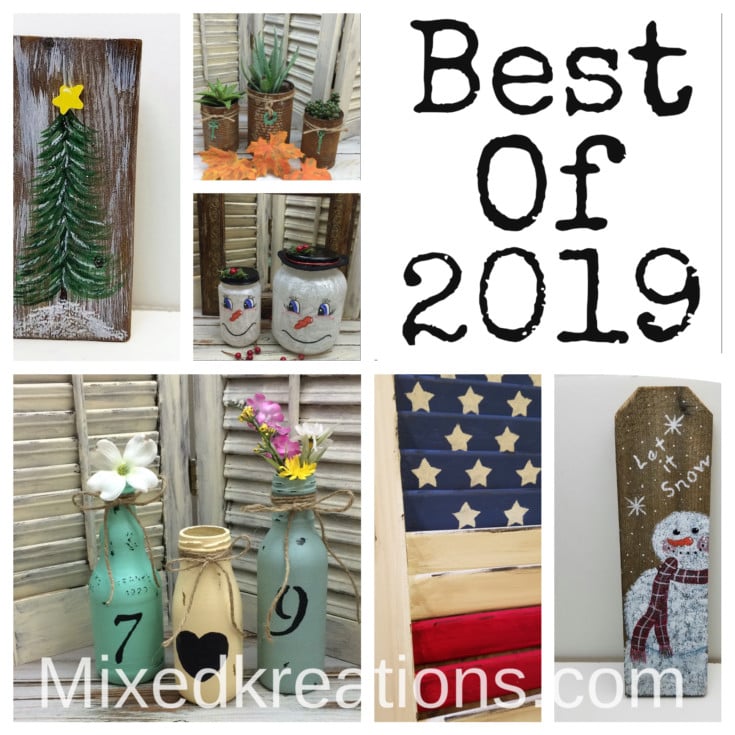 Best of 2019 Diy Projects
I am starting with number ten and counting down to the number one most viewed project post.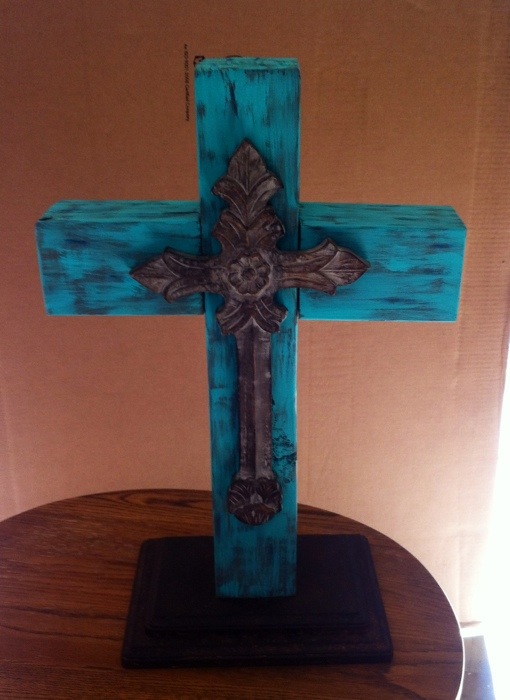 10. This Turquoise Wood Cross is an older post from seven years ago so it surprised me that it was in the top ten.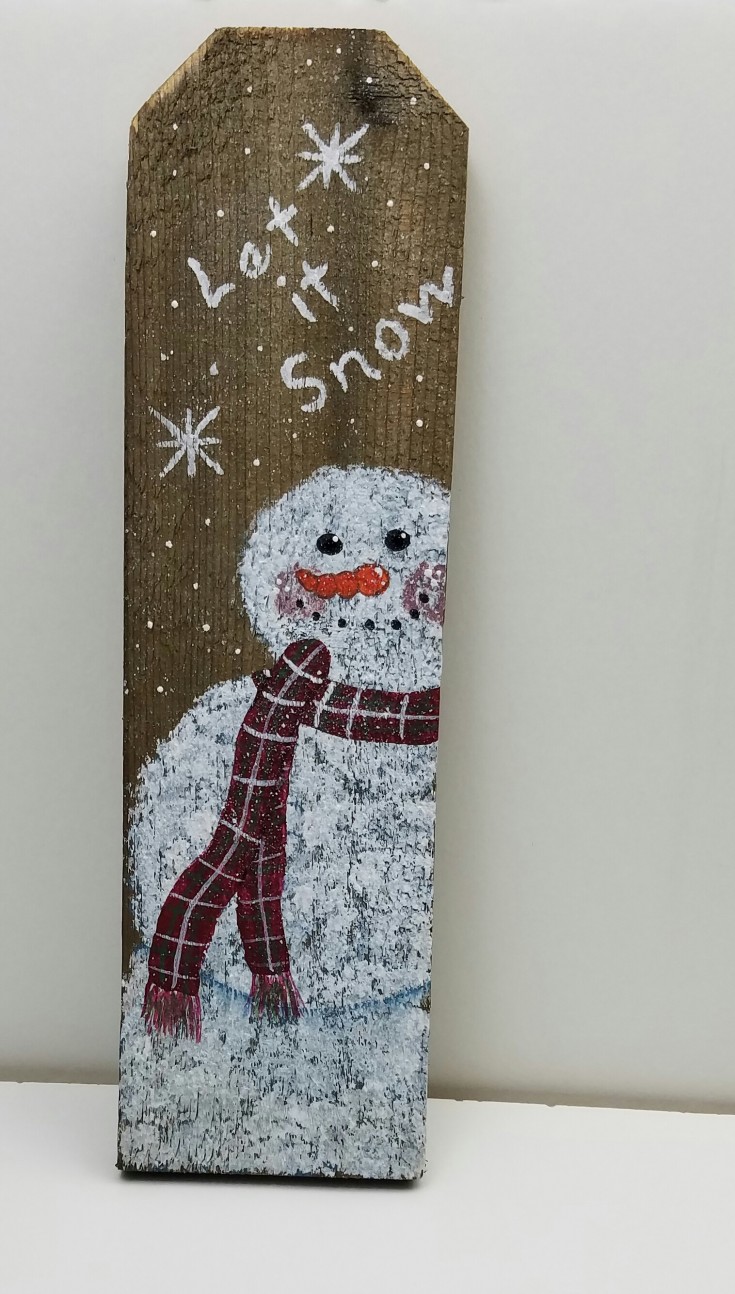 9. The How to paint a snowman on a picket was a fun project and a super easy way to paint a snowman.
8. My Homemade chalk paint recipe was popular again because who doesn't love chalk paint. If you don't have the color you want you can always make your own with acrylic craft paints and one household ingredient.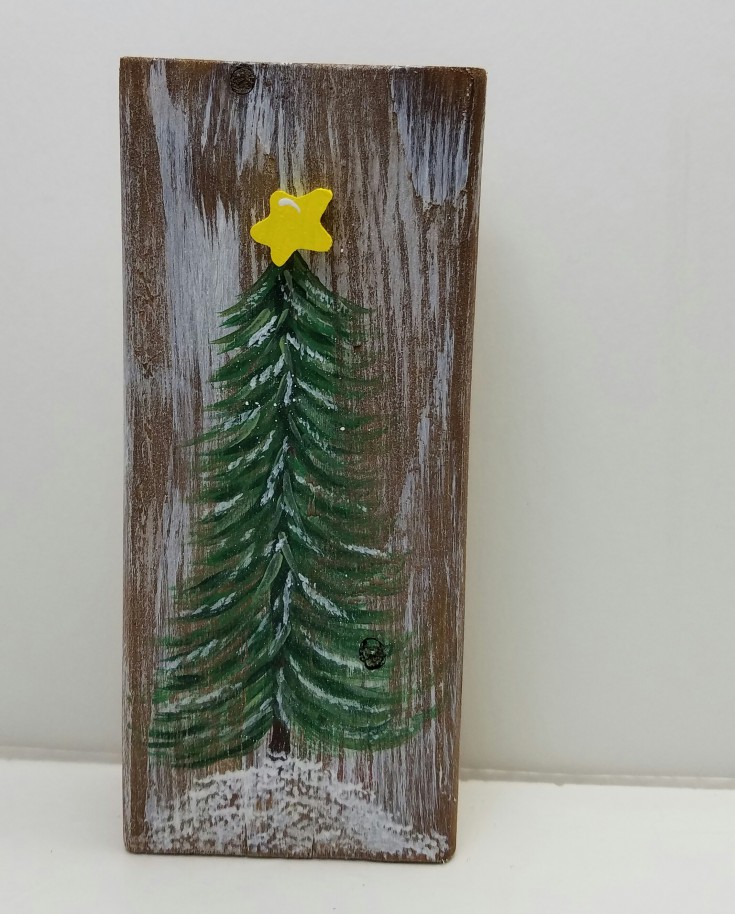 7. The Handpainted Christmas tree on a picket was another fun and easy way to paint a tree.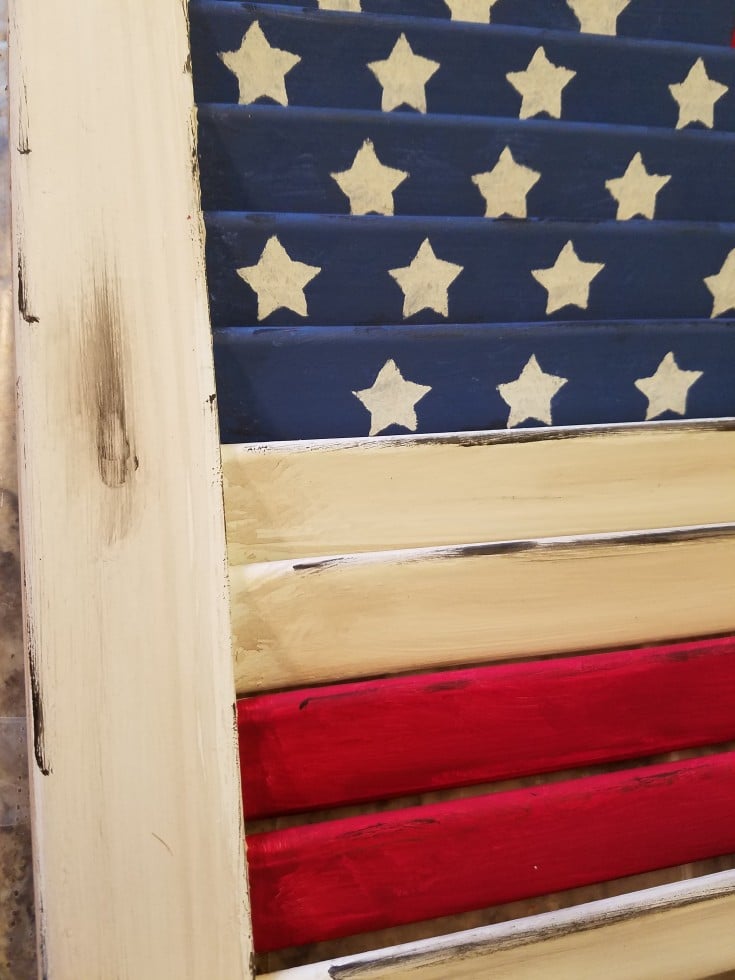 6. How to make a two sided American Flag on a shutter. I love painting flags, American or Texas. So when I found this wood shutter I knew that it would be perfect for a flag, and wanting to hang it in our sunroom window it needed to be on both sides.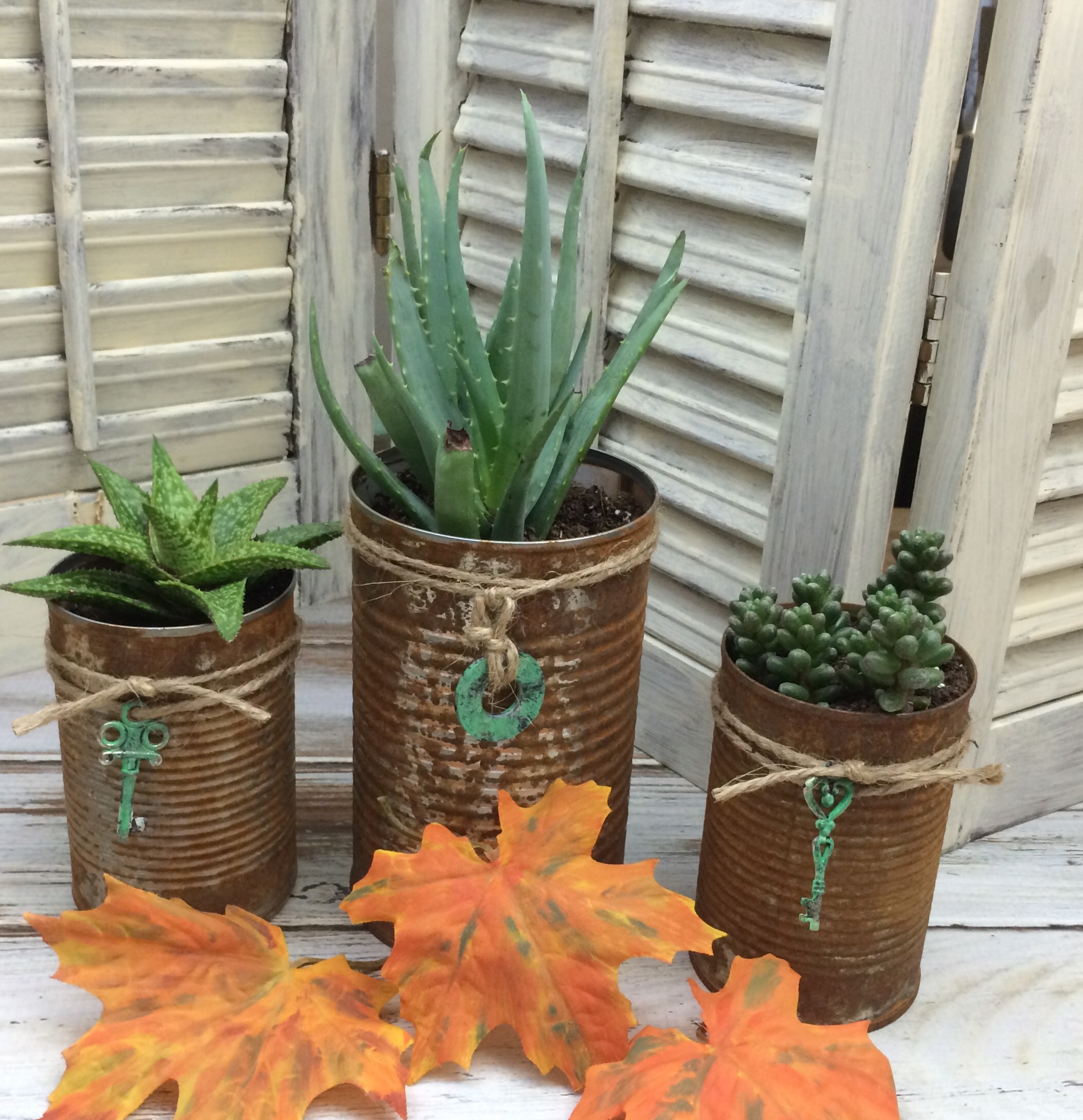 5. How to make rusty cans is an easy technique using salt and peroxide to make cans rust quickly instead of waiting months. Two years in a roll on the top ten most viewed list.
4. Diy jewelry tray is a fun way to make a cute little tray out of a small wooden Goodwill picture frame.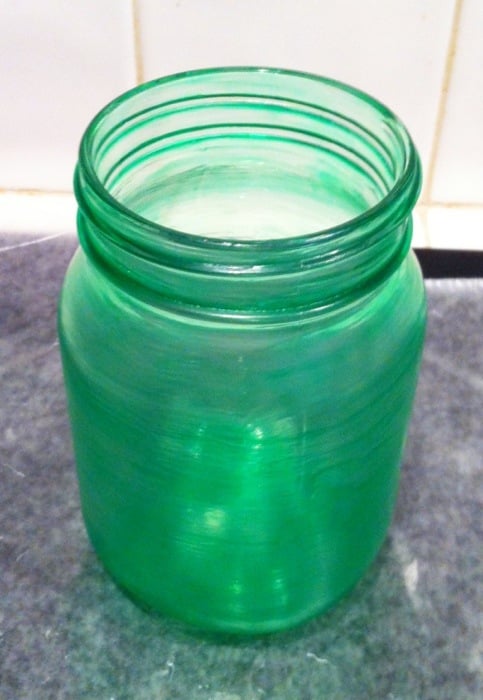 3. Did you know that you can give glass jars the Faux sea glass appearance using Mod Podge and food coloring.
2. My Mason jar tissue holder was in the top ten most viewed projects the year before as well. Who doesn't love a cute tissue holder!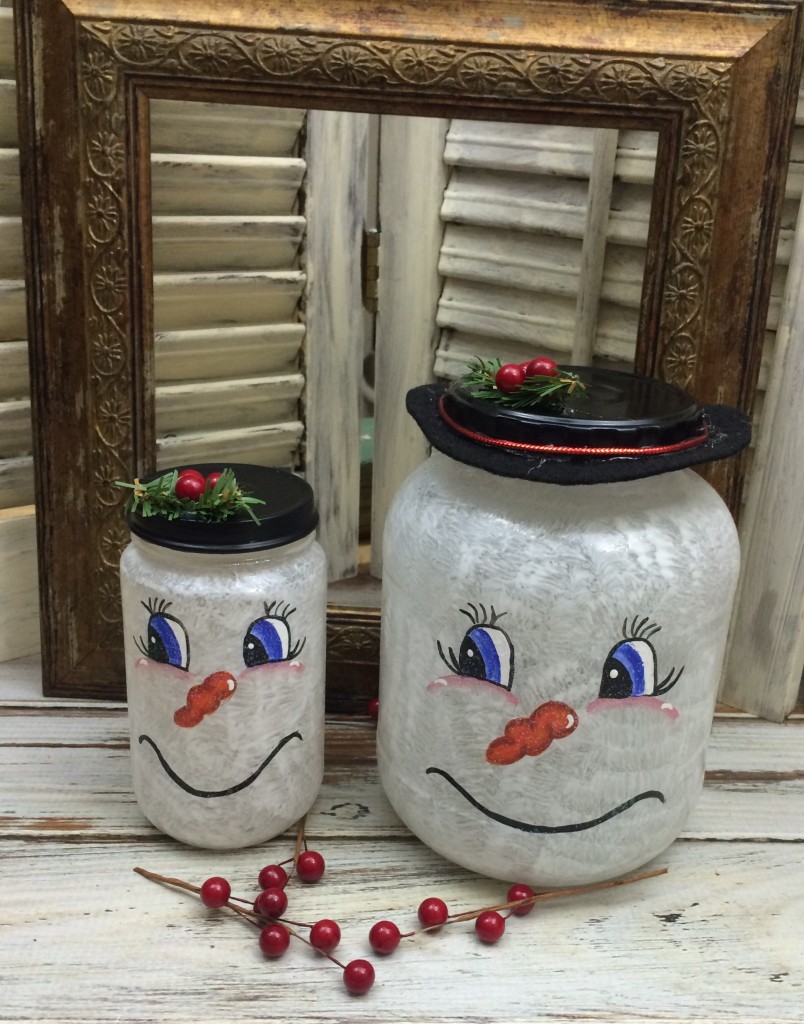 1. Drum roll please! This Diy snowman lantern has been in number one best top ten diy projects for the last two years. He's super cute and easy!
That is it for the best of 2019 diy projects. Which is your favorite?