Hi all! Today I am sharing another fun Easter Craft, and Easter Door Knob Hanger. Made from wood beds and a wood slice with a hand-painted Easter Bunny. Perfect for hanging on a door knob.
***This post contains affiliate links… We are a participant in the Amazon Services LLC Associates Program, and affiliate advertising program designed to provide a means for us to earn fees by linking to Amazon.com and affiliated sites at no extra charge to you. Please read my full advertising disclosure for more info. Thanks so much for your support!***
Supplies For Easter Knob Hanger
Pastel colored wood beads
Wood slice
Twine
Acrylic paint – white, black, pink, red, and light mauve
Mod Podge Love this stuff
Paintbrush
Craft stylus tool
Carbon paper
Image of a bunny
Diy Easter Door Knob Hanger
Start by transferring the bunny image to the wood slice with carbon paper.
Next, fill the bunny in with white paint.
Add the pink in the ears and the pink bunny nose.
Red for the lady bug, and mauve for the bunnies' cheeks.
For the detailing on the Easter door knob hanger, I used a stylus tool and a small thin paintbrush.
The stylus tool was used for the eyes and on the lady bug.
And the detail brush was used for outlining the wood slice bunny.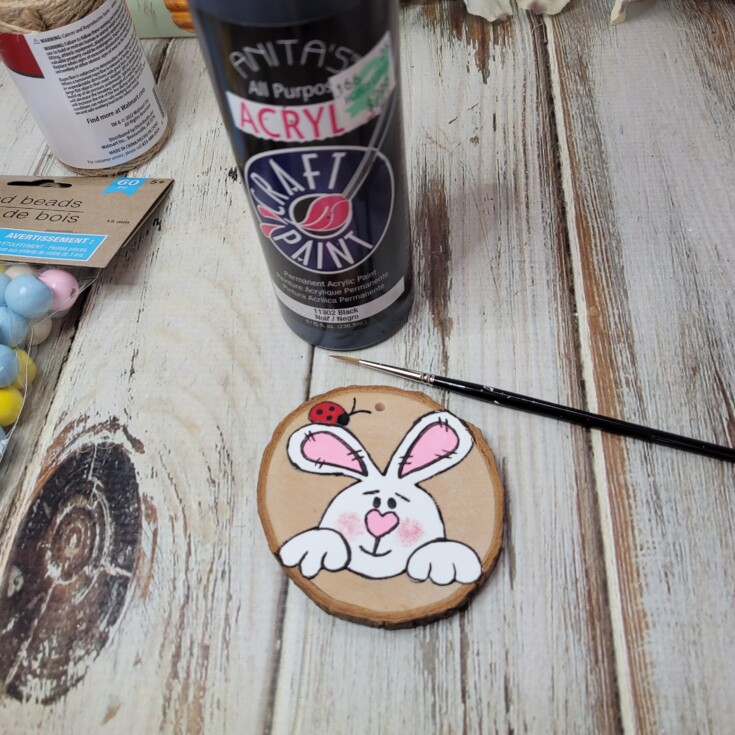 I used a smaller stylus tool for the whites of the eyes, dots on ears, and little comma on the nose.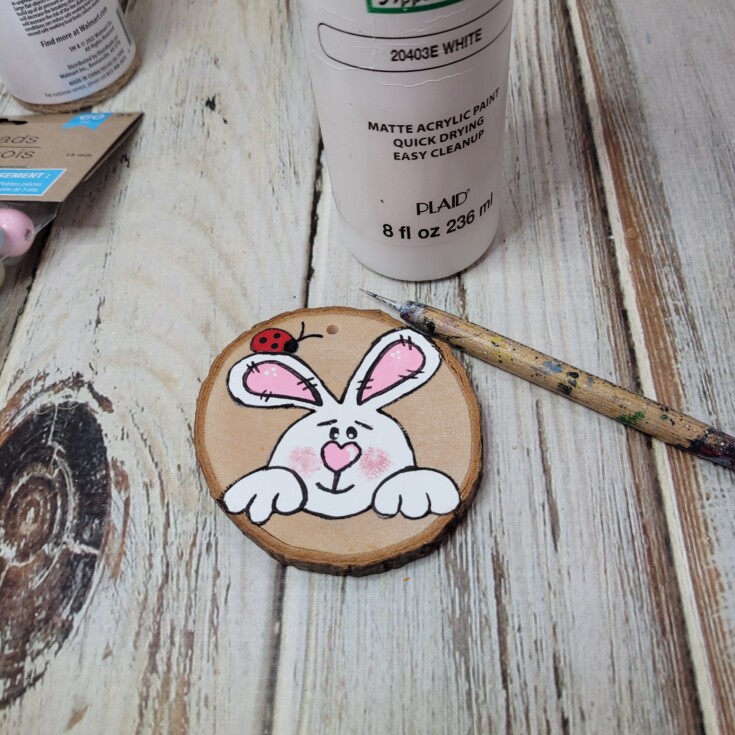 To seal and protect the hand-painted bunny I used Mod Podge.
Cut a piece of twine about two foot and dip the ends into Mod Podge and rub on about two inches. Let dry. This will make it easier to thread the twine through the holes.
For the Easter door knob hanger to hang flat against the door thread both ends of the twine through the wood slice. Then bring both ends through the loop and pull tight.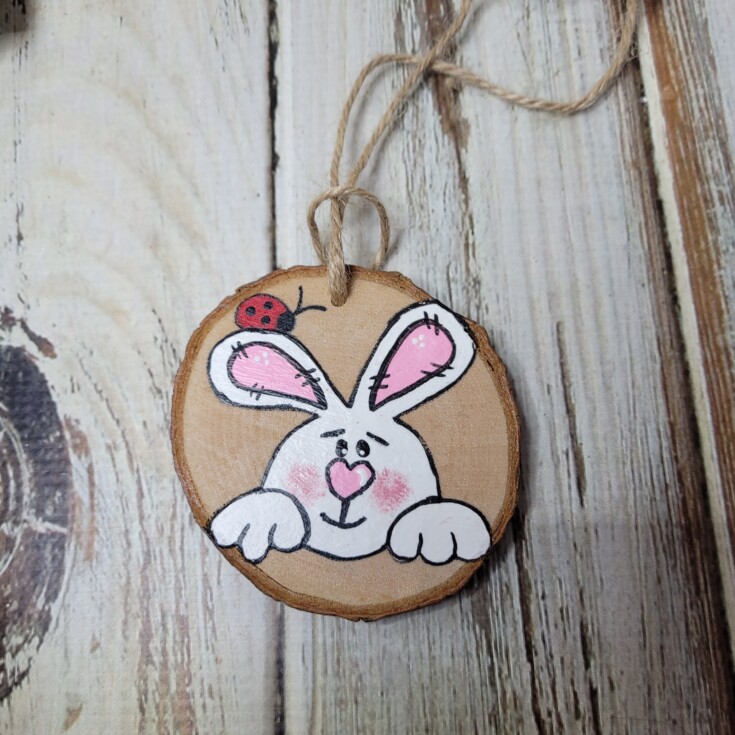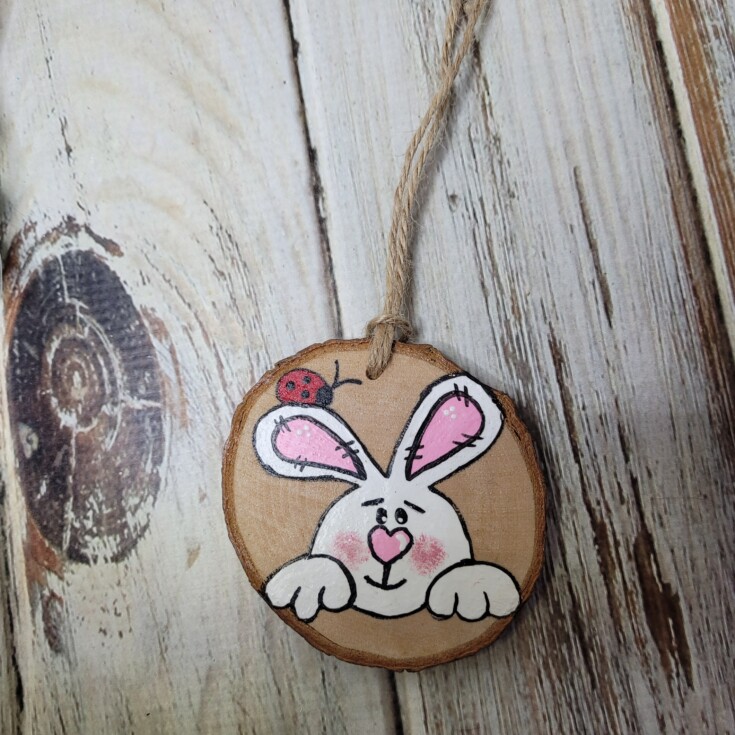 Now it's time to start stringing on the wood beads in the order of your choosing. Start stringing the beads on one loose end of twine with your bead pattern. Then on the opposite loose end of twine reverse the pattern on backwards. This way when you tie the ends together it all flows correctly.
Once all the beads are threaded on the twine tie a knot then run the loose ends back through two or three beads. Clip the ends, so no ends are showing.
That's it for this cute Easter Door Knob Hanger.
More Fun Easter Crafts
Wood spindle carrots
Painted Easter bunny jar
Upcycled light bulb carrots