Hi all! Today I am going to share some DIY Wood coasters. These wood coasters are soooo easy to make and they make the perfect gift idea. Who can't use a set of coasters! This is the second set I am making the first set that I made and posted in my Etsy shop sold right away.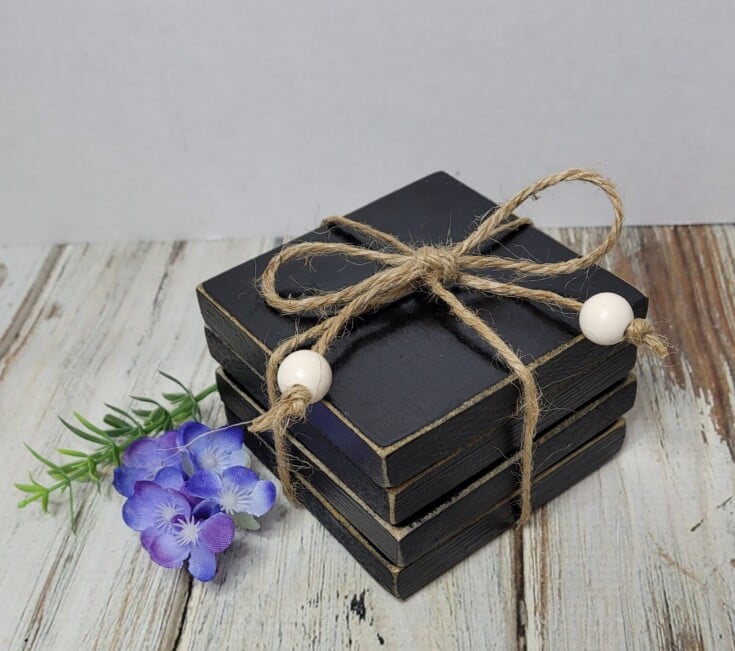 ***This post contains affiliate links… We are a participant in the Amazon Services LLC Associates Program, and affiliate advertising program designed to provide a means for us to earn fees by linking to Amazon.com and affiliated sites at no extra charge to you. Please read my full advertising disclosure for more info. Thanks so much for your support!***
Supplies For Coasters
Four 3 ½" by 3 ½" by 1/2″ squares of wood
Black chalk paint
Craft sander
Clear Rust-Oleum Engine enamel
Small super sliders
Twine
DIY Wood Coasters
For these DIY wood coasters, I bought a piece of smooth wood that was 3 ½" by ½" thick.
Then I marked and cut four pieces 3 ½" long with my miter saw. That gave me four pieces that measured 3 ½" by 3 ½" square.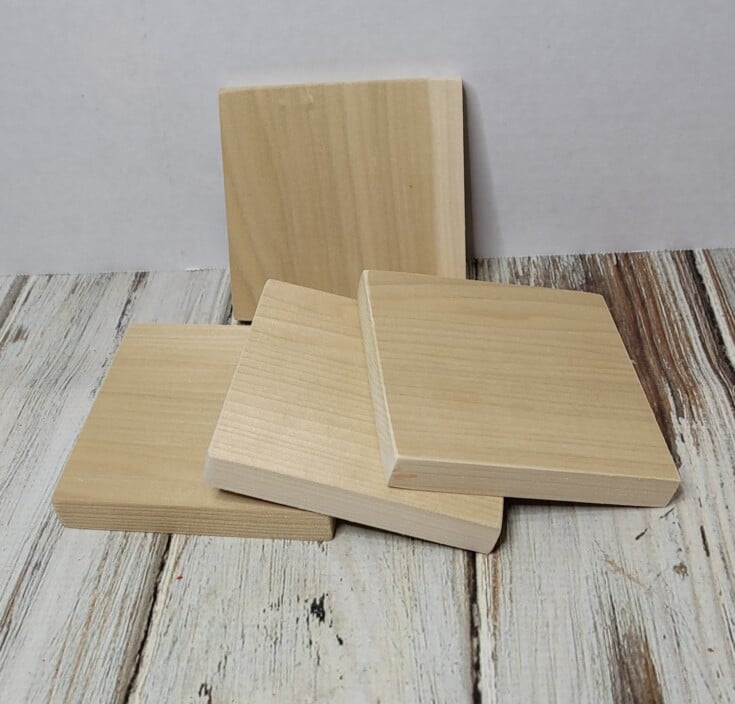 Then I gave each piece two coats of chalk paint. Letting each coat dry thoroughly.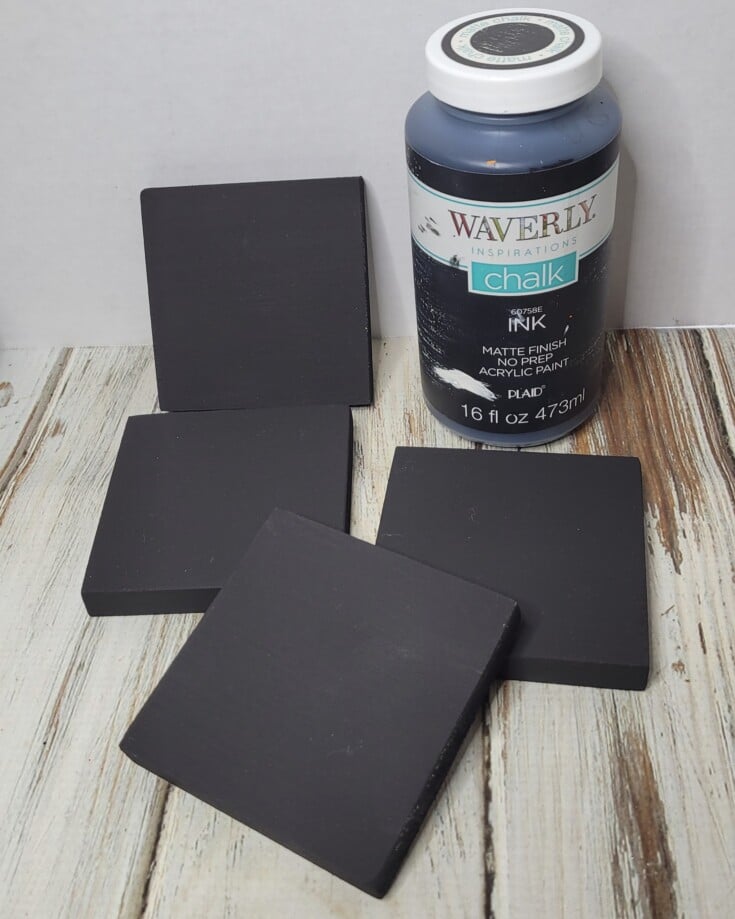 Once all were dry, I distressed each piece heavily on the edges with a craft sander.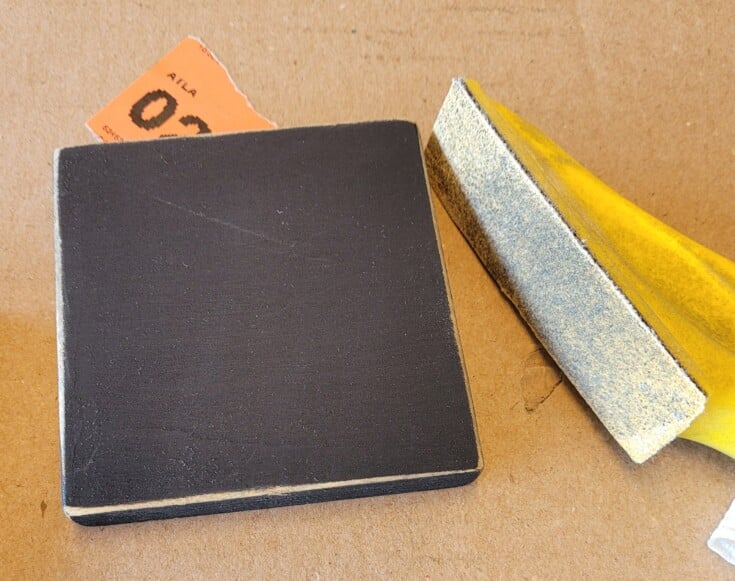 Next, dust them off and give each wood coasters two coats of clear Rust-Oleum Engine enamel spray paint. It resists heat up to 500 degrees.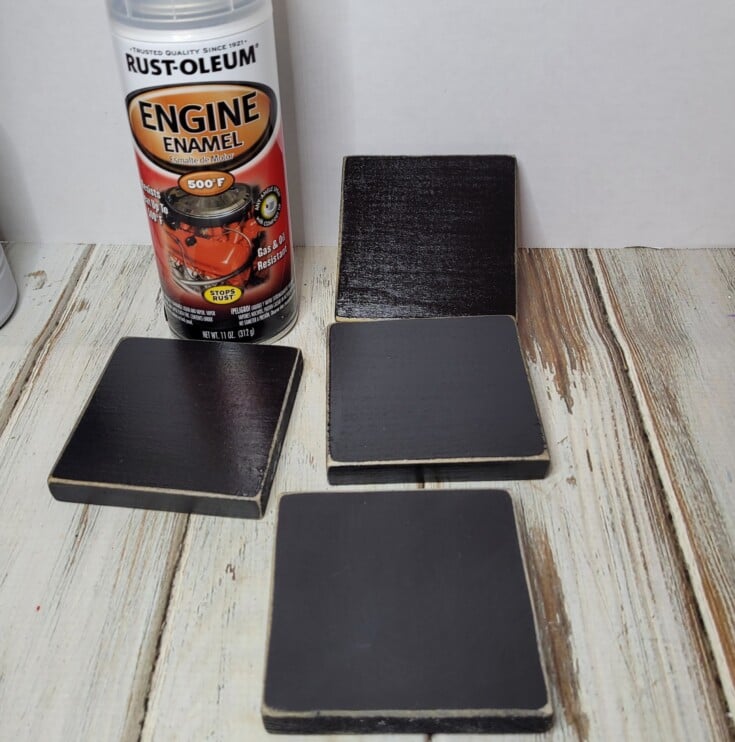 Let dry 24 hours then use wood glue to glue on four small super sliders to the bottom of each coaster.
Tie them up with some twine or pretty ribbon and that's it for these super easy DIY wood coasters.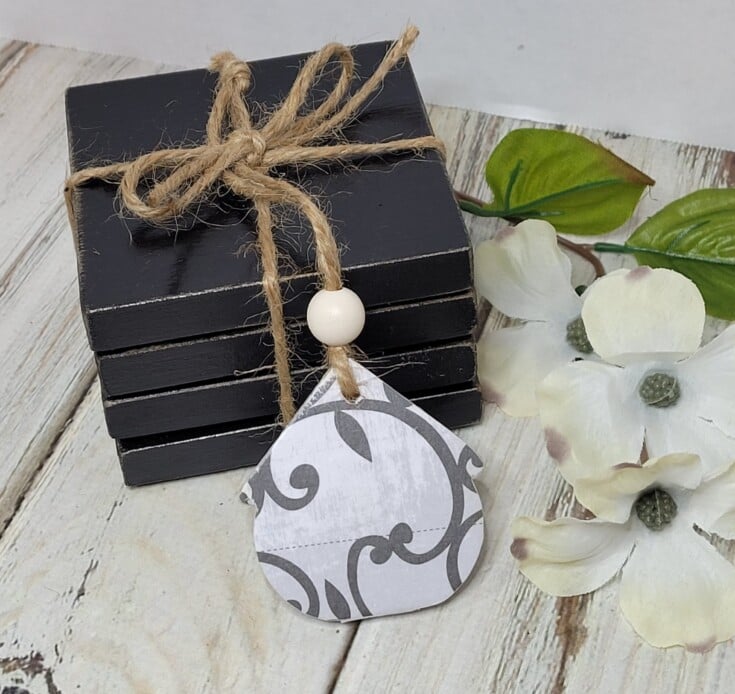 More Fun DIY Coasters
Terra cotta coasters
Sports fanatic coasters
Christmas coasters – red farm truck
Texas tile coasters