Hi all! Today I decided to squeeze in one more fall project. A Fall is in the air pumpkin made out of a Dollar Tree wood slatted hanging sign. I promise this will be the last pumpkin project this year. Next, week I have a fun Day's Til Christmas project that I can't wait to share. So don't forget to stop back by.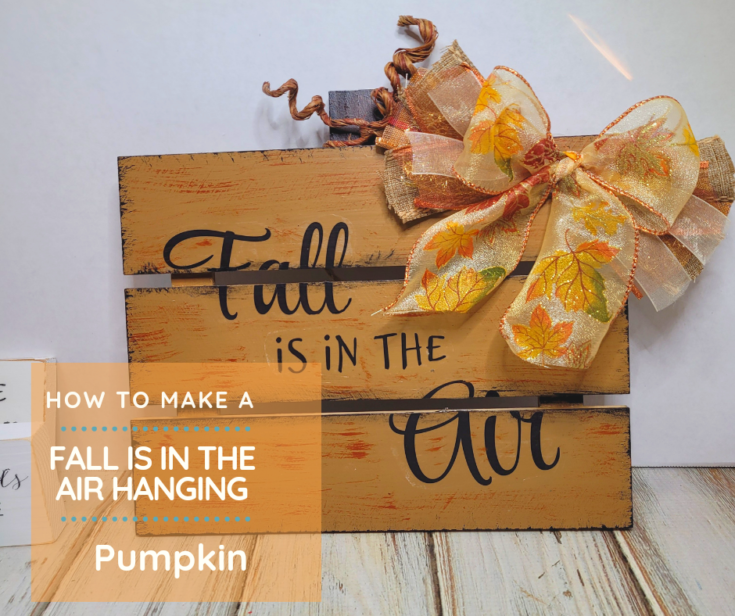 ***This post contains affiliate links… We are a participant in the Amazon Services LLC Associates Program, and affiliate advertising program designed to provide a means for us to earn fees by linking to Amazon.com and affiliated sites at no extra charge to you. Please read my full advertising disclosure for more info. Thanks so much for your support!***
Fall Is in The Air Pumpkin
Wanting this pumpkin sign to be different then the typical orange I chose to paint it with hazelnut chalk paint.
Painting the front, back and all edges, then going back and giving the front another coat of the hazelnut. The stem I painted dark brown.
I used wood glue and a clamp to secure the stem.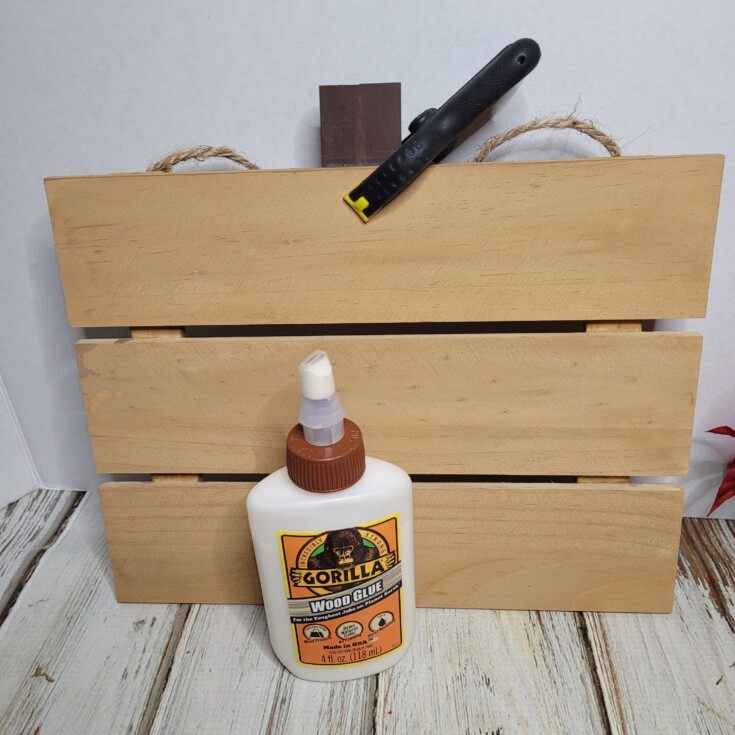 Next, I printed out my fall is in the air graphic and Mod Podge it on the front. Setting that to the side to dry for 24 hours.
24 hours later I used a damp paper towel to dampen the back of the graphic then proceeded gently rubbing the back removing the paper.
Once the back of the graphic is removed you will notice a film from the paper and Mod Podge but a couple coats of Mod Podge will make that let noticeable.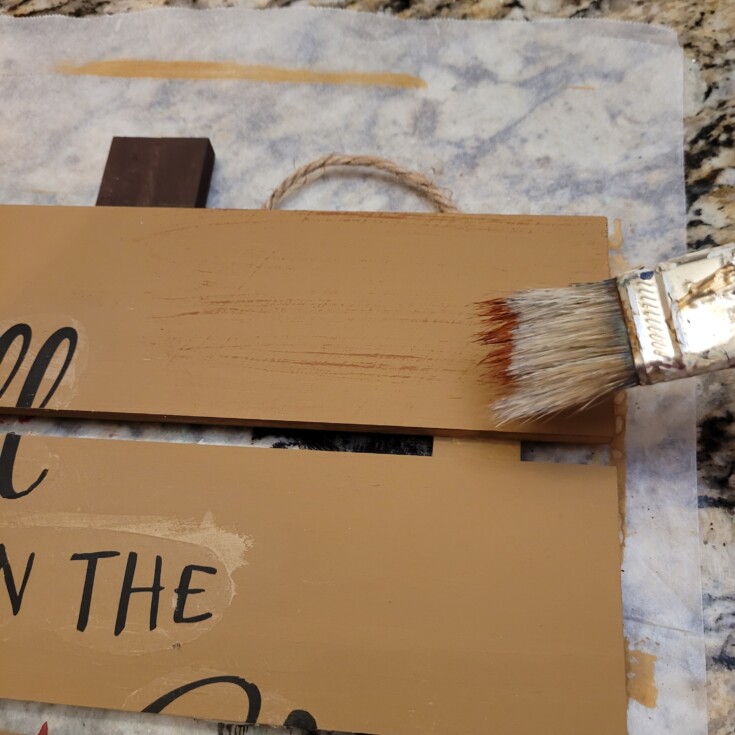 But first I am going to dry brush some burnt sienna across the front of my fall is in the air pumpkin.
Next, I added some black along the edges, and on the stem as well. Once this dry's it is time to add the two coats of Mod Podge.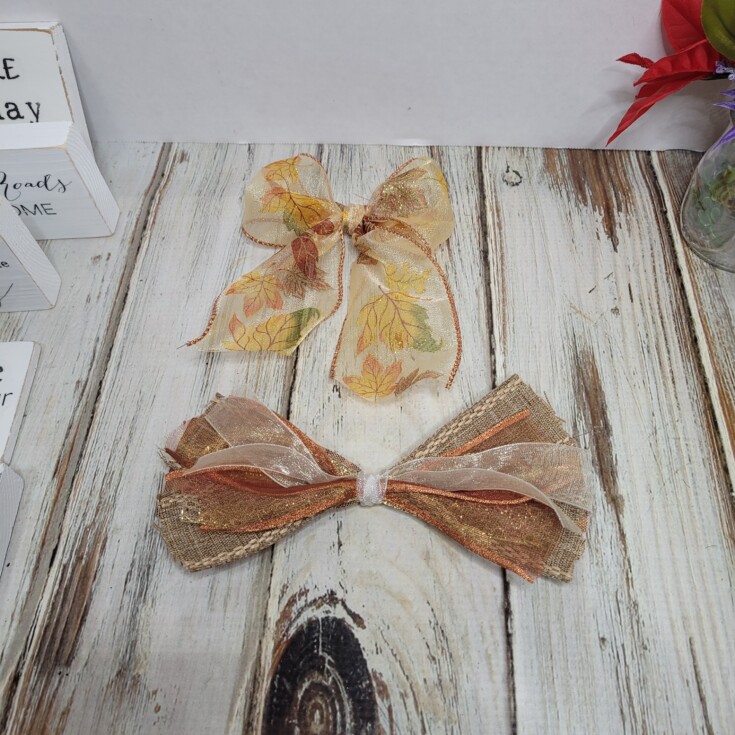 While that's drying I made one messy bow and tied some ribbon into another bow.
Using hot glue to glue on first the messy bow to the top right corner, then hot gluing the ribbon bow on top of the messy bow.
I wrapped some floral vine wire around the stem.
That's it for this fall is in the air pumpkin sign. It can either be hung or remove the twine and just sit it on a shelf or a mantle.
Supplies for a Fall is in the Air Pumpkin
Dollar Tree wood sign
Hazelnut chalk paint
Paintbrushes
Burnt sienna acrylic
Black chalk paint
Variety of fall ribbons
Floral vine wire
Hot glue
Graphic or stencil
Mod Podge
Wood glue and a small piece of wood for the stem
More Fun Fall Projects!
Scarecrow tissue dispenser
Fall pickle jar pumpkin
Tin can pumpkins