Hi All! Today on the blog I am going to share a few small super simple handmade signs. These signs can be made from scrap wood. Easy to make and would look cute on a shelf or mantle.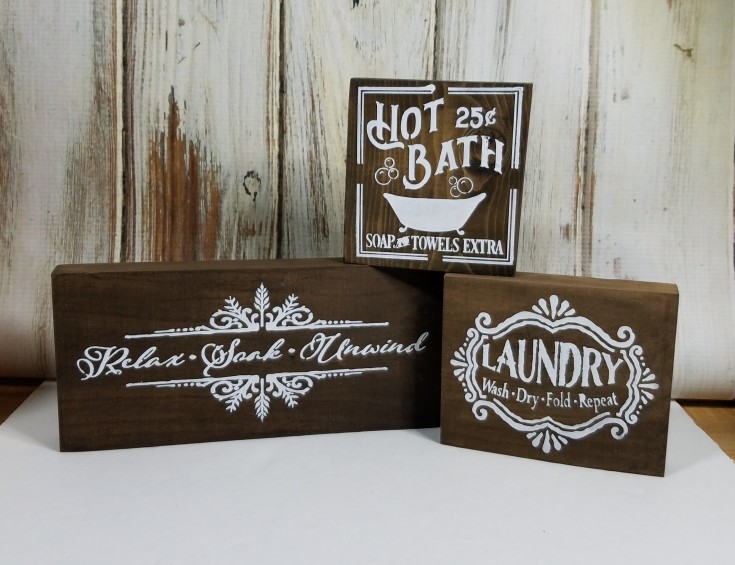 Super Simple Handmade Signs
These handmade signs are really easy to make. Start off with raw wood then give them some color with wood stain. I like a water-based stain. Makes for easy clean up, and I'm all about easy!
Let the stain sit for about 30 seconds then wiped it off with a clean soft rag. It only took one coat to achieve this color of stain on the wood.
Next, use white acrylic paint to stencil in the wording. A little paint goes a long way when stenciling.
Two for the bathroom and one laundry room sign.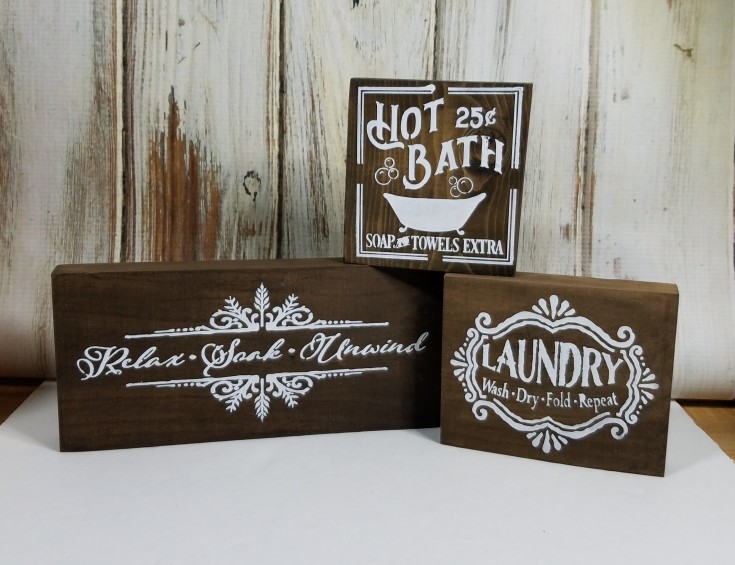 Hot Bath measures 3 ½" x 4" x ¾"
Relax, Soak, Unwind measures 7 ¾" x 3 ½" x ¾"
Laundry measures 4" x 3 ½" x ¾"
Supplies for Wood Signs
Scrap wood
Stencils
Stencil brush
Craftsmart gel stain
Clean rag
That's all there is to making these cute and super simple handmade signs.
More Fun Laundry Projects!
Loose change jar for the laundry room
How to make laundry detergent
Repurposed ironing board