Hi all! This week's post is going to be something quick and simple for my garden, Thrifted Items for the Garden. The past couple weeks have been a little chaotic so I haven't gotten much done in the way of crafting. My little fur baby has been sick and had a procedure done where she had to wear the dreaded cone around the neck to keep from scratching the wound. She hated it so much and would just sit there and stare at me with her big brown eye saying mama why you doing this to me.
I ended up being with her pretty much all the time for the first week keeping watch so that she didn't have to wear the cone, doctoring her and giving her meds. This next week the grand-daughter and I are going to visit my oldest daughter (her aunt) so I will not be getting much done then either. So, I thought that I would just share a few things that I picked up at the Goodwill and use for my potted flowers and plants.
***This post contains affiliate links… We are a participant in the Amazon Services LLC Associates Program, and affiliate advertising program designed to provide a means for us to earn fees by linking to Amazon.com and affiliated sites at no extra charge to you. Please read my full advertising disclosure for more info. Thanks so much for your support!***
I like to keep my potted plants up off the ground as much as possible to keep the ants and other bug out so I am always looking for items at the Good will that can be used to hold them.
Using Thrifted Items for the Garden
This week I found three thrifted items for the garden. Two made from wire and one metal pot thingy. The last one I had found a while back.
The metal pot thing is up off the ground on a pedestal around the bottom. I had the hubby drill some holes for drainage then planted some orange mint herb in it.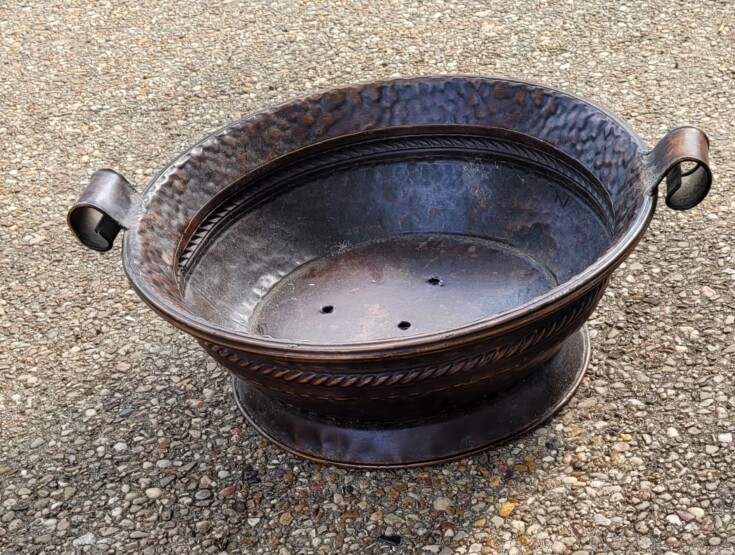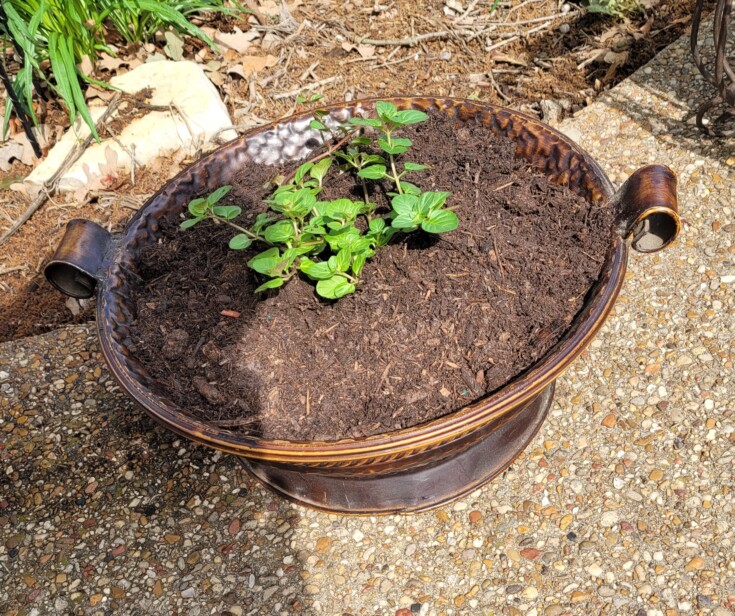 Next the square wire basket sits up on wire legs and is holding a chocolate mint herb. I need to find a little bit larger pot for it.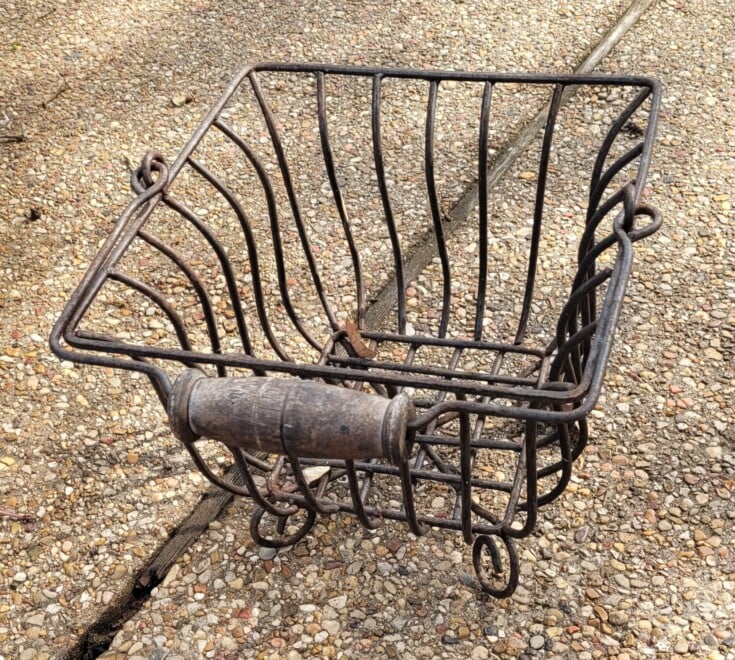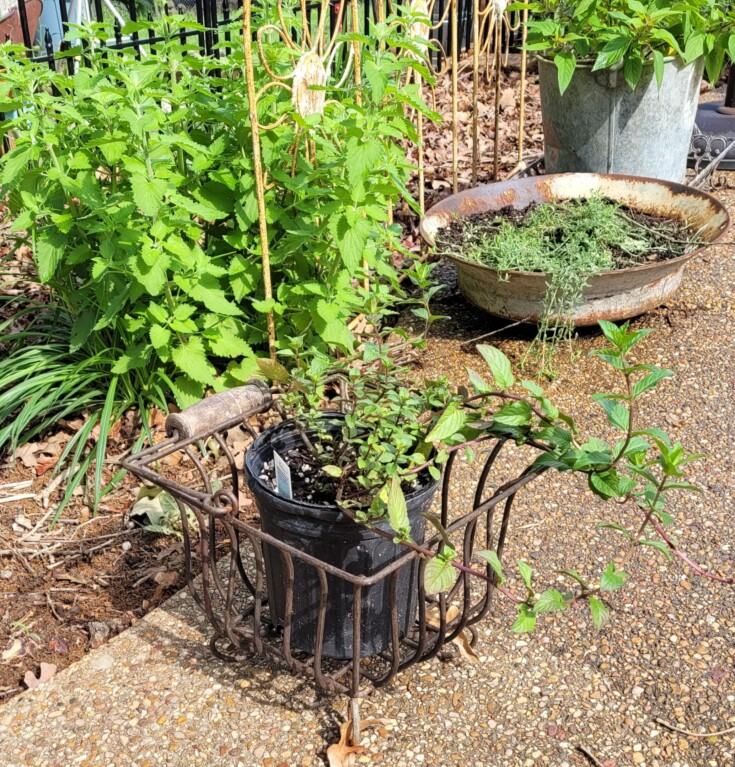 This wire pot holder is up off the ground with wire legs as well. A potted perennial flower called aster is in it until I decide where to plant it permanently.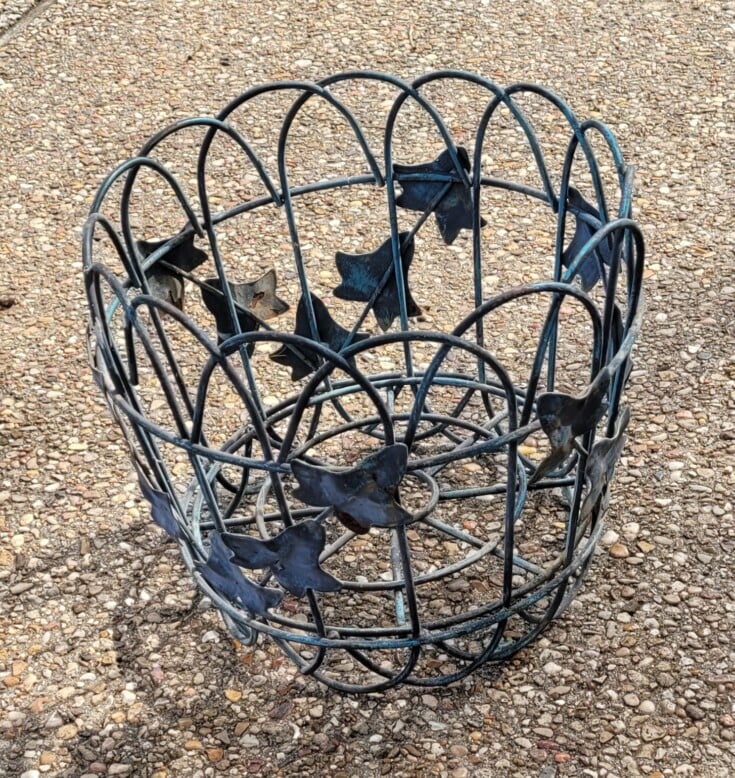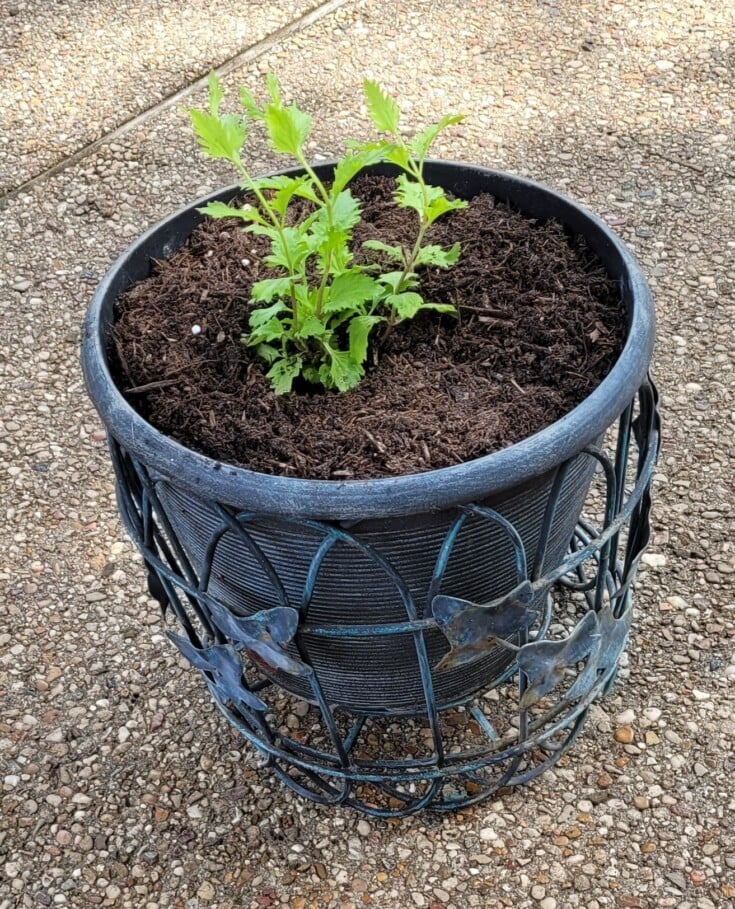 And lastly is a metal bucket that contains Pineapple sage that I had bought about a month or so ago at the Canton trade day. It is sitting in a wire basket that I had bought at the Goodwill a while back.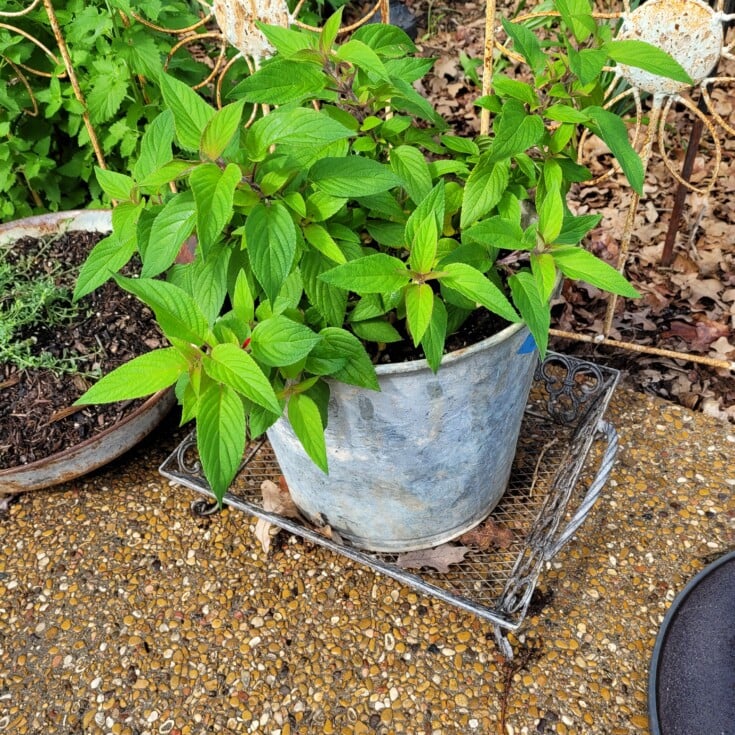 I love containers of herbs and flowers around the patio and pool. They smell so good when blooming or when you brush up against them. Each year I get more plants. So, I need more thrifted items for the garden. But I really need to stop buying plants because when cold weather comes, I have to move them in. But I just can't seem to stop. I confess I am a Plantaholic! LOL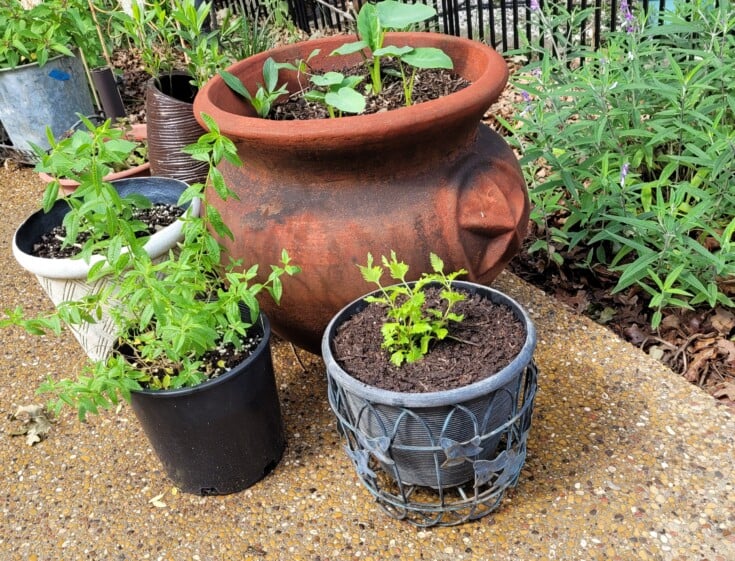 More Garden Post!
Spring cleanup and gardening
Life after retirement
Flowers are blooming
Upcycle yard ornament