Hi All! Today I am sharing a repurposed yard sale lamp yard art. I found this heavy-duty lamp at a yard sale a few months back. Thinking that it would be perfect to upcycle into some yard art because of how heavy it is. It won't topple over easily.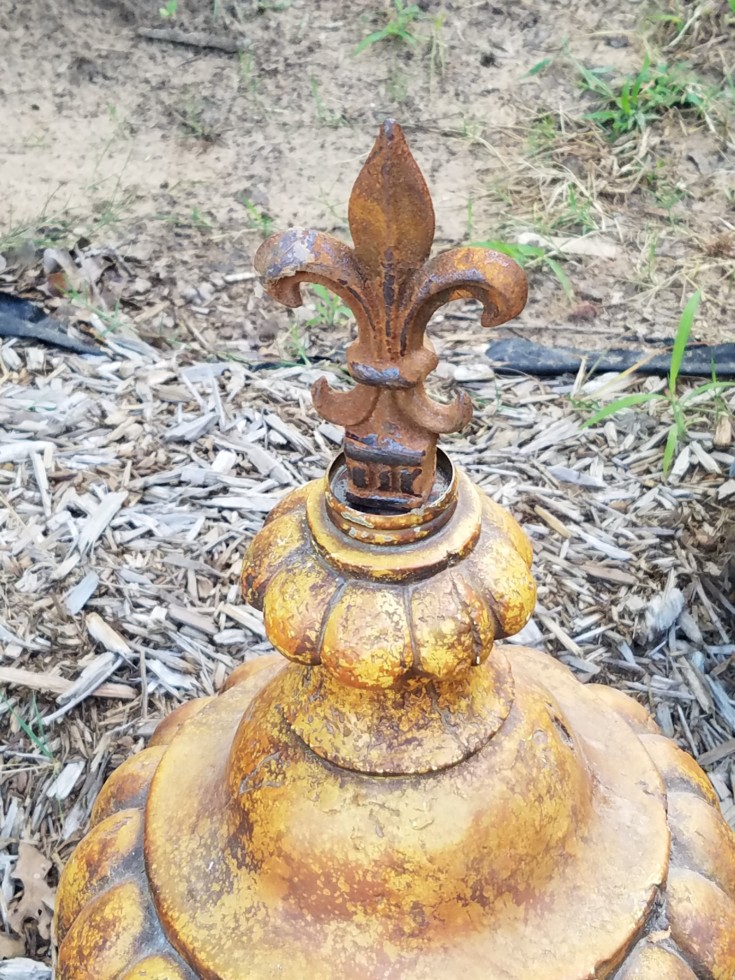 It's been sitting in my thrifty finds in the garage waiting to be repurposed. I wanted to add something to the top but haven't run across the right item until I found this iron French damask while digging through my box of metal items for another project. This French damask would make the perfect topper for my lamp yard art.
Now that I have the perfect yard art topper let me show you how I put it all together.
Diy Yard Sale Lamp Yard Art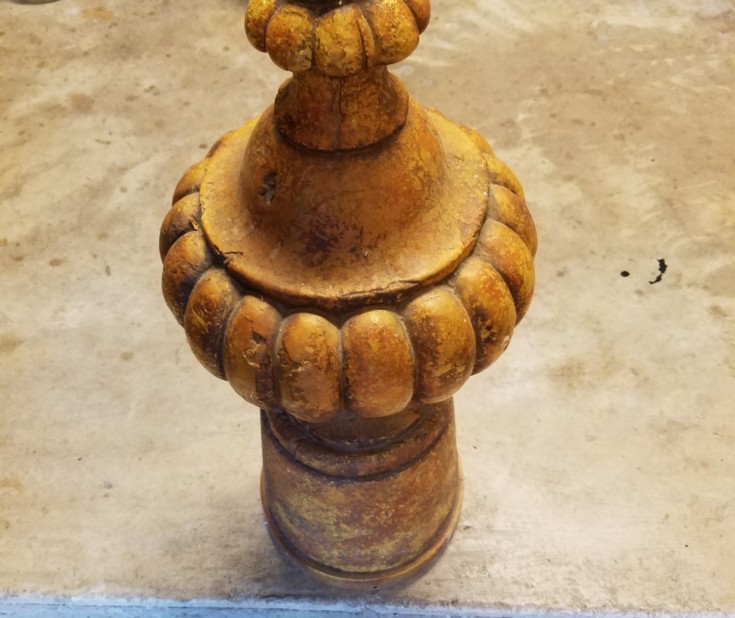 First, I cut the cord and pulled it out. Since the lamp was put together in a couple of pieces, I decided to just cut the rod down instead of removing it to keep the lamp together.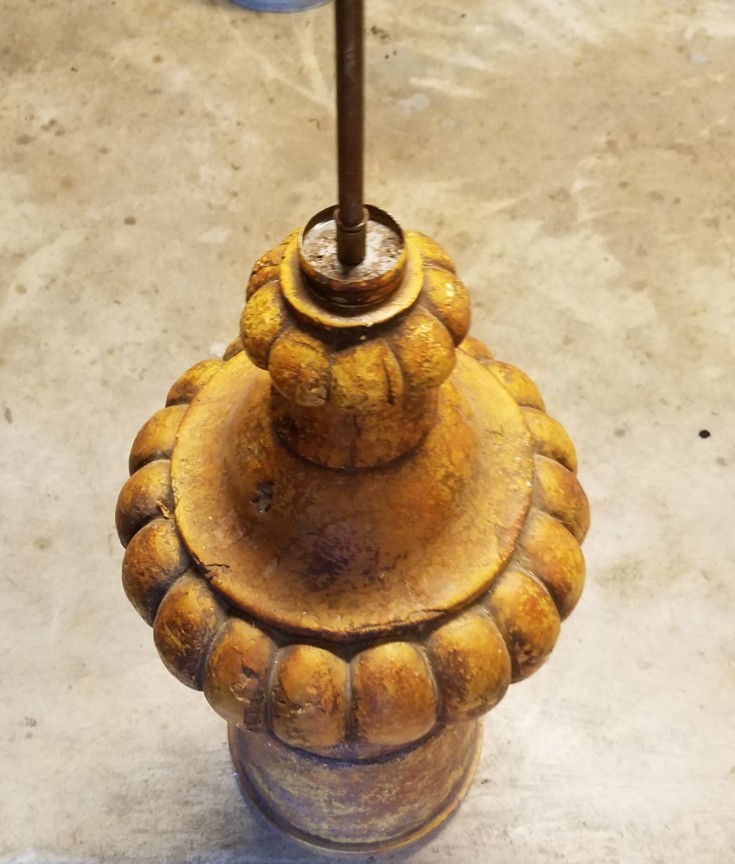 ***This post contains affiliate links… We are a participant in the Amazon Services LLC Associates Program, and affiliate advertising program designed to provide a means for us to earn fees by linking to Amazon.com and affiliated sites at no extra charge to you. Please read my full advertising disclosure for more info. Thanks so much for your support!***
The iron French damask fit perfectly on the rod so I measured how much of the lamp rod that I needed to left for the topper to fit then I cut the rod down to that size using a hacksaw.
Next, I carried the heavy lamp to its new home in my yard.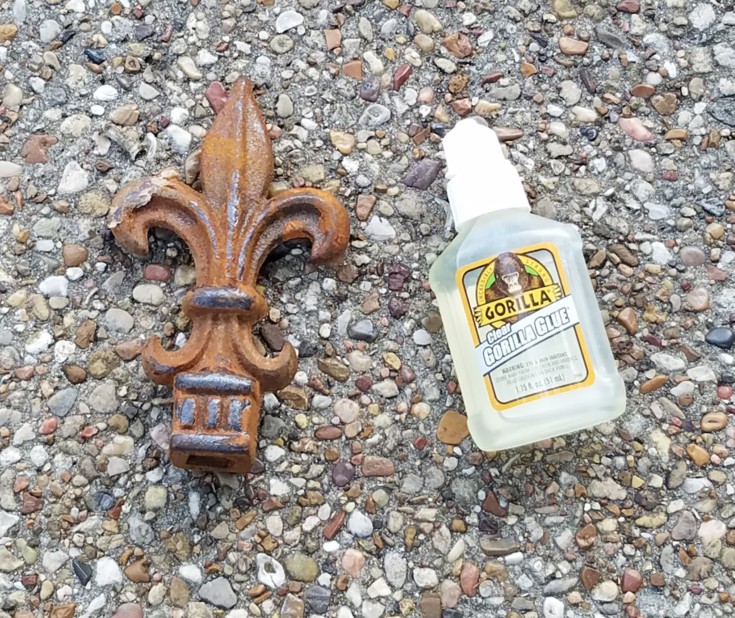 Using clear gorilla glue, I squeezed out some into the end of the metal damask and some around the rod.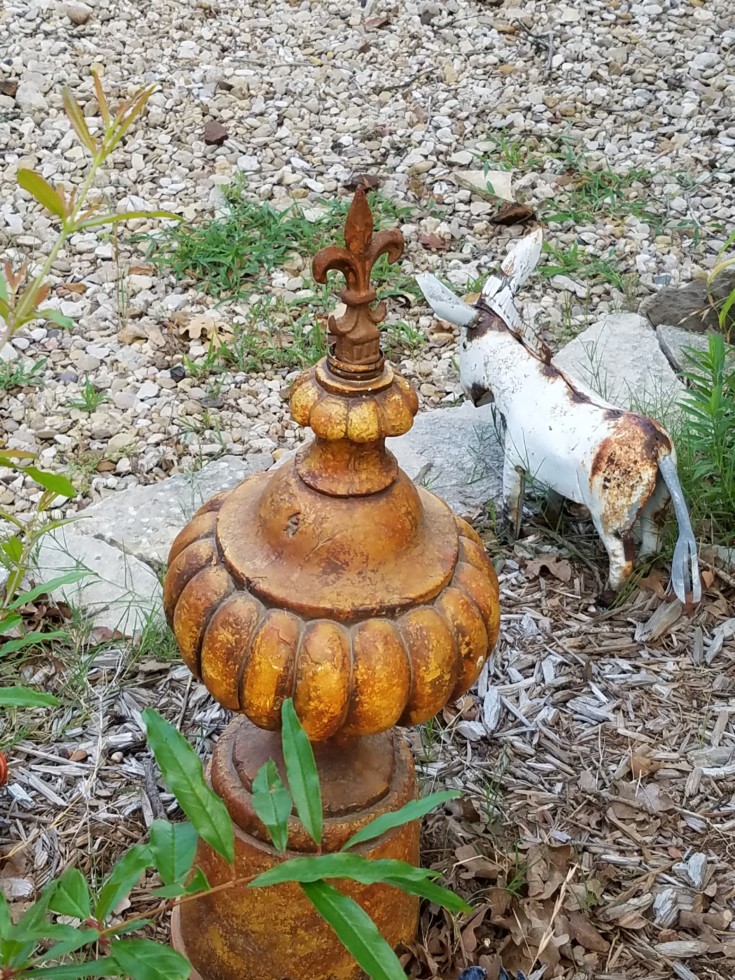 Then I placed it onto the rod and left it to dry.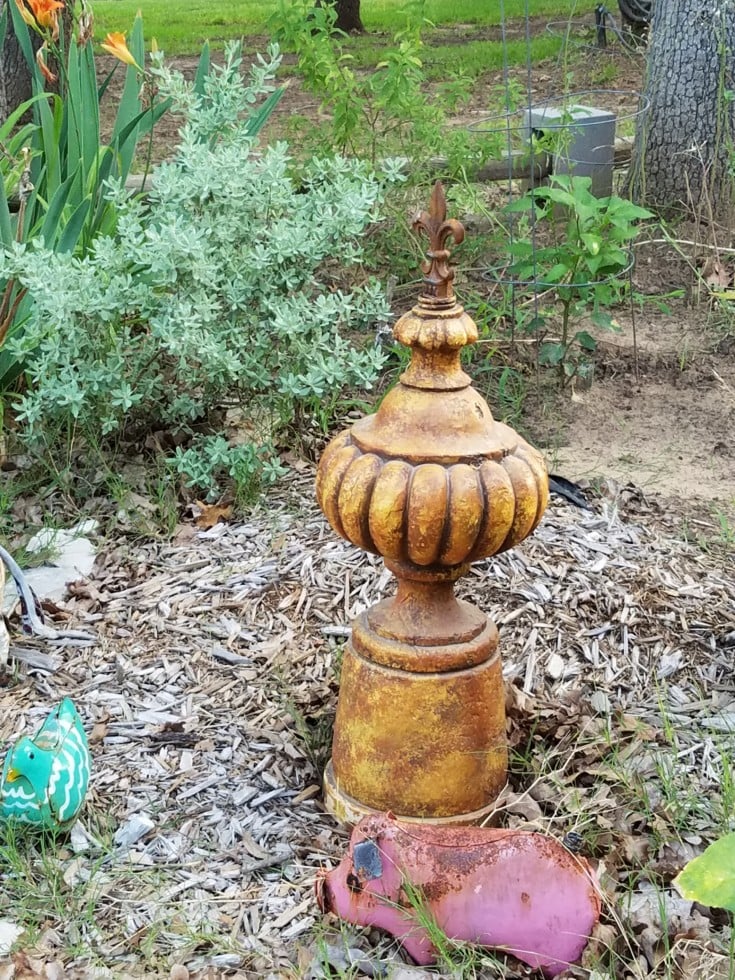 That's it! This was an easy repurpose, all I needed was the right topper for my yard sale lamp yard art. Have you turned any lamps into yard art? If so, please share in the comments below, I am always looking for new ideas!
More Fun Yard Art Upcycles!
Yard art pitcher with bling
Repurposed candle stick holder garden decor
Galvanized bucket makeover Texas planter
If you enjoyed this post, would you mind taking the time to:
Thanks for sharing your thoughts and comments! I read and appreciate every single one!