Hi All! Are you getting excited because spring is near? I know I am ready to start planting my garden, with hopes of a better year. But until then let's get started on this junk parts vase. This is one of those fly by the seat of your pants projects. Started out not really sure what I was going to make. I just wanted to use some of my junk parts and the plan was to make something small like a vase or candleholder for the inside of the hubby's wood crate side table.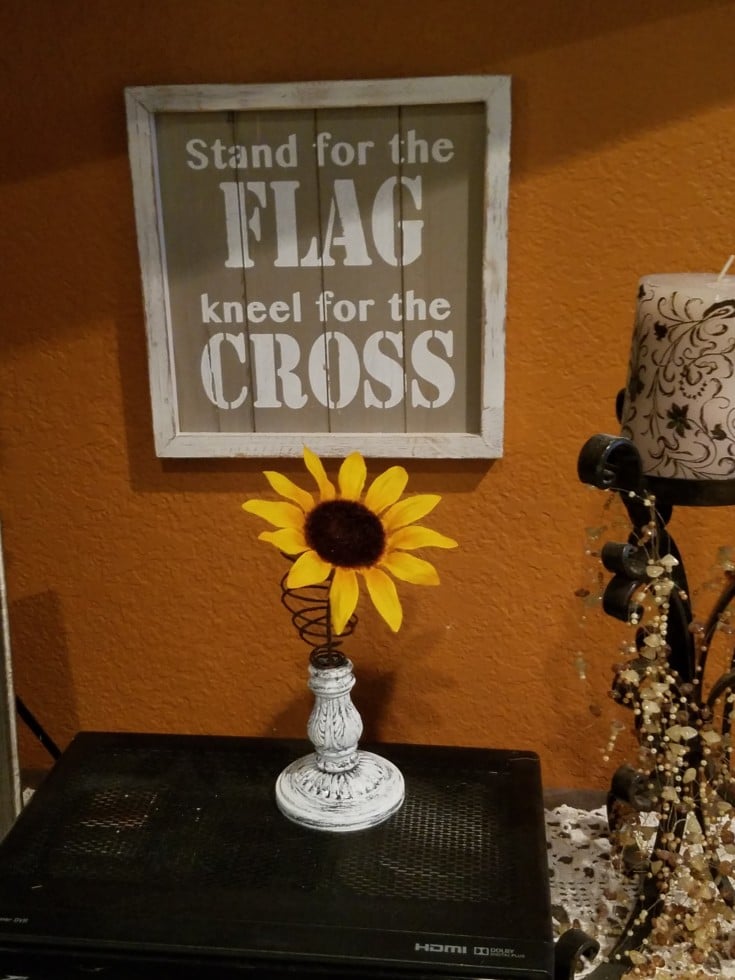 ***This post contains affiliate links… We are a participant in the Amazon Services LLC Associates Program, and affiliate advertising program designed to provide a means for us to earn fees by linking to Amazon.com and affiliated sites at no extra charge to you. Please read my full advertising disclosure for more info. Thanks so much for your support!***
Junk Parts Vase
I started out with a couple of light fixture parts and a small tin that I had picked up on one of our junkin trips.
First, I cleaned them in hot soapy water then sprayed painted them with some black Rust-o-leum paint.
Once painted I discarded the small tin for a rusty faux bedspring that I had made a while back.
Next, I dry brushed some white chalk paint onto the two junk parts, leaving some of the black showing through.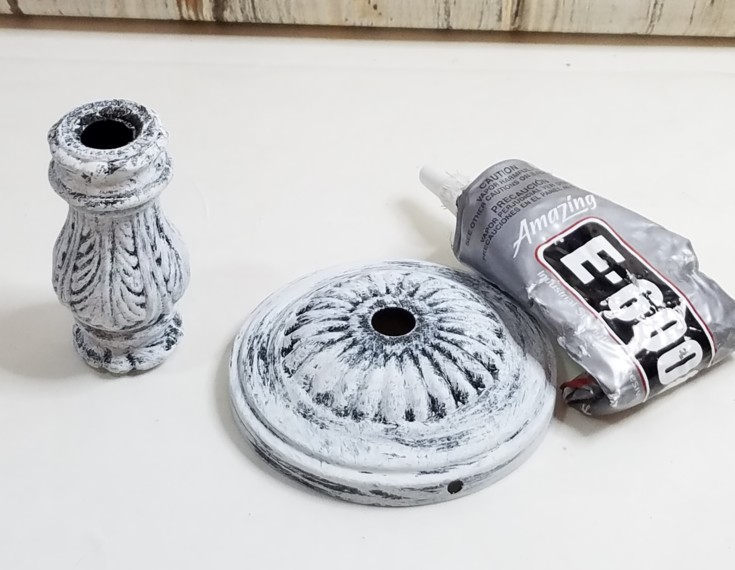 Then I glued the two pieces together using E-6000 adhesive.
Afterward, I ran a piece of annealed wire through the bottom loop of the faux bedspring. Then threaded the wire through the two pieces, and twisted the wire to tighten the spring and pull the end down into the hole to secure it.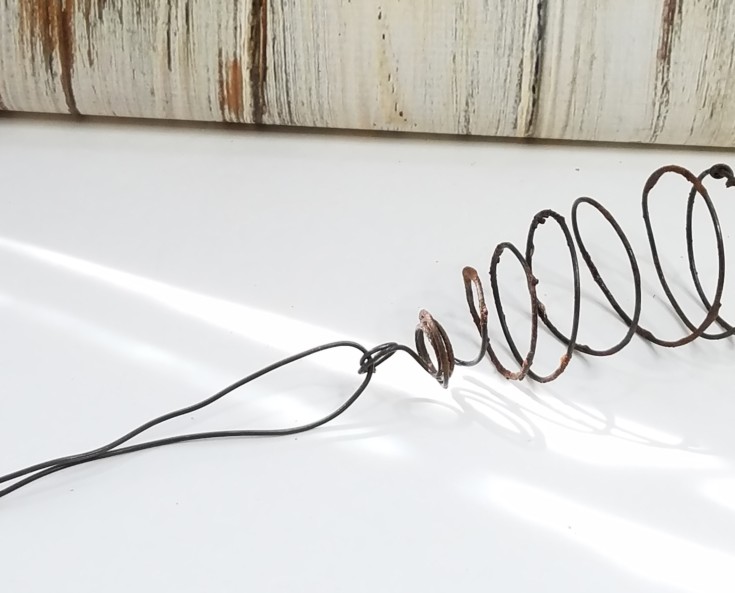 Making the wire spring stand up straight.
Popped a sunflower in my new junk parts vase and that's it. The flower can be switched out easily, and the vase stands out in the wood crate side table next to some old books that I picked up and will soon be getting a makeover. What do you think of my fly by the seat junk parts vase?
More Fun Junkin Projects!
Repurposed light parts angel
Repurposed yard sale lamp yard art
Repurposed spindle angels