Hi All! Today I am going to share how to upcycle a wooden stool into a French Country Step Stool. But before we get started on this project I would like to tell you a lot has happened since my last post. First I had been thinking of closing down my blog than changed my mind. Then my mother had a fall (but is fine from the fall) but while in the hospital we found out that my once healthy mother has some other issues going on and will not be able to go back living on her own. She will be coming to live with me. This last month has been very hectic for me. I'm taking over the finances, getting a room ready for her, visiting daily while in hospital and now taking turns with my brother visiting her in rehab every other day. She is 92 and has been blessed with good health up until a few months ago when we started noticing a change, and was in the process of trying to get help to come in when she fell. I am hoping that I will be able to keep blogging and will post when I can. She will have to be watched constantly at least until she builds her strength back up.
Without any further ado let's get started with this cute little French Country Step Stool!
***This post contains affiliate links… We are a participant in the Amazon Services LLC Associates Program, and affiliate advertising program designed to provide a means for us to earn fees by linking to Amazon.com and affiliated sites at no extra charge to you. Please read my full advertising disclosure for more info. Thanks so much for your support!***
French Country Stool Supplies
Wood step stool
White chalk paint
paint brush
French country stencils
Stencil brush
Mod Podge
Sandpaper
French Country Step Stool
This little foot stool cost me $3 at an estate sale a few years back and has been sitting in the attic ever since. We replaced the guest bed mattress, which made it higher, so I thought that a cute French country step stool would be useful for short people like my eldest daughter to get upon the bed. LOL
First, I wiped the stool down with hot soapy water. Then gave it two coats of white chalk paint.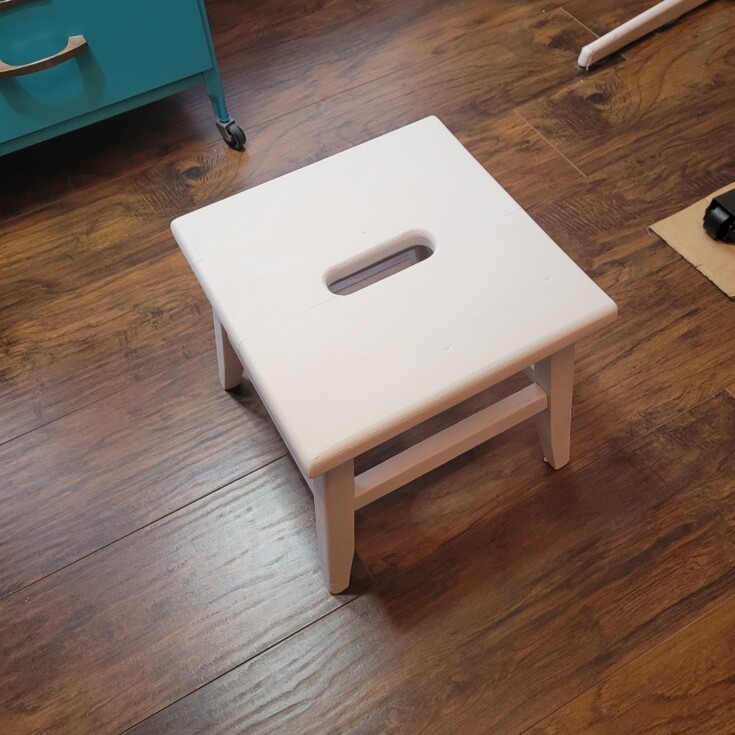 Next, a French country stencil was used on the top of the step stool.
Once dry the edges of the French country step stool were distressed using sandpaper.
A coat of Mod Podge was applied to the top to seal and protect the stenciling.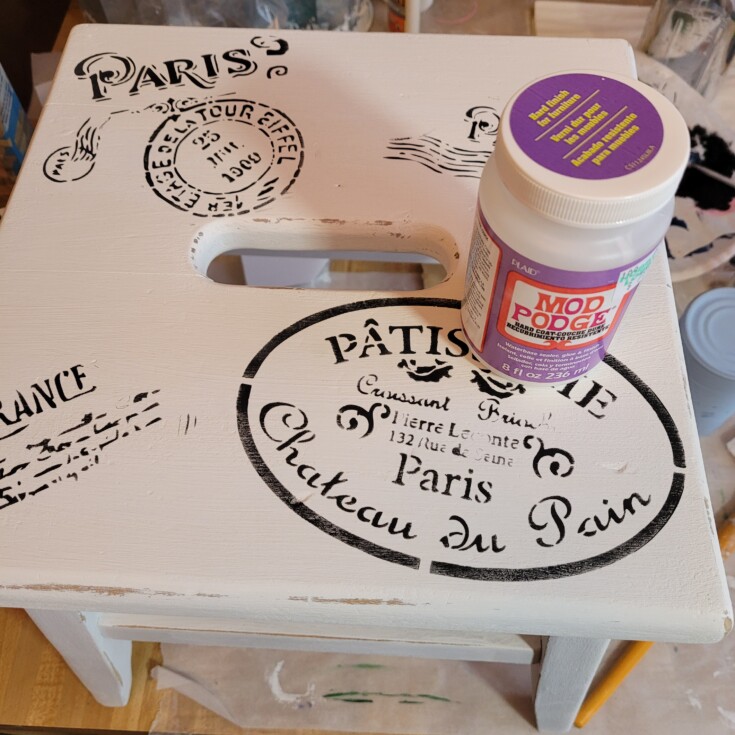 That's it for this French country step stool. I'm loving how it turned out, and now guest can easily step up and get on the bed. No more flying leaps! LOL! I was working on some wooden bunnies and I'm hoping to get those finished and posted before Easter. But until then stay safe and have a Great Day!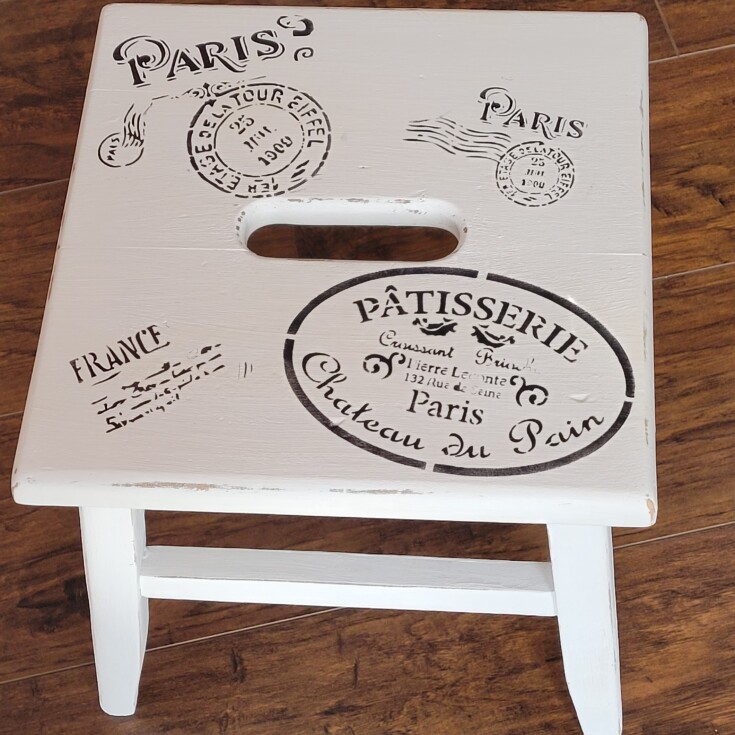 More Fun Upcycles!
Repurposed Chippy Chair Back
Patio Side Table
French country style bucket
Junk parts vase