Hi All! Hope all is well! Over the past two weeks, I have had four of my co-workers test positive with covid. We are all still required to come to work, no more quarantine for the whole team. All we can do is wear our mask, gloves, wash regularly, and keep our distance from each other, and pray we don't come down with it either. In the mean-time, I am trying to get back into my crafting, repurposing, and blogging on a regular basis and that is where this little wooden bucket that I've had for a while comes in and gets a new French county style.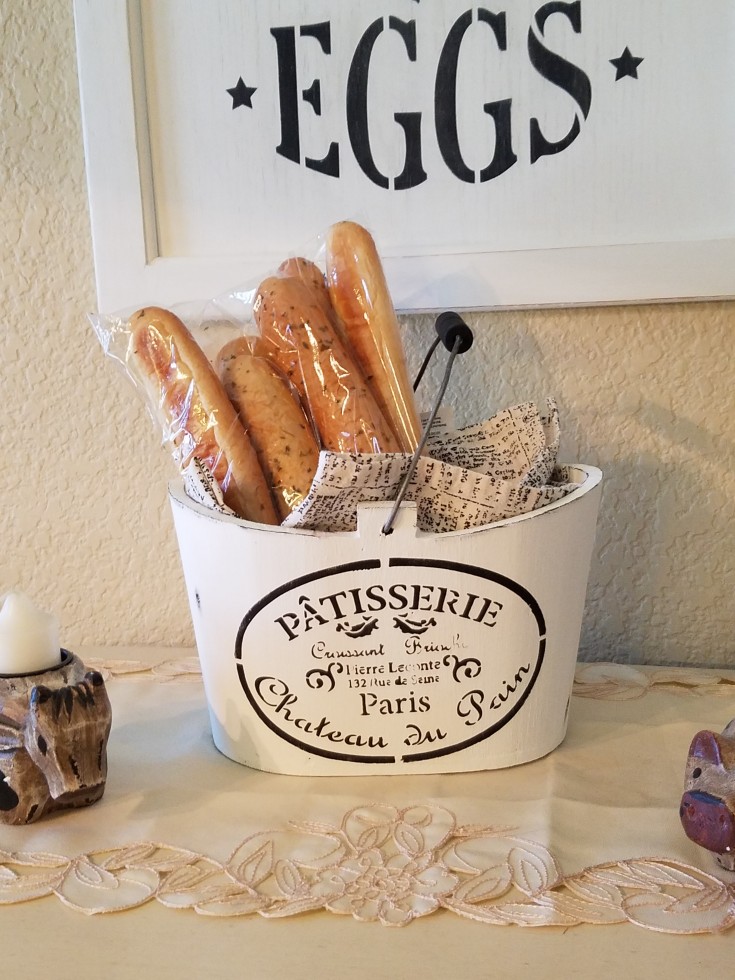 French Country Style Bucket
I paid $2.99 for the little bucket a while back, and believe that it has seen better days.
To get started I removed the rope from the sides then gave it a good cleaning with soap and water.
Next, I removed the handle
Then gave the bucket two coats of white chalk paint. Letting each coat dry thoroughly.
Both sides of the bucket were stenciled with my new French style stencil giving it the French country style look I was seeking.
The wood part on the handle was painted black and a little black was also lightly brushed on the edges, and sides to help with the French county style that I am seeking.
This was a very easy makeover! All that was needed was paint and stencil to turn this homely wood bucket into this pretty French country style wood bucket. Perfect for holding breadsticks or rolls at the dinner table, or even in the bathroom to hold your washcloths, etc.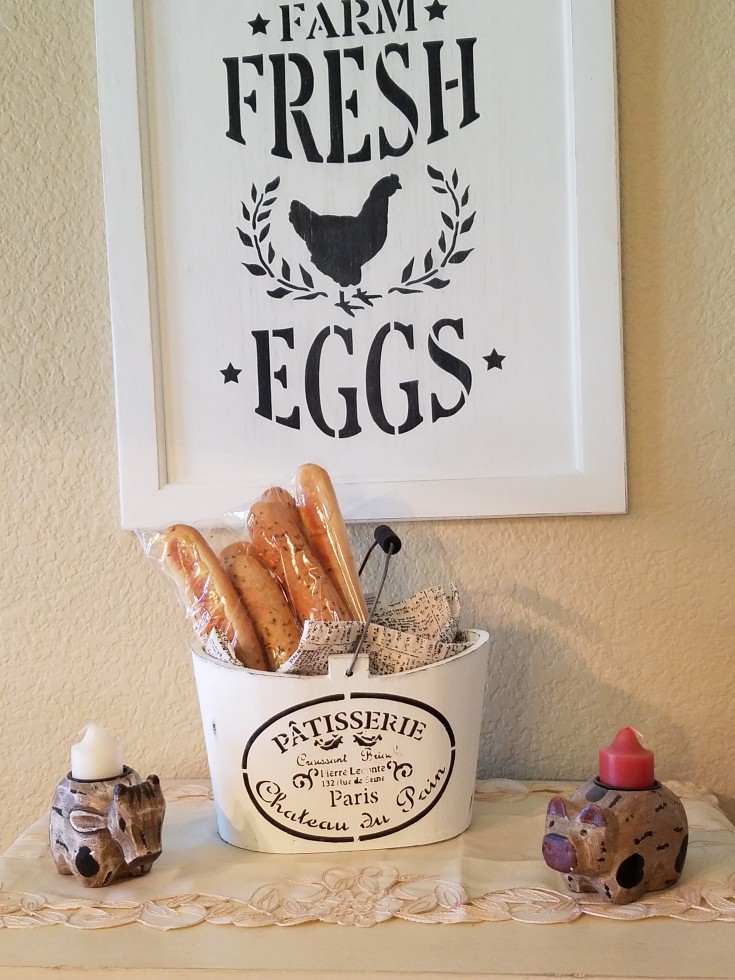 ***This post contains affiliate links… We are a participant in the Amazon Services LLC Associates Program, an affiliate advertising program designed to provide a means for us to earn fees by linking to Amazon.com and affiliated sites at no extra charge to you. Please read my full advertising disclosure for more info. Thanks so much for your support!***
French Country Style Bucket Supplies
Wood bucket
Chalk paint black, white
Paintbrush
Stencil brush
French Stencil Here's the stencil that I have
More Fun Upcycles!
Diy wood crate side table
Upcycled box remote storage
Diy rustic farmhouse style utensil holder