Hi All!, I know I'm always a little behand when it comes to crafting for a holiday. But if you love a good patriotic diy project, take a look here! You still have time to create something special for Memorial Day that can also be used for the 4th of July. Today I will be sharing 30 Fabulous Red White and Blue Patriotic Projects. Whether or not you're looking for inspiration for this Memorial Day or this year's 4th of July barbeque, you are bound to find something you love and sure to impress family and friends!
These projects are easy to make and are perfect for any home or party and super cute too! You can find everything from wreaths, door hangers, mason jars crafts, banners, wall art, upcycles and more… all covered here.
30 Fabulous Red White and Blue Patriotic Projects
Easy Diy 4th of July wreath made out of t-shirts "The Soccer Mom Blog".

An easy DIY USA Sign using some fabric and twine. "Restore Decor and More".

These red white and blue upcycled cans are one of my favorites that I've done. Along with these Patriotic vase I upcycled from the thrift store. For more of my fabulous Red White and Blue Patriotic Projects. "Mixed Kreations"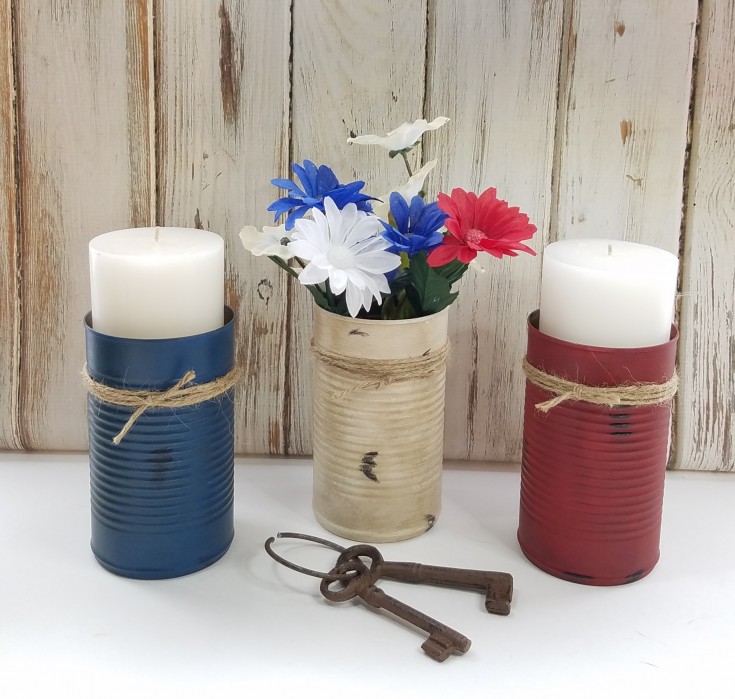 Diy Patriotic Succulent planters. Easy 4th of July decor by "Down Redbud Drive"

See how to make this patriotic USA door hanger that's perfect for summer! Display some cute American pride on your front door from Memorial Day through the Fourth of July all the way to Labor Day! "Where The Smiles Have Been".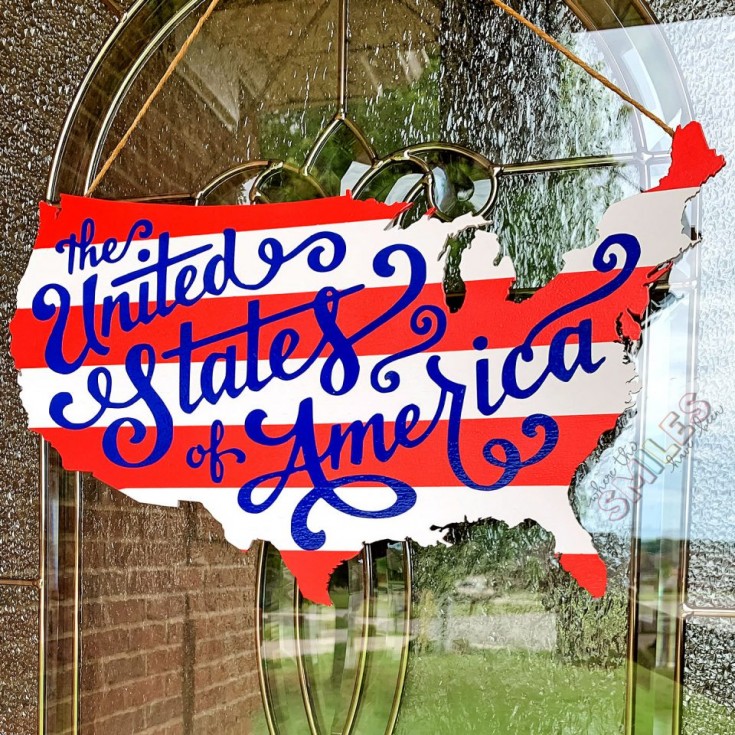 Here's a American flag made out of wine corks. "Pink Fortitude"

How to make some easy patriotic luminaires for Memorial Day, the 4th of July or Labor Day. "Today's Creative Life"

Diy fireworks dried flower bouquet. "B4 and Afters"

A simple patriotic craft that recycles old yogurt glasses for a cute tabletop decoration. Can also be made with mason jars. "All About Baby Blog".

How to make quilted Patriotic Patriotic coastersperfect for beginners. "I Should Be Mopping The Floor"

How to paint a Patriotic fabric stamped tea towel. "Pop Shop America"

How to make boring drink ware into fun Patriotic glasses for the summer. "Michelle J Designs"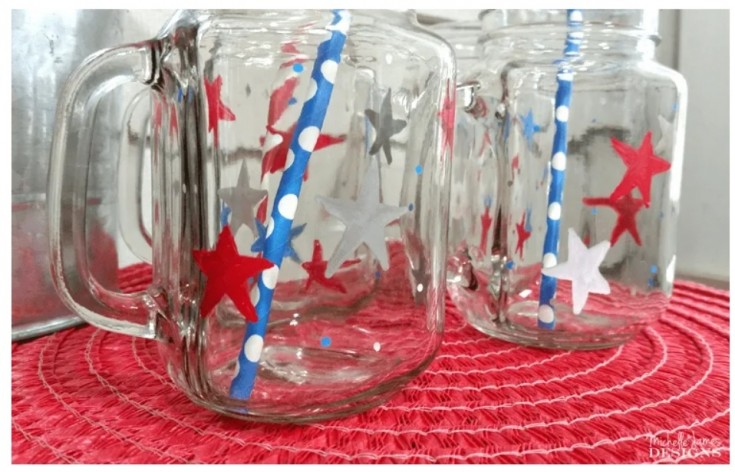 How to make a paper flower shadow box with a American Flag for Memorial day or the 4th of July. "Analytical Mommy"

How to make a easy Patriotic flag wreath. "Ann's Entitled Life"

How to make easy fourth of July candles from a Dollar Store Upgrade. "Champagne adn Sugarplums"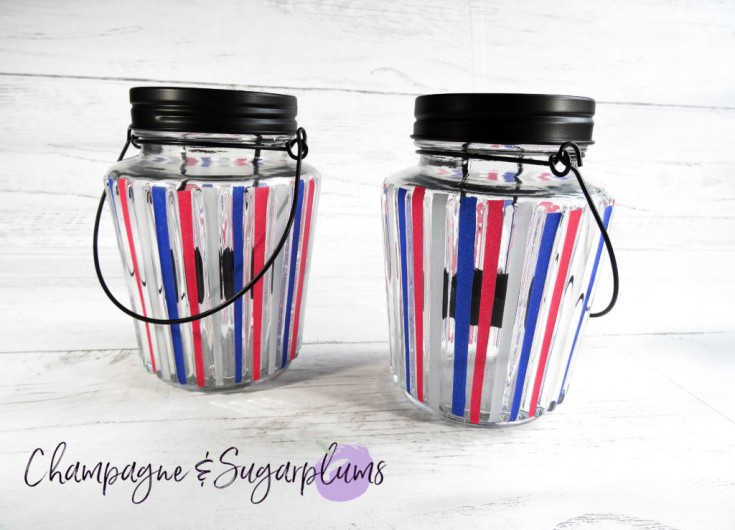 How to make easy red white and blue no sew felt pinwheels. "Julie Measures"

How to make a festive upcycled red white and blue denim bunting flag for the holiday's. "Pillar Box Blue"

This easy Fourth of July craft is fun for everyone to make, including the kids. You can personalize it and use the supplies for future DIY projects! "Mom Junky".

How to make a firecracker Patriotic themed wreath in 15 minutes. "Diy Candy"

How to make a unique and easy American flag canvas art with fabric and Mod Podge! "Mod Podge Rocks Blog"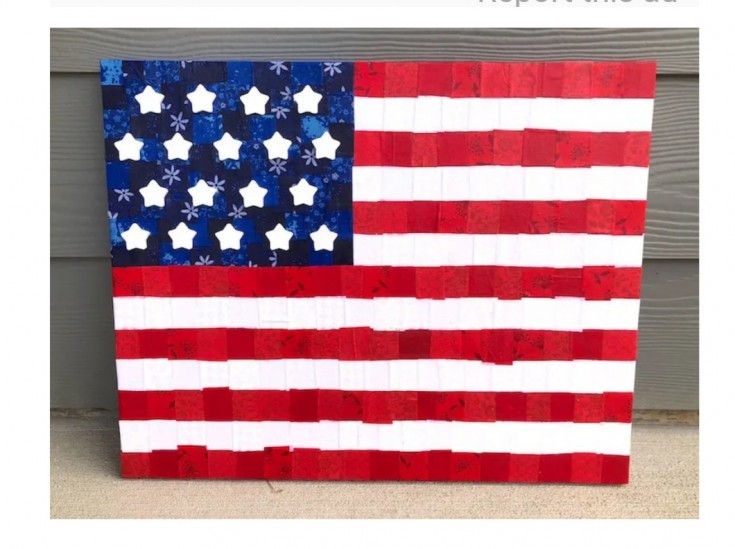 How to make easy Patriotic wall art out of scrap fabric. "The Boondocks Blog"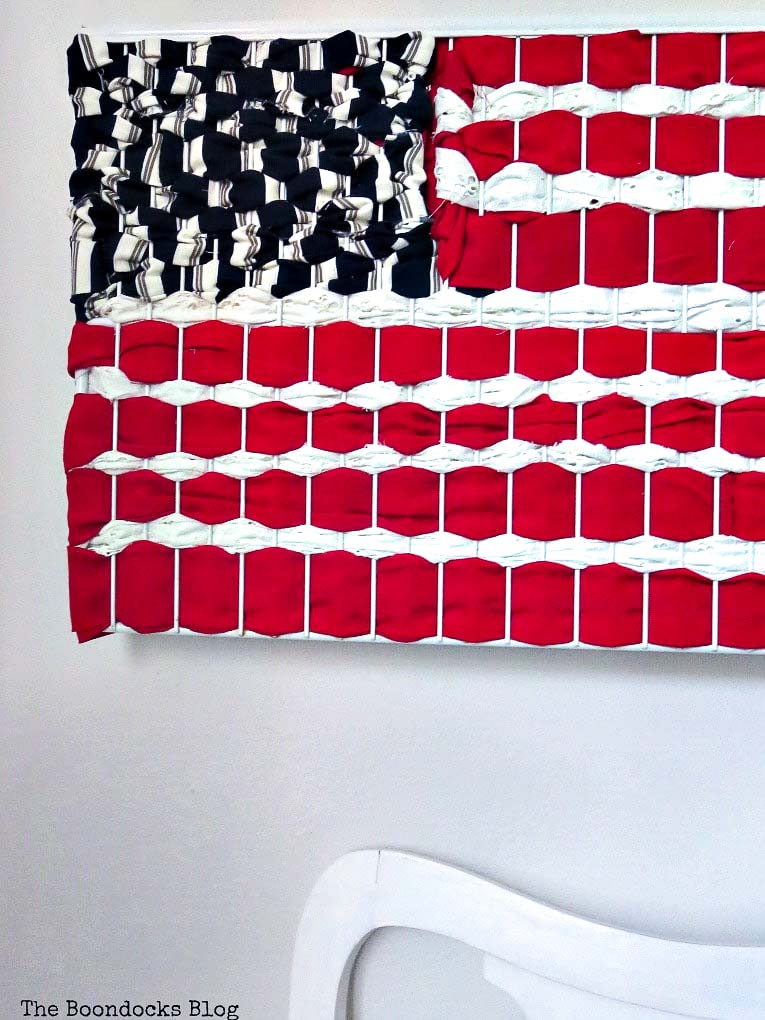 How to make a Patriotic quilt out of bandana's. "Scattered Thoughts Of A Crafty Mom"

Here's a fun and easy Firework craft for kids to join in on celebrating a Patriotic holiday. "Lil Tigers"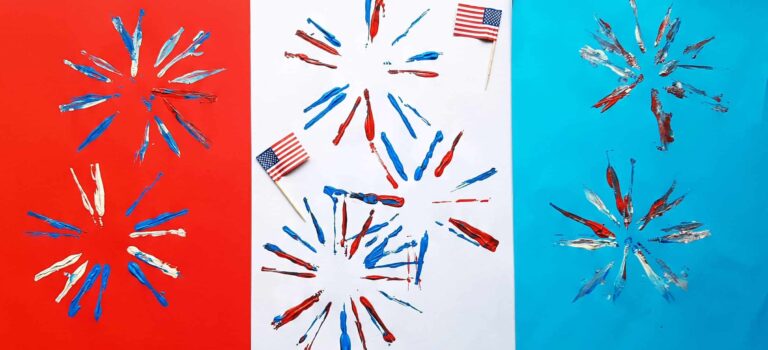 How to make a Patriotic pillow cover. "Farm Girl Reformed"

How to make a American pinwheel wreath for the Patriotic holiday's. "Fleece Fun"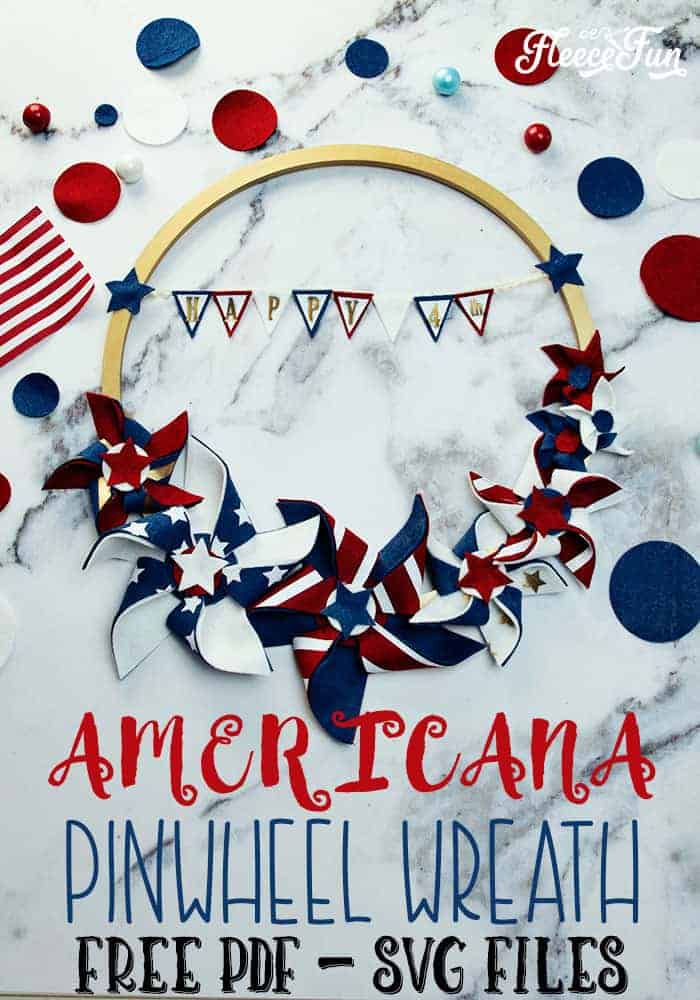 How to make a red white and blue Patriotic wreath for Memorial day. "Confessions Of An Over Worked Mom"

These printable Patriotic puzzles are the perfect activity for Memorial day. "Hess Un Academy"

How to make a Patriotic star sun catcher. "Crafts By Amanda"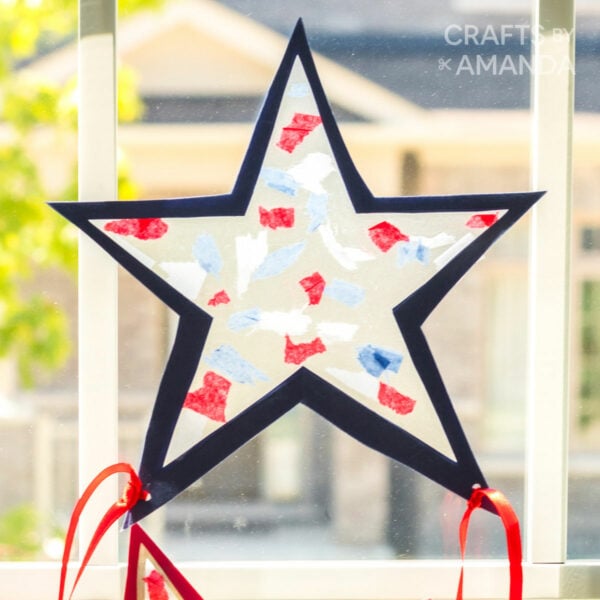 Here's another fun Patriotic craft for kids! How to make toilet paper roll fireworks. "Crafting With Kids"

How to make a Patriotic luminaire. "Julie Blanner"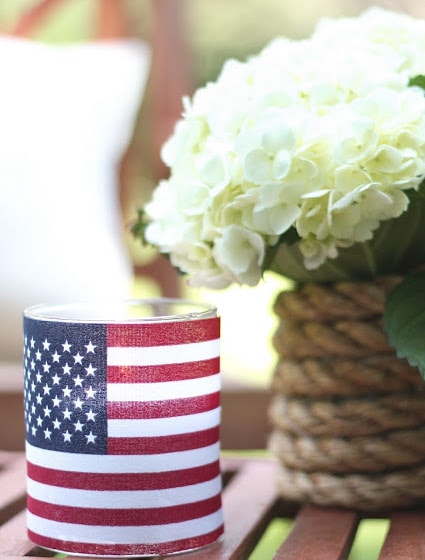 There you have it, 30 fabulous red, white and blue Patriotic projects to create and celebrate the holiday's!
More Fun Patriotic Projects!
Two-sided American flag on shutter
July 4th spindle firecrackers
Stars and stripes glass jars
4th of July, Independence day banner