Hi all! Today I am going to share some funny face tin can planters. One of my favorite items to upcycle is tin cans, their free and I always have some on hand. And there is so many things that you can make with tin cans. I've made pencil holders, patriotic décor, wind clankers, pumpkins and more. I am making these funny face tin planters for a sale that I am going to have with a friend.
***This post contains affiliate links… We are a participant in the Amazon Services LLC Associates Program, and affiliate advertising program designed to provide a means for us to earn fees by linking to Amazon.com and affiliated sites at no extra charge to you. Please read my full advertising disclosure for more info. Thanks so much for your support!***
Supplies for Funny Face Planters
Tins cans
Chalk paint of choice
Acrylic paint – mauve, black, white, blue, brown, pink
Paint brush
Detail brush
Stylus tool
Old paint brush
Hole punch
Annealed wire
Wood beads
Wood spools
Wire cutters
Pliers
Potting soil
Sedum
Spider plant
Diy Funny Face Tin Can Planters
Start by cleaning some cans with warm soapy water.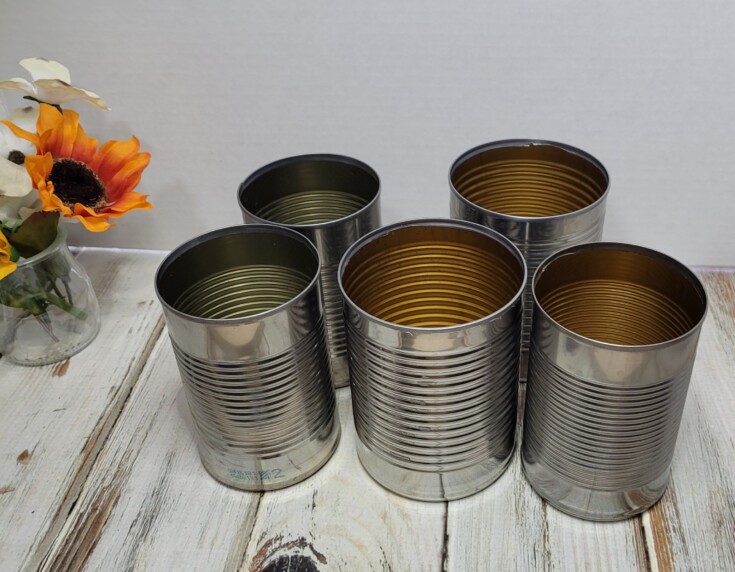 Next, give them two coats of chalk paint. Letting each coat dry thoroughly.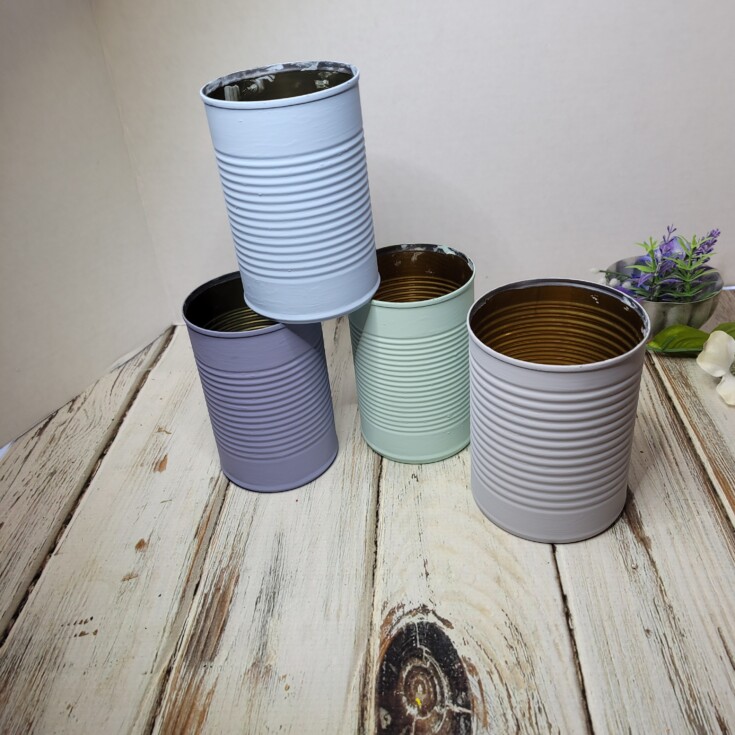 Use a pencil to draw a different face on each can.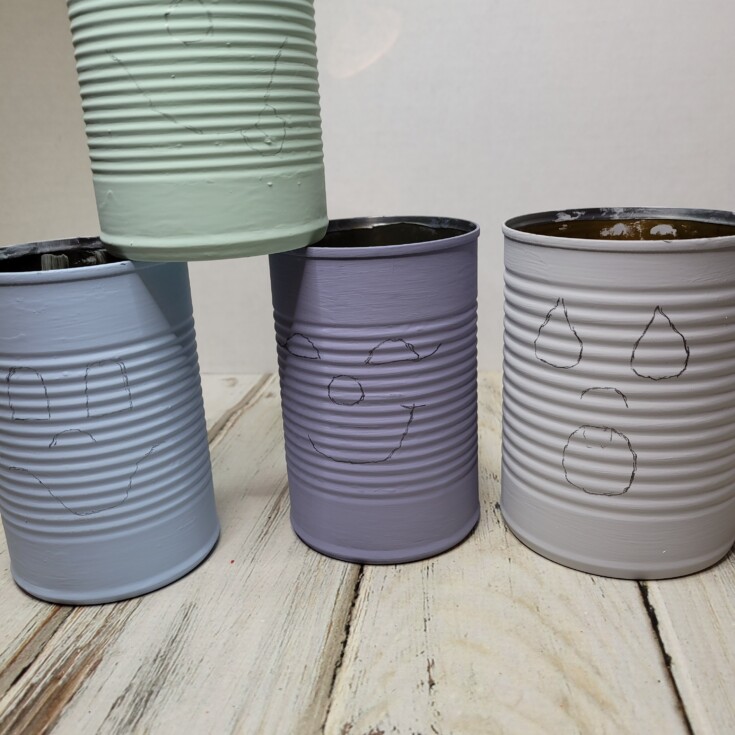 Use acrylic paint for the funny face tin can planters. (Painting faces on these cans was a lot more difficult than I thought it would be, because of the grooves of the cans).
Once the faces are all dry, use a old paint brush and splatter some black paint over each can. Then give each can a coat of Mod Podge.
Punch two holes in each can for the handles.
Annealed wire, wood beads, and wood spools were used for the handles. One spool, and two beads for each handle. I used the handle of a paint brush to add the curves in the wire handles.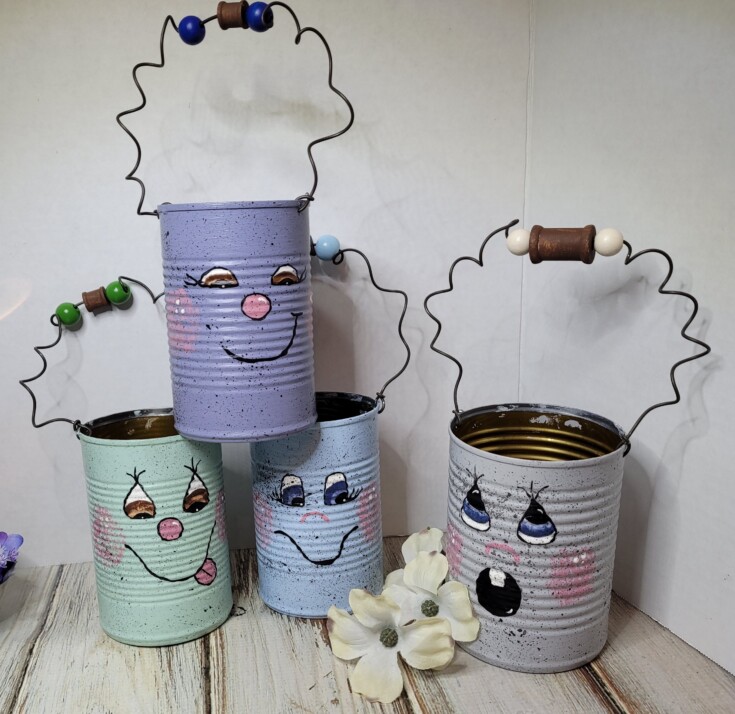 For the funny face tin can planters I use sedum, and a spider plant for their hair. That's it for this project, and I'm keeping my fingers crossed that they sale at the plant sale.
More Fun Tin Can Projects!
Repurposed tea tins
Diy Grungy Can
Diy Housewarming Gift