Hi all! Today's super short project is a fun way to add a special touch to your gift giving. These handmade wooden gift tags can be made for any occasion, then later used as an ornament. They are made from thin wood, and two-ply paper napkins. Super easy and cute! I started out with ¼" thick wood approximately 2 1'2" by 3", but can be made smaller sizes or shapes. Just be sure to use thin wood for your handmade gift tags. I even made one in the shape of a house from a wood cutout that I have in may wood parts stash. This one will be coming up in another post soon.
***This post contains affiliate links… We are a participant in the Amazon Services LLC Associates Program, and affiliate advertising program designed to provide a means for us to earn fees by linking to Amazon.com and affiliated sites at no extra charge to you. Please read my full advertising disclosure for more info. Thanks so much for your support!***
Handmade Wooden Gift Tags
Once you get the sizes you want cut, then give each piece a coat of white chalk paint.
While that's drying separate your two-ply napkins and cut out the patterns that will be used.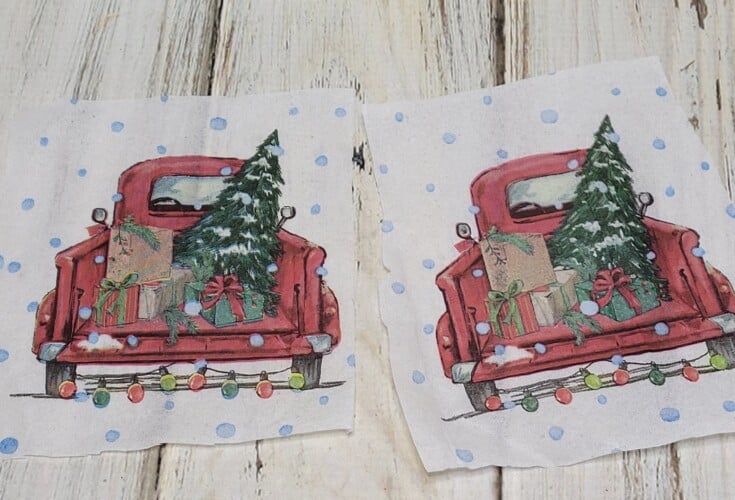 Next, apply a coat of Mod Podge to one side of the wooden tag. Then place the napkin on top and gently smooth out any wrinkles and air bubbles. Let dry!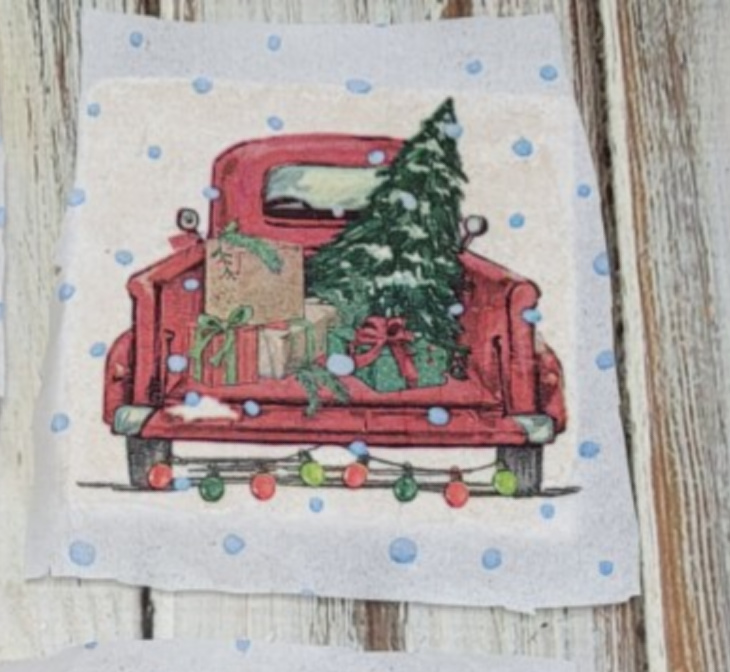 Use this nifty finger sander to remove the excess napkins and to distress the edges. Then add a coat of Mod Podge to seal and protect.
Once dry drill a hole in the corner of each handmade wooden gift tag. Attach some jute, and a wood bead.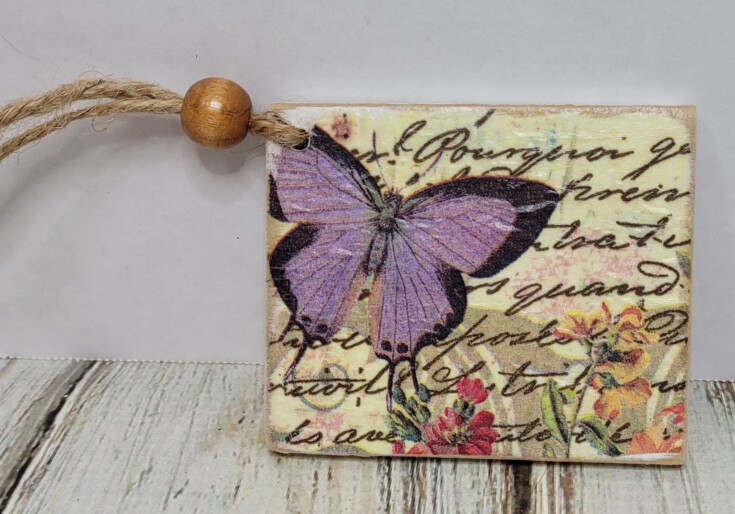 That's it for these super cute and easy handmade wooden gift tags that can be made for any occasion of gift giving.
Supplies for Handmade Gift Tags
¼" thick wood cut down to 2 1/2" x 3" for this project
Variety of two-ply paper napkins
White chalk paint
Mod Podge
Paintbrush
Finger Sander
Jute
Wood Beads
Drill
More Fun Gift Giving Ideas!
Bunny treat bag
Thanksgiving treat holder
Repurposed gift container
Diy housewarming gift
Valentines day jars