Hi All! Recently we bought some new furniture for the family room so that we would have more seating when family and friends stopped over. The two recliners weren't cutting it. My husband would be in one while my daughter was in other either with her hubby or kids piled on top. LOL. Then when we go to the living room for more seating the kids than fight over the two recliners. So now we have a couch, oversized chair and a large ottoman which will be used as an ottoman/coffee table. So, today's project I am repurposing a cabinet door into a tray to be used on the ottoman.
Luckily, I had one left from one of our junkin trips. The other I turned into Farm Fresh Eggs sign.
The cabinet door was unpainted and no sanding was needed so I was able to jump right into painting.
***This post contains affiliate links… We are a participant in the Amazon Services LLC Associates Program, an affiliate advertising program designed to provide a means for us to earn fees by linking to Amazon.com and affiliated sites at no extra charge to you. Please read my full advertising disclosure for more info. Thanks so much for your support!***
Supplies for Repurposing a Cabinet Door into a Tray
Large wood cabinet door
Paintbrush
Espresso acrylic paint
Stencil
Stencil brush
Mod Podge
Clear varnish
Two wrought iron handles
Four screws
Drill with bit
Repurposing a Cabinet Door into a Tray
I was going to paint the tray, but the hubby suggested staining it. I really didn't want to use an oil-based paint that would be sitting on top of my new ottoman.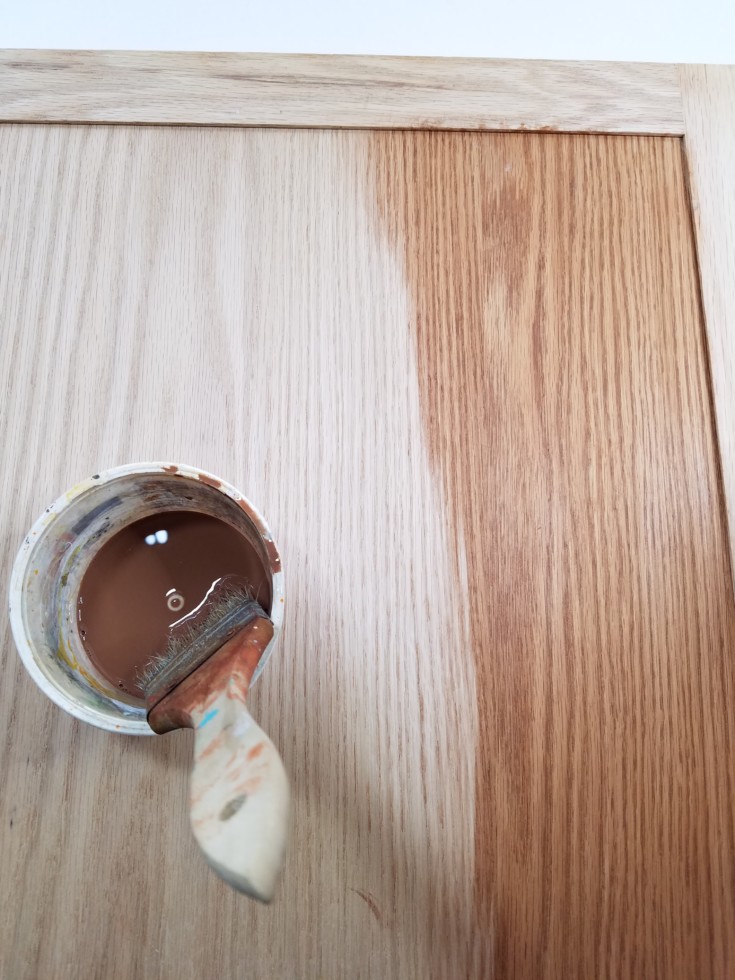 Since the cabinet door that I would be using was unpainted raw wood I decided that I would do a wash using some acrylic paint and watering it down. The raw wood will absorb the paint like a stain and would dry much quicker. That way I can add the stencil the same day. Then just let it dry overnight.
In the past, I have had some of my stencils run a little bit when using Mod Podge. This time I decided to spray a very light coat of clear varnish over the area with the stencil before applying Mod Podge.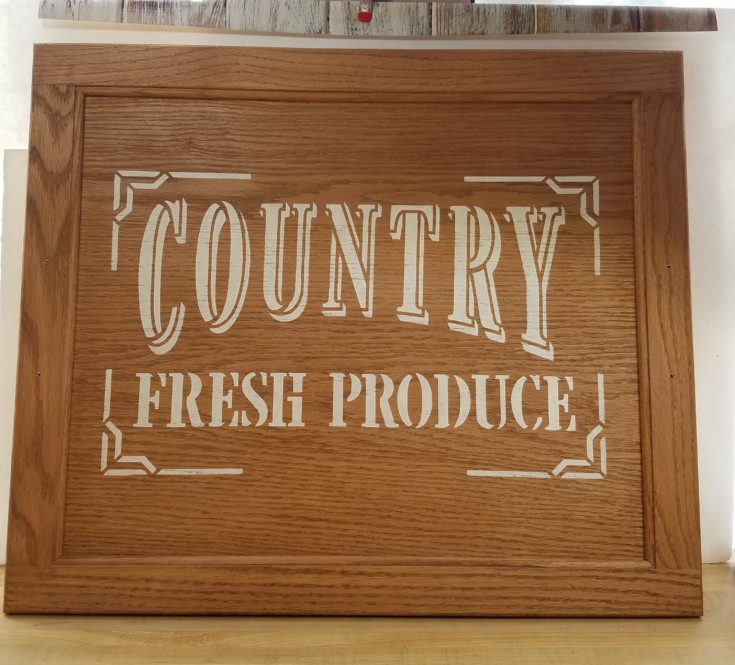 Once the clear varnish was thoroughly dry, I went ahead and applied Mod Podge to both sides to seal and protect.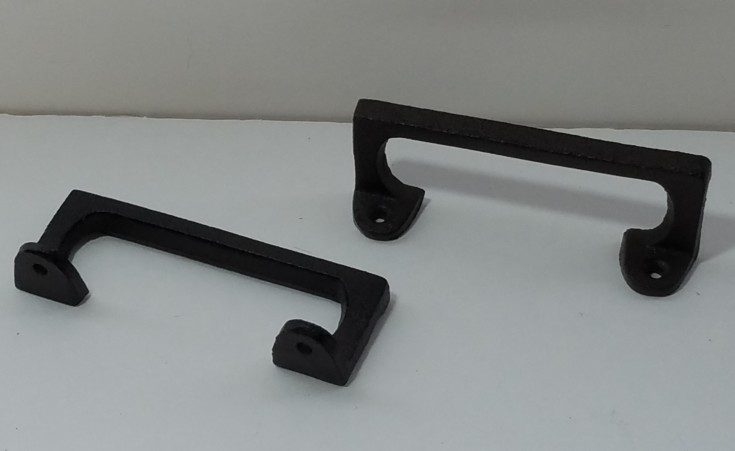 While my new tray was drying, I made a trip to Hobby Lobby to find me two wrought iron handles because I need like the ones that I had on hand.
When arriving back home I marked off where I needed to drill the holes for the new handles.
Then added the wrought handles to my new tray and TaDa I had me a new tray to set on the new ottoman. That's all there is to repurposing a cabinet door into a tray. Having an unfinished wooden door made this an easy job. How do you like my new tray? I wanted to do it I a dark brown wash or paint but the hubby liked the lighter color. Which do you think would have looked better this light brown or a darker brown?
More Fun Projects You May Enjoy!
upcycled country kitchen
Rustic farmhouse style utencil holder
Repurposed wood chair turned shelf