Hi All! Today on the blog I want to share with you how to make some super easy diy yard art from an item that I found at the Thrift Store and Dollar Tree. Now that I am retired and no longer have my craft booth or my online shop because Zibbet Marketplace sold out to someone else. I'm still waiting to find out more on that. So, until I can find another place to list my items, I need to focus more on Diy projects that can be used around here. And it just so happens we need more yard art. Therefore, when I go out thrifting, I will be keeping an eye out for things that can be upcycled into art for the yard.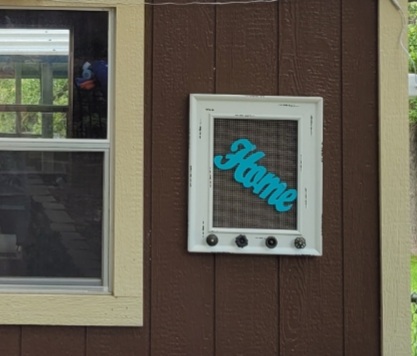 ***This post contains affiliate links… We are a participant in the Amazon Services LLC Associates Program, and affiliate advertising program designed to provide a means for us to earn fees by linking to Amazon.com and affiliated sites at no extra charge to you. Please read my full advertising disclosure for more info. Thanks so much for your support!***
Super Easy Diy Yard Art
This project is soooo easy. I started out with this framed wire with pull knobs. It was already painted and distressed.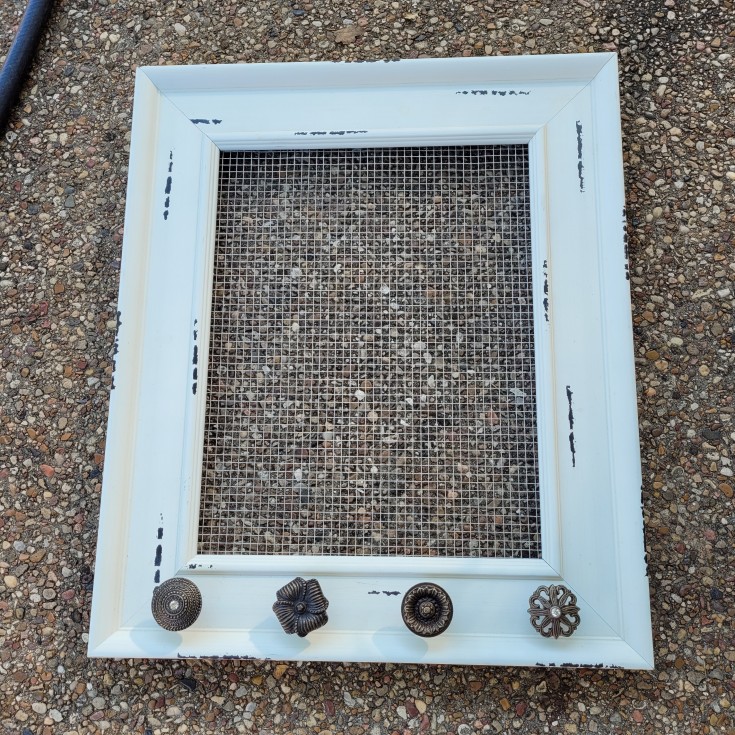 So, all I needed to do was to paint the galvanized word Home that I had picked up at the Dollar Tree recently. Wanting something bright I looked through our stash of spray paint and came up with this Rust-o-luem, Seaside blue.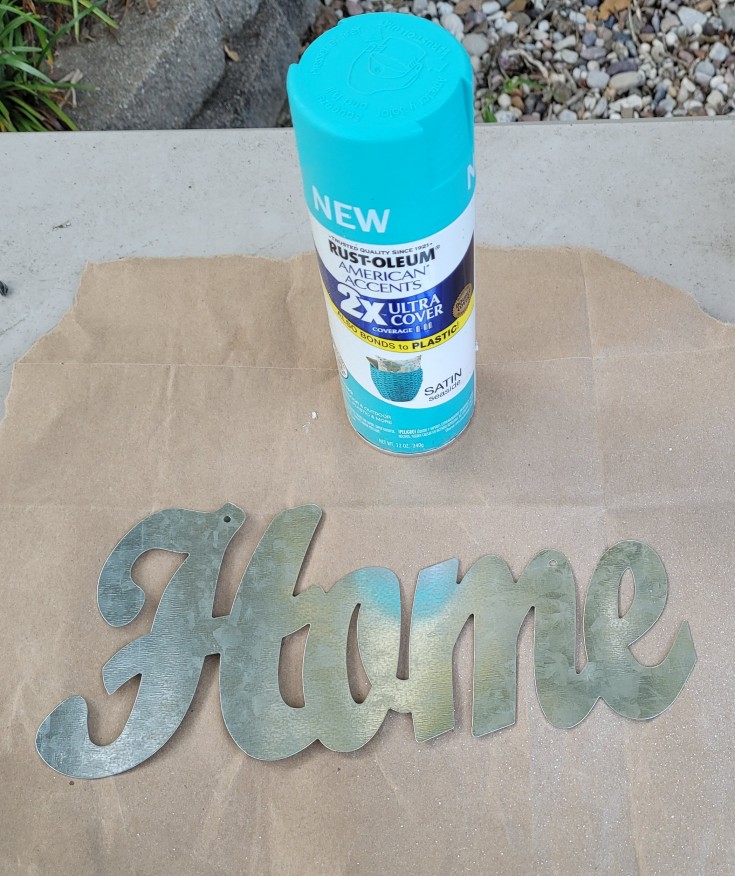 With just a couple of coats of seaside blue spray paint I was then ready to attach the word Home to make my super easy diy yard art.
Wanting to make the word easy to remove all I did was cut two pieces of wire about 4" long. Then using needle nose pliers, I twisted one end of each of the pieces of wire.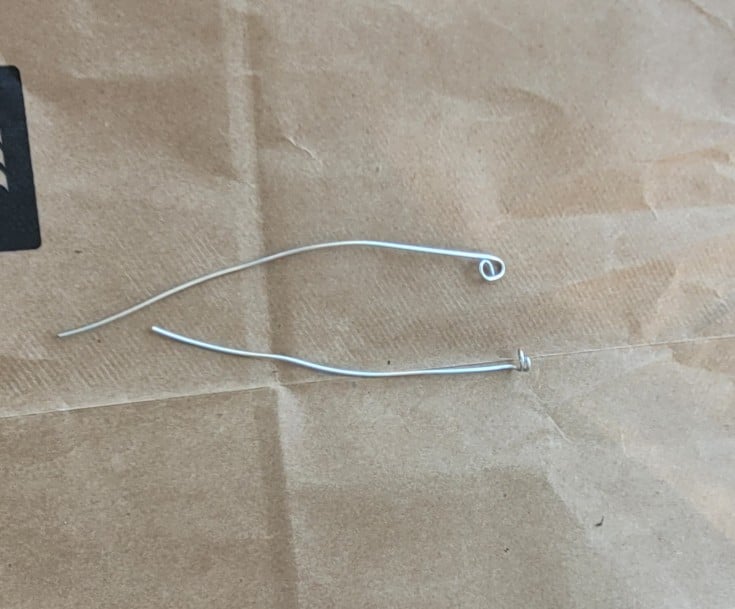 Then I placed the wording where I would like it to go.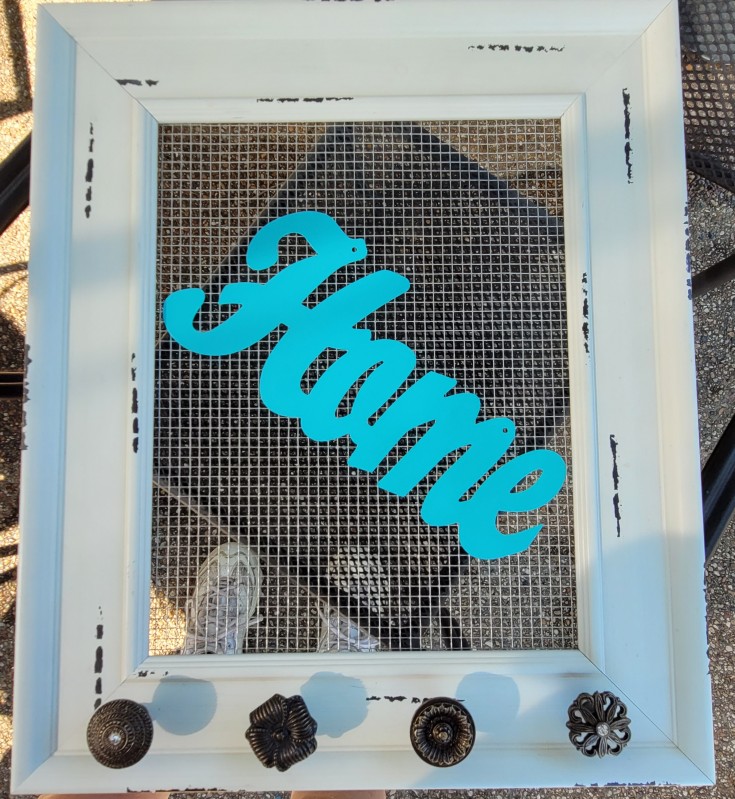 Run the end of the wire through the hole on the word home and on through the mesh wire.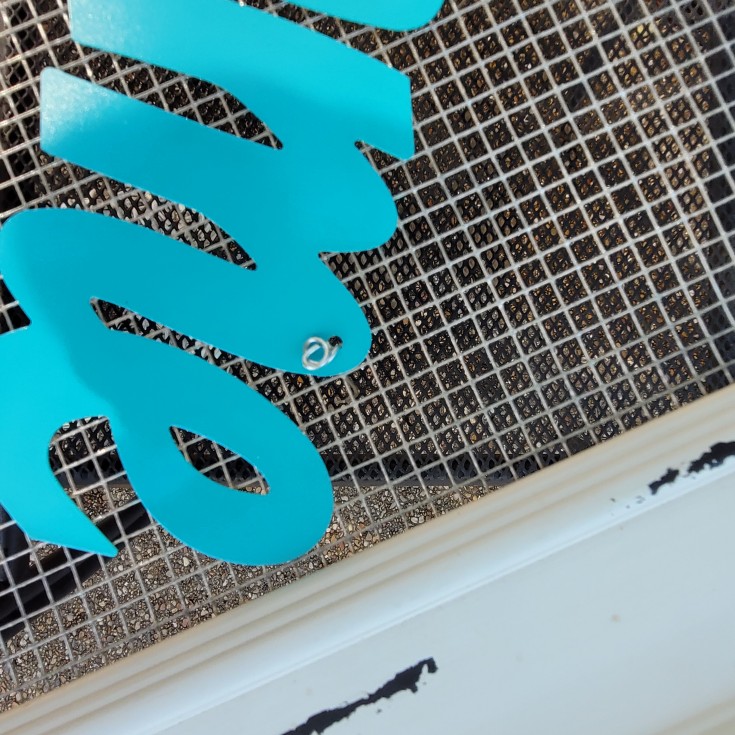 Flip over and flatten the wire down and it will stay but will be easy to remove if I ever want to change out the wording.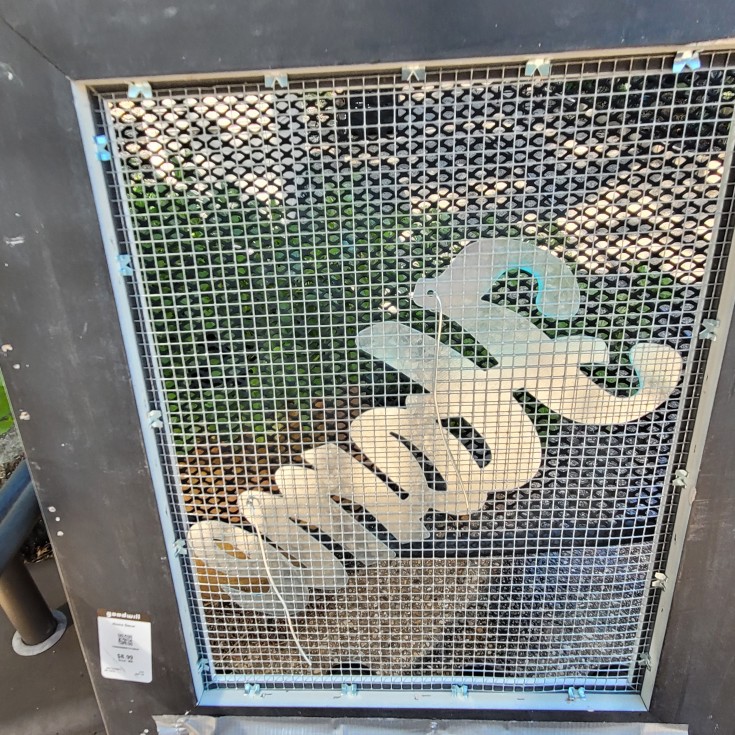 That's it! Super Easy Diy Yard Art! Do you like to upcycle thrifted items into fun yard art?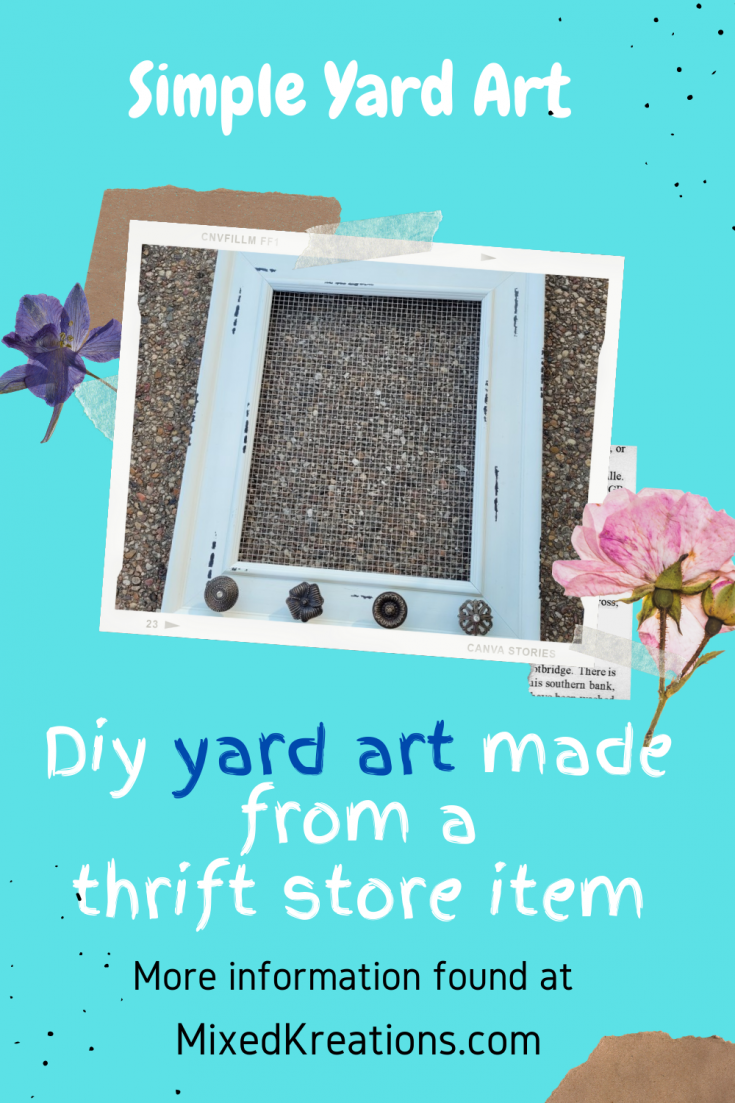 Supplies for Super Easy Diy Yard Art
Frame with wire mesh
Galvanized Wording – HOME
Spray paint of Seaside Blue
Wire
Wire cutter
Needle nose pliers
More Fun Diy Yard Art!
Repurposed yard sale lamp into yard art
Diy yard art pitcher with bling
Diy spindle angel yard art
Upcycled yard ornament